15 Tesla Supercharger Sites Open To Non-Tesla Vehicles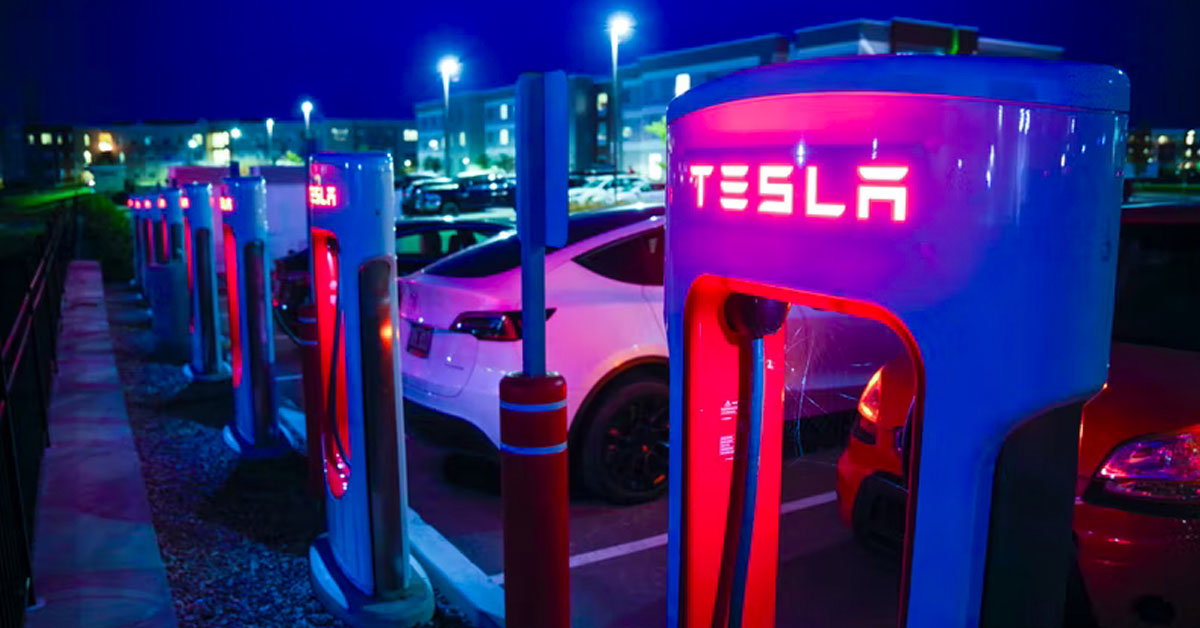 Posted in
Electric Car Guides
On By
Aaron
The Tesla pilot scheme opens up 15 of the Supercharger sites in the UK to let any electric vehicle be charged at them.
Tesla has now expanded its charging pilot scheme to the UK as of 18th May 2022. This pilot scheme allows non-Tesla electric vehicles to charge at specific Tesla Superchargers across the country. As it stands, 15 of them have been opened to non-Tesla vehicles in various locations across England, Wales and Scotland.
The pilot scheme by Tesla is not a new scheme, as it was launched back in November 2021 in the Netherlands. After a successful trial, Tesla has decided to expand the scheme to Austria, Belgium, Spain, Sweden and the UK this month.
The Tesla Supercharger network offers rapid charging stations for all cars compatible with the Supercharger Type 2 CCS connector. The 15 stations available in the UK have a total of 158 individual charging points. That's an average of 10 charging points per location (but not always the case, as some will have more than others).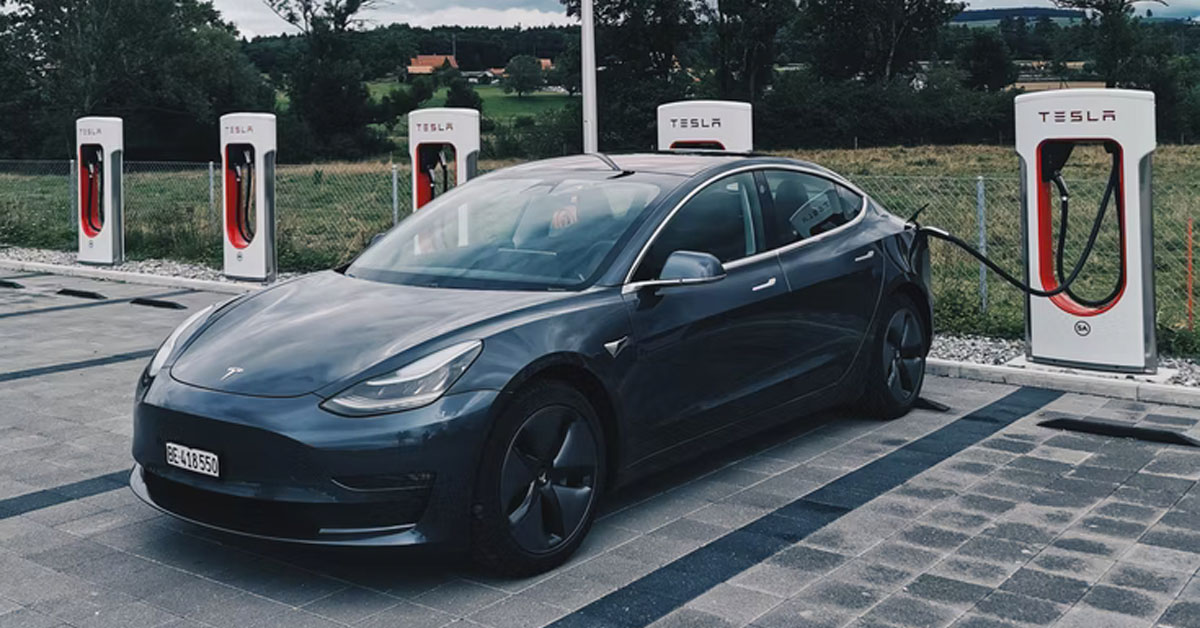 The Tesla Supercharger network offers charge points that can give up to 150kW of power. This will be practical for most people, as you will be able to charge up to 100 miles per 30 mins, depending on how compatible your non-Tesla electric vehicle is.
Where can I use a Tesla Supercharger on my non-Tesla vehicle?
You can now charge your non-Tesla vehicle at a Tesla Supercharger at the following locations in England:
Folkestone
Grays (East London/Thurrock)
Uxbridge
Birmingham
Wokingham (near Reading)
Thetford
Trumpington (near Cambridge)
Banbury
Manchester
Flint Mountain (near Chester)
These locations in Wales:
And these locations in Scotland:
Adderstone
Dundee
Aviemore
How much do the Tesla Superchargers cost for a non-Tesla vehicle?
Non-Tesla owners can subscribe to the Tesla pilot scheme via the 'Tesla' app. The scheme offers a membership costing £10.99 per month, which gives you access to the Supercharger network across the 15 locations available in the UK.
You will also have to pay for the amount of power you use charging your non-Tesla vehicle. So you are paying the monthly fee to access the network and then the fee once you've charged your vehicle. But if you are subscribed to the pilot scheme, you have access to lower charging prices per kWh.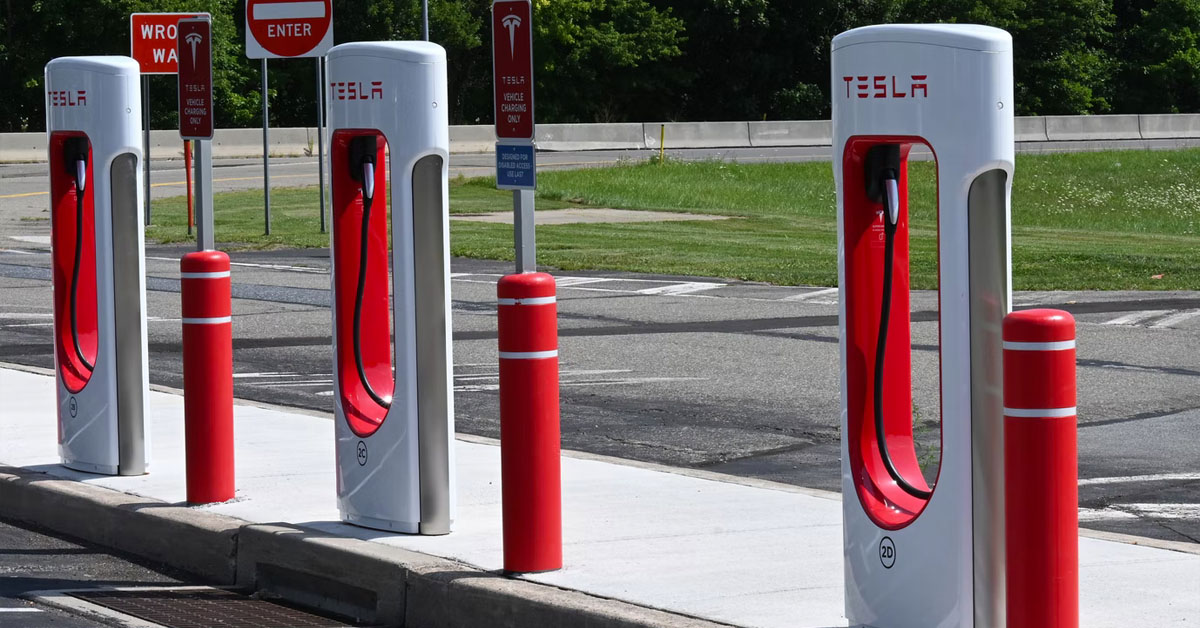 If you don't want to subscribe to the £10.99 per month pilot scheme, you can use still access the Superchargers but at a very high cost. Tesla says rates will vary by site, but will cost around £0.60p per kWh.
If you have an iPhone you can download the Tesla app by clicking this link. If you have an android you can download the Tesla app by clicking this link.
Want to drive a brand new electric car or a Tesla?
Car leasing is a simple and affordable way to drive a new car, with easy fixed monthly payments and access to the latest modern technology.
If you're interested in leasing a brand new electric car, please visit our electric car leasing page.
If you want to lease a brand new Tesla, please visit our Tesla car leasing page.
Established in 2009, Stable Vehicle Contracts are a UK based premium vehicle leasing company. We are part of a large, privately owned, Volkswagen and Audi dealership group with over 25 sites. Stable Vehicle Contracts has the ability to offer the very best car and commercial vehicle lease deals and thanks to our partners in the trade, we've become leaders in the supply of cars and commercial vehicles through leasing.
Give us a call today on 0151 728 4711 or visit our Special Offers page to see what deals we have on. Alternatively, signup to our leasing offers newsletter to get our latest deals delivered straight to your inbox.