2021 Volkswagen Tiguan Allspace Revealed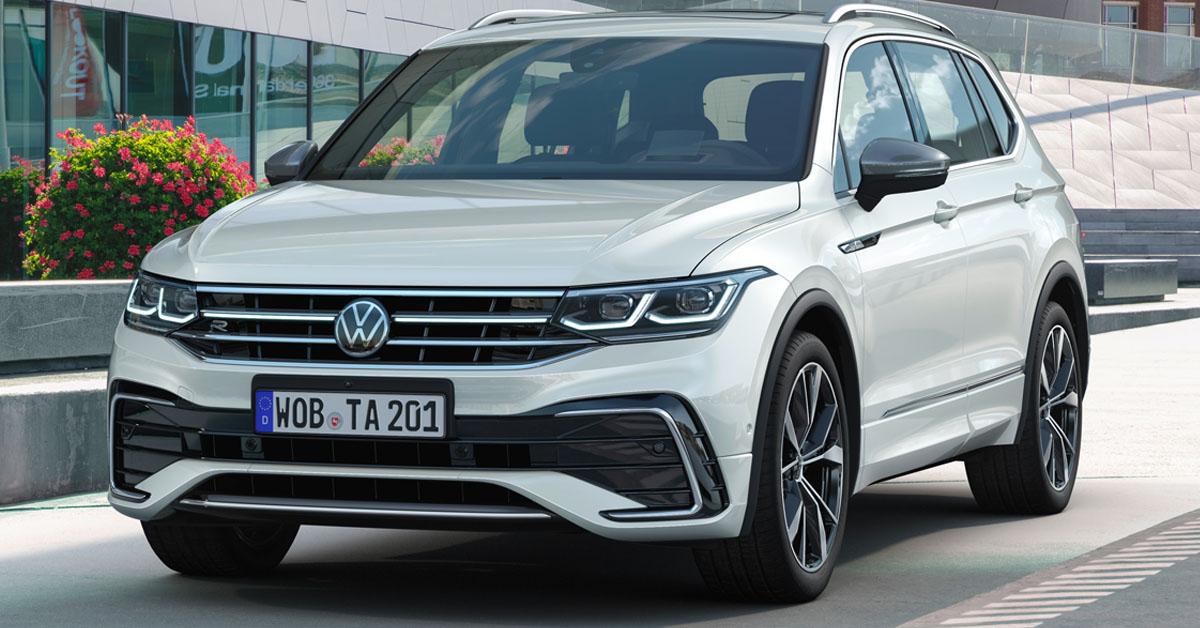 Posted in
Car News
On By
Aaron
Volkswagen have revealed the 2021 long-wheelbase version of the Tiguan. The Tiguan Allspace will feature lots of new change for 2021.
The Tiguan Allspace is a long-wheelbase 7-seater SUV
It's based on the design of the standard Tiguan
Gets an updated design for 2021 following the standard Tiguan update
New equipment and new technology added
'Travel Assist' offers support for steering, braking and accelerating
2021 Volkswagen Tiguan Allspace revealed
The Volkswagen Tiguan Allspace is VW's long-wheelbase seven-seater SUV that was designed and built for larger families. It's been a successful car with 1.5 million vehicles sold since 2017. In autumn 2020 the standard Tiguan designed was updated and now the Allspace is finally getting its own changes.
Engines
Available engines upon release will be three TSIs (petrol) and 2 TDIs (diesel). Presumably, both of these will feature a 4Motion (all-wheel-drive) variant with a 7-speed dual-clutch automatic gearbox, as with the standard Tiguan.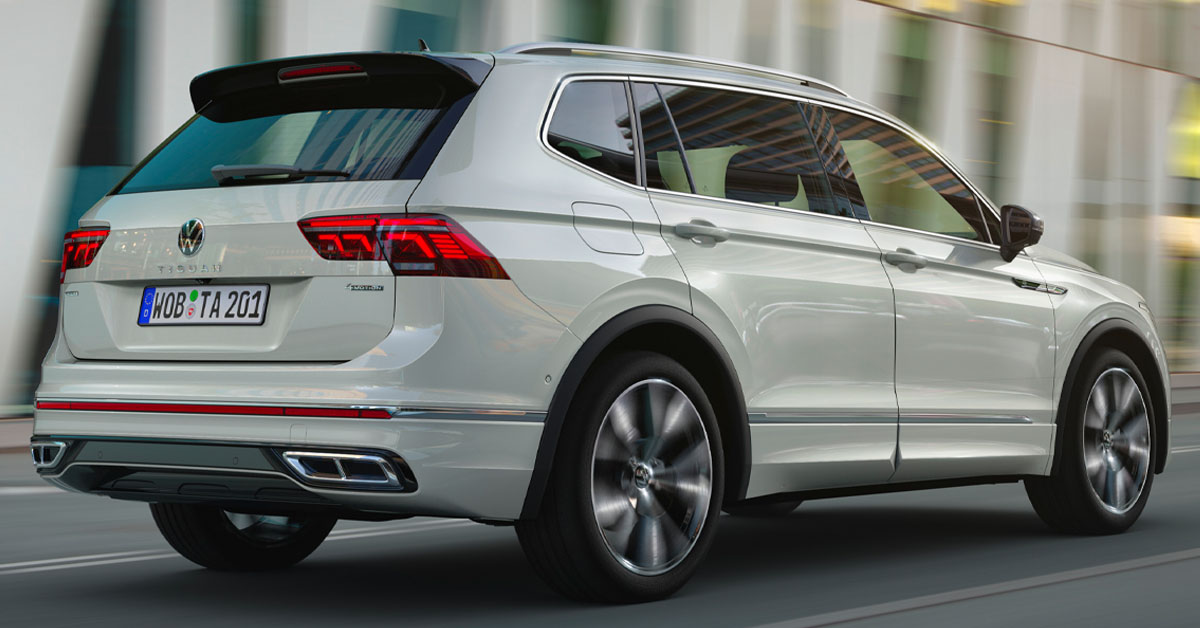 Specification packages will come in Life, Elegance and R-Line models. These will be the same as the current standard Tiguan, featuring more equipment the higher you go up to the top of the range. The R-Line model will no doubt feature the 20" 'Suzuka' alloys which most people have come to know and love.
Exterior
The 2021 Tiguan Allspace design is getting updated to be in line with the standard Tiguan. It features a sharper look and redesigned front end. The new front has made the 2021 Allspace slightly longer by about 22 mm. The radiator grille has had some changes that give the car a more aggressive and dominant feel, with a larger surface area of black mesh. Either side of the Volkswagen logo is an illuminated strip that exudes premium quality.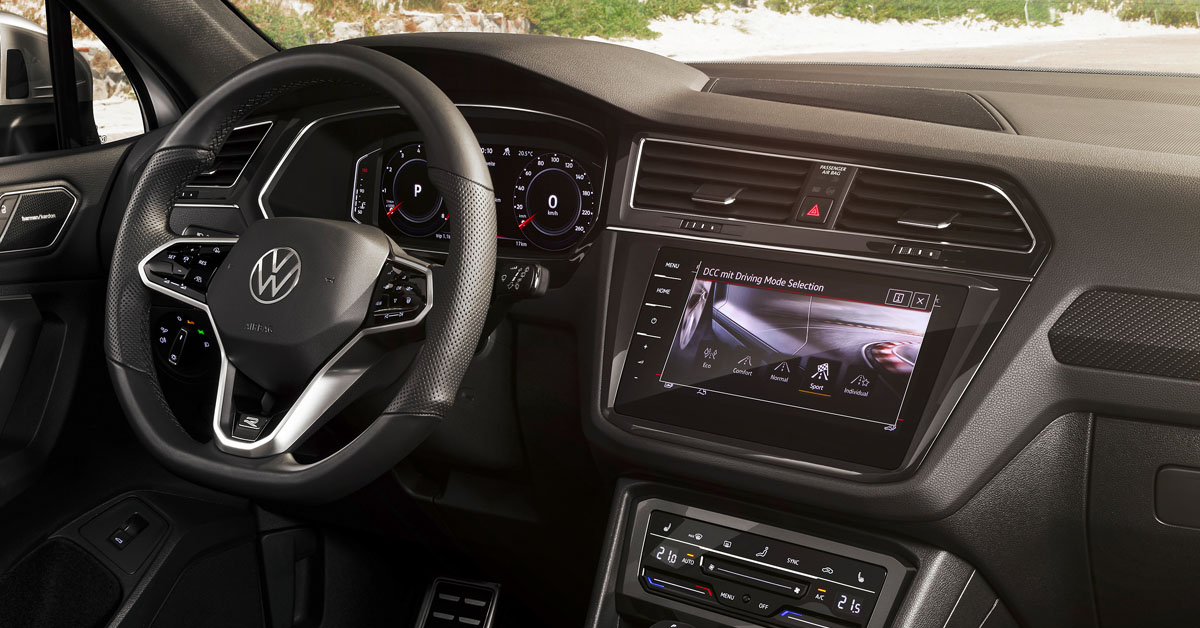 A new and optional feature is brand new Q.LIGHT LED matrix headlights, which have dynamic precision and are able to change their position to light up corners. They do this using a front-facing camera to recognise changes in road conditions.
Interior
The 2021 Tiguan Allspace features a newly designed digital cockpit, comprehensive connectivity and new technologies to keep things fresh and modern. As with the 2017 Allspace model, the 2021 version features a huge amount of interior passenger and storage space. Boot space with the rear seats down is an excellent 1,920-litres. Pull the seats up for a total of seven and the rear boot space changes to 1,755-litres, which is still plenty.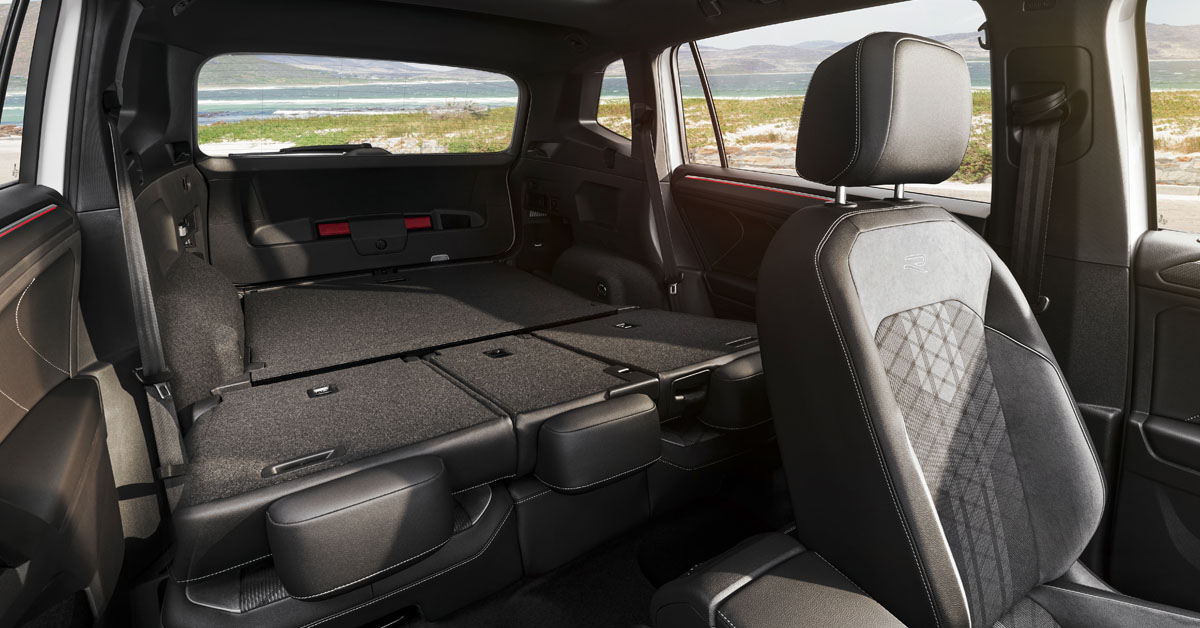 When is the 2021 Volkswagen Tiguan Allspace coming out?
There's nothing official from Volkswagen yet, but they have confirmed that pre-sales will start in the "next coming weeks". You can read more about the new Volkswagen Tiguan Allspace by visiting the VW Newsroom site.
Initial Rental: £2,256.34
48 Month Contract
5000 Miles pa
Initial Rental: £1,925.57
48 Month Contract
5000 Miles pa
Initial Rental: £1,553.62
48 Month Contract
5000 Miles pa
View all Special Offers
Prev
Next
Established in 2009, Stable Vehicle Contracts are a UK based premium vehicle leasing company. We are part of a large, privately owned, Volkswagen and Audi dealership group with over 25 sites. Stable Vehicle Contracts has the ability to offer the very best car and commercial vehicle lease deals and thanks to our partners in the trade, we've become leaders in the supply of cars and commercial vehicles through leasing. Give us a call today on 0151 728 4711 or visit our Special Offers page to see what deals we have on.