Audi Adds New Paint Selection To Range Of Cars For 2023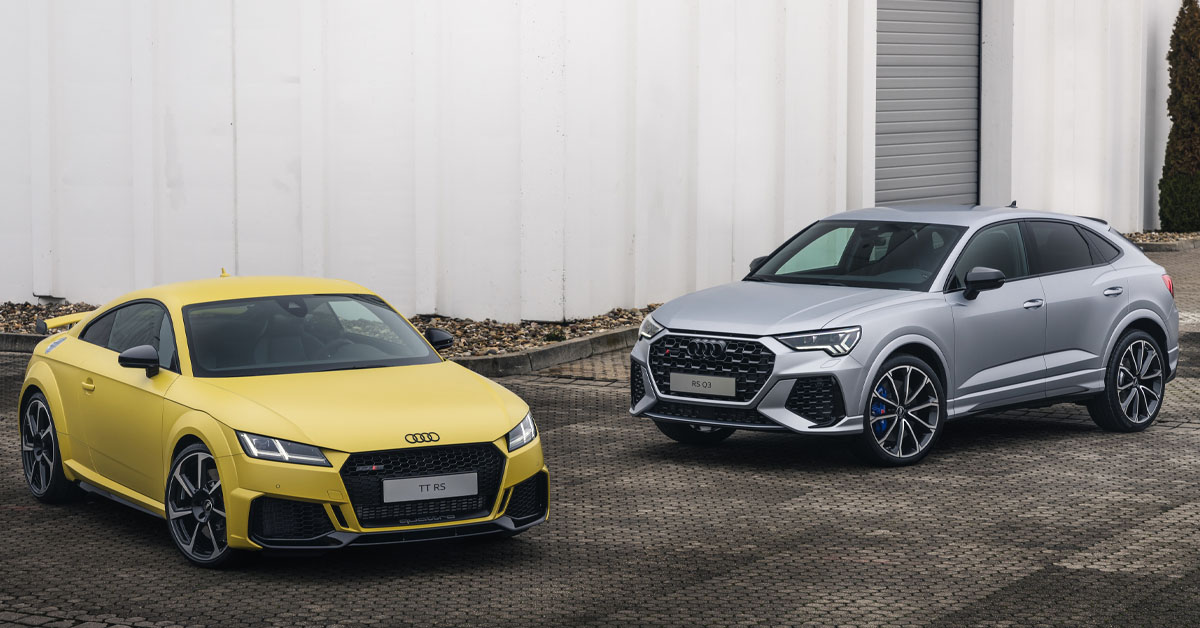 Posted in
Audi
On By
Aaron
New Audi Exclusive paint finishes added as options for Q2, A3, Q3, A4, A5, Q5, A6, A7, Q7, Q8 and TT models from all orders placed from May 23 2022.
Package of Model Year updates includes paint colours District Green, Ascari Blue, Chronos Grey and Dew Silver
Audi Exclusive matt finishes Floret Silver matt and Daytona Grey matt are newly available for RS Q3 and TT RS models
Standalone Audi Exclusive paint finishes are included as options for Q2, A3, Q3, A4, A5, Q5, A6, A7, Q7, Q8 and TT models
Updates apply to all orders placed from May 23 2022
This includes lease offers placed from May 23 2022
Audi adds new paint selection to range of cars for 2023
Audi customers craving maximum exclusivity have traditionally had the opportunity to set the tone with a variety of optional Audi Exclusive paint finishes that stand apart from the core colour range. As part of the 2023 update, this opportunity becomes available again for all Audi Q2, A3, Q3, A4, A5, Q5, A6, A7, Q7, Q8 and TT models.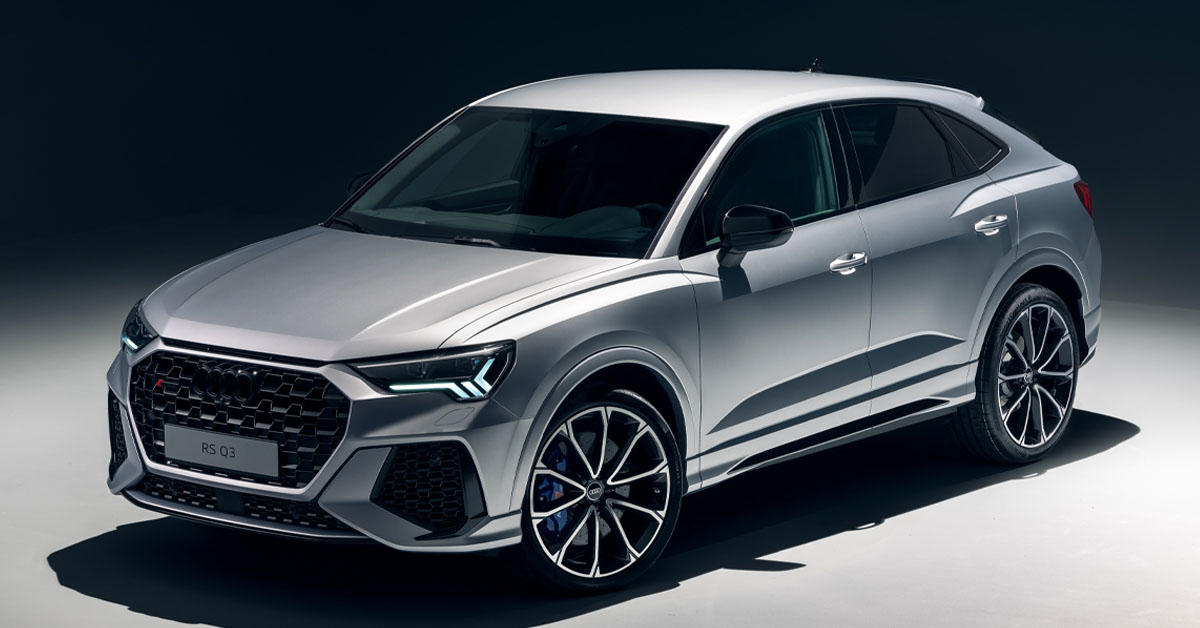 The Audi Exclusive programme also includes stunning matt finishes, which were previously reserved for the uppermost tier of Audi Sport models, but are now also available to add appropriate visual drama to RS Q3 and RS Q3 Sportback, TT RS Coupe and TT RS Roadster models. Choices include Floret silver matt and Daytona grey matt and the particularly spectacular Python yellow matt for TT RS and Dew Silver for RS Q3.
Gains in the high-tech, high-efficiency A1 Sportback range as a result of the update programme include the introduction of the distinctive paint shade Dew Silver as an option for all versions. And the availability of the ever-popular Navarra Blue for Technik and Sport models.
In the A4 Saloon and Avant model lines, the subtly distinctive shade Chronos Grey can now be specified for the S line and high-performance S4 variants, while the standout District Green is newly available to make its mark in all A4 and S4 versions bar the Black Editions. RS 4 Avant models can also now be rendered even more visually arresting by the bold and beautiful shade Ascari Blue.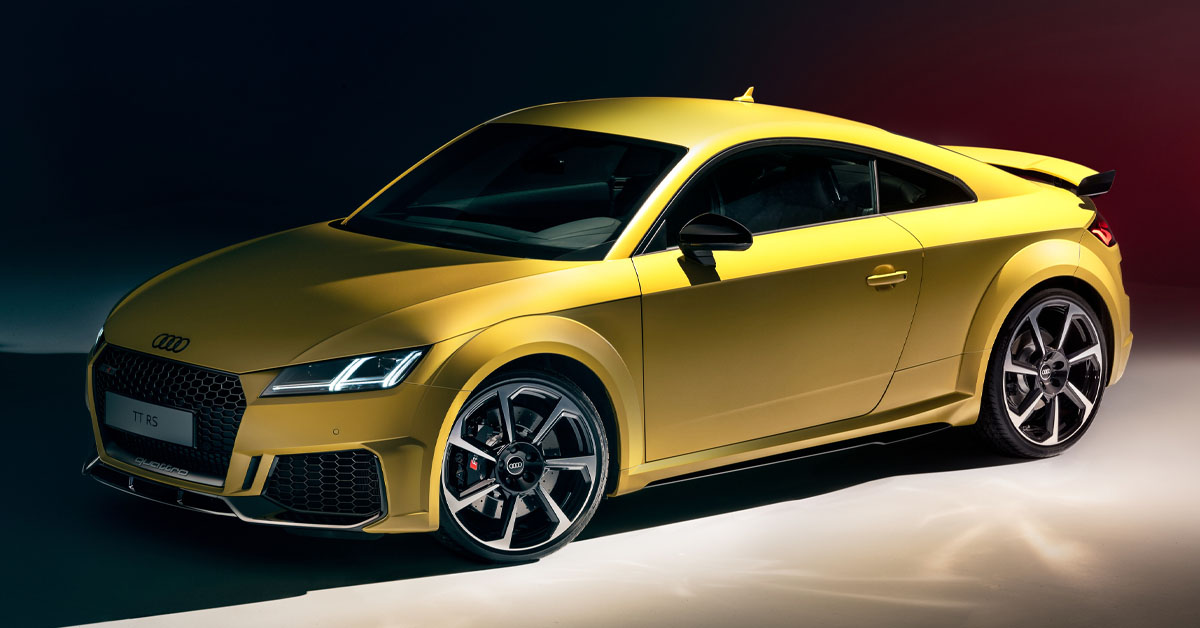 The picture is similar in the A5 Sportback, Coupé and Cabriolet ranges, which adopt Chronos Grey as a new S line and S5 option, but now offer the distinctive District Green in conjunction with Sport and S Line trims as well as the performance-focussed S5. The RS 5 Sportback and Coupé also benefit from the addition of the lustrous Ascari Blue finish to their colour menus.
The colour palette has also been expanded across a range of SUV models; Chronos Grey can now be specified on the Q5 and Q5 Sportback, while Satellite Silver, Tamarind Brown and Waitomo Blue are now offered across a variety of trims on the larger Q7 and Q8 SUVs.
Want to drive a brand new Audi?
If you're after a brand new Audi at an affordable monthly fixed cost, why not try leasing one? Visit our Audi leasing page to check out what models we have available and the monthly costs.
Established in 2009, Stable Vehicle Contracts are a UK based premium vehicle leasing company. We are part of a large, privately owned, Volkswagen and Audi dealership group with over 25 sites. Stable Vehicle Contracts has the ability to offer the very best car and commercial vehicle lease deals and thanks to our partners in the trade, we've become leaders in the supply of cars and commercial vehicles through leasing.
Give us a call today on 0151 728 4711 or visit our Special Offers page to see what deals we have on. Alternatively, signup to our leasing offers newsletter to get our latest deals delivered straight to your inbox.