Ford Reveals Supercharged V8 700bhp F-150 Raptor R Truck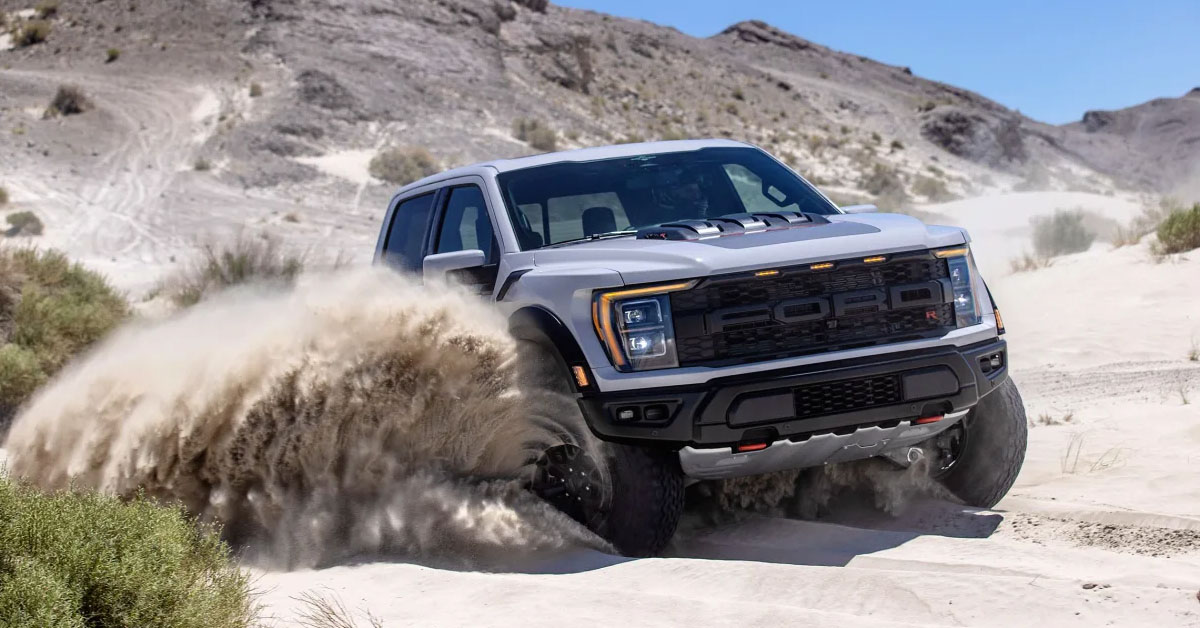 Posted in
Car News
On By
Aaron
Powered by a 700bhp supercharged 5.2-litre V8, the new Ford F-150 Raptor R Truck is production ready for the North American market sometime in late 2022.
We're crossing our fingers here at Stable that the new 2022 Ford F-150 Raptor R comes to the UK sometime, though it seems unlikely with the current emission laws. In any case, Ford has confirmed the production-ready hardcore truck is coming to the North American market in late 2022 and is their most potent truck yet.
It features a modified (slightly detuned) V8 engine pulled straight from the epic Ford Shelby Mustang GT500. This detune means it runs with 700bhp instead of the original 760bhp the GT500 came with. Not that the detune means anything, as the 700bhp V8 still offers 640lb-ft of torque and should be good enough to do 0-62mph in at least 4 seconds.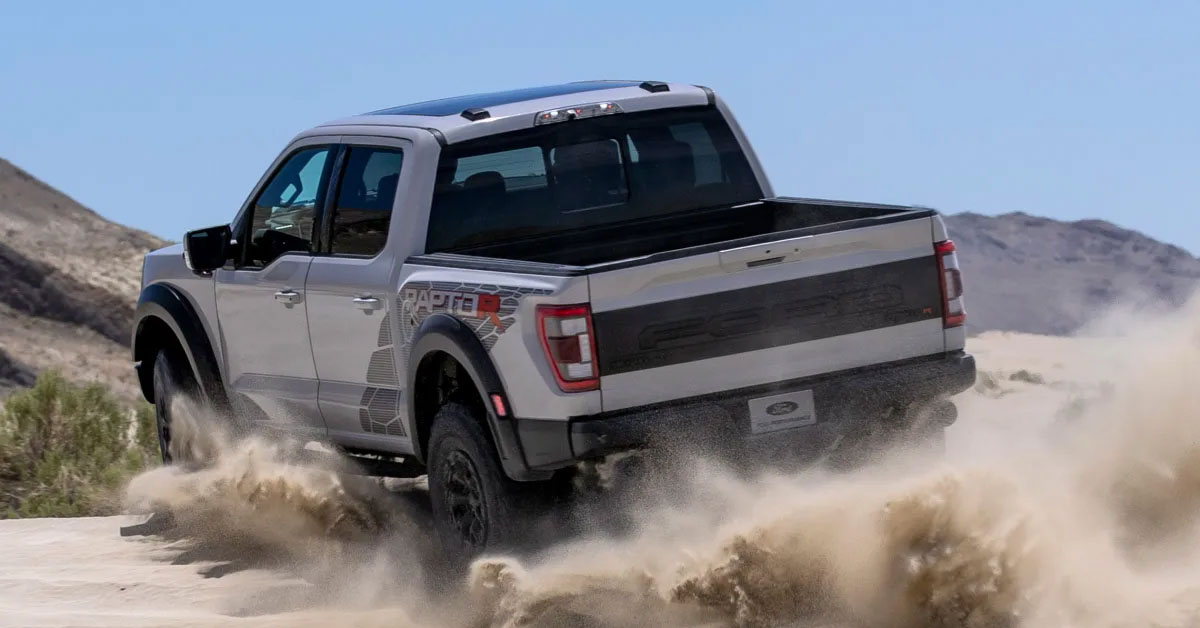 Of course, throwing that motor into a big heavy truck means changes needed to be made to ensure it can remain cool during heavy use. Ford has recalibrated the supercharger with a new pulley mechanism that offers more torque in the low/mid range, instead of having high RPM powerbands as the GT500 did. They've added a wider intake inlet and a higher-flow air filter that helps the engine to breathe better.
There is also an upgrade to the cast exhaust manifolds which allows them to let larger amounts of exhaust gases flow. There's a new and improved oil cooler and a new oil pan that is able to handle climbs and gradients in the roads without starving the engine of oil.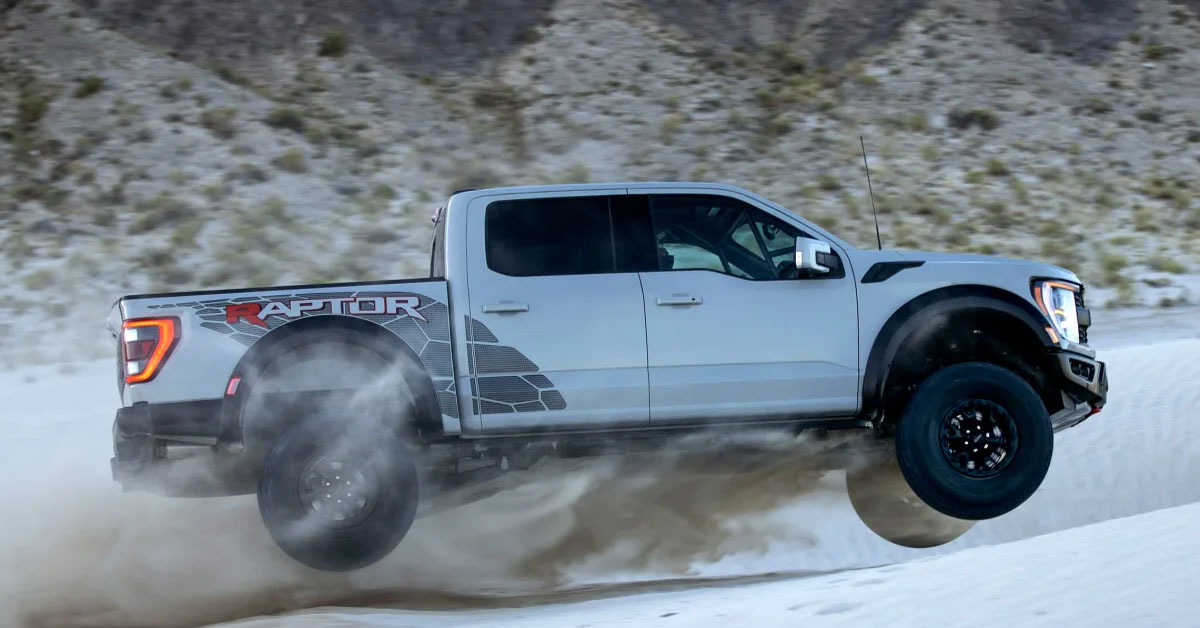 The new F-150 Raptor R has a ten-speed automatic transmission and comes with an all-wheel drive. Interestingly enough, this is the first time Ford's 5.2-litre V8 engine is connected to the ten-speed transmissions, as it was previously on the Tremec seven-speed dual-clutch on the GT500. In order to combat the weight of the truck, Ford has added a new front axle and more durable suspension mounts.
The new Raptor R features 24-inch coil springs, a Panhard rod and a five-link independent system with longer trailing arms. This allows the truck to deal with tough off-road conditions and the adaptive dampers are able to read the road condition and adjust them on the fly accordingly.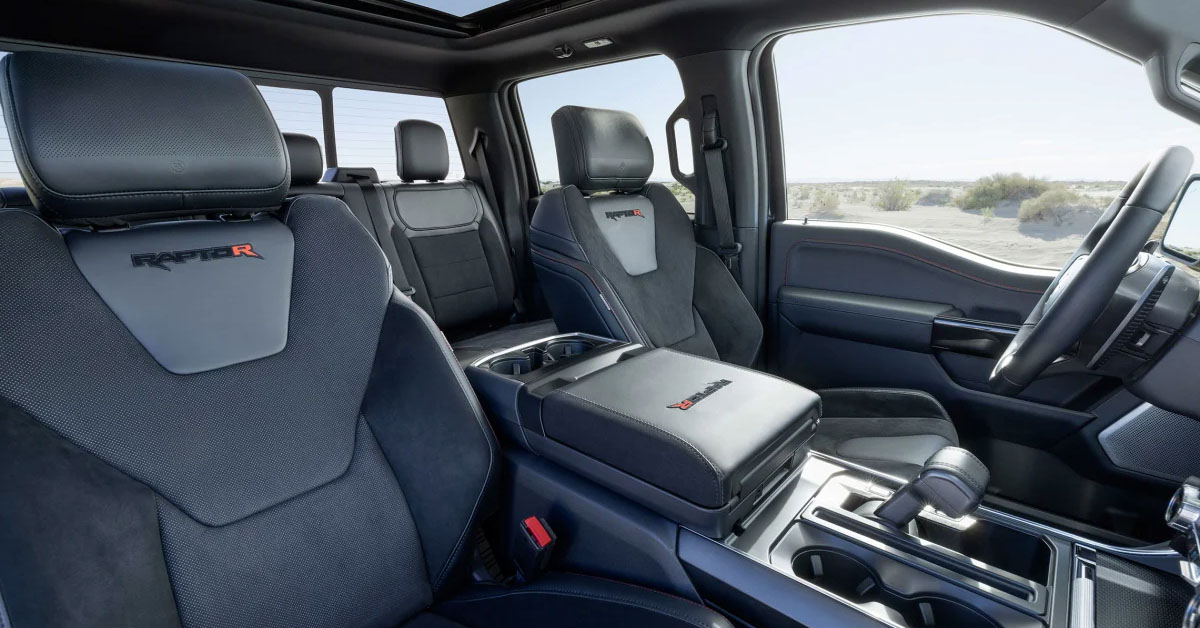 Prices of the new 2022 F-150 Raptor R have yet to be confirmed by Ford. But we know that production will commence in late 2022 and sales will be limited to North American markets. UK residents will have to make do with the upcoming Raptor Ranger V6 petrol, which while potent enough, definitely will not be as fun as the 5.2-litre V8 Raptor R.
Established in 2009, Stable Vehicle Contracts are a UK-based premium vehicle leasing company. We are part of a large, privately owned, Volkswagen and Audi dealership group with over 25 sites. Stable Vehicle Contracts has the ability to offer the very best car and commercial vehicle lease deals and thanks to our partners in the trade, we've become leaders in the supply of cars and commercial vehicles through leasing.
Give us a call today on 0151 728 4711 or visit our Special Offers page to see what deals we have on. Alternatively, signup to our leasing offers newsletter to get our latest deals delivered straight to your inbox.