Meet The All-New Kia Sportage For 2021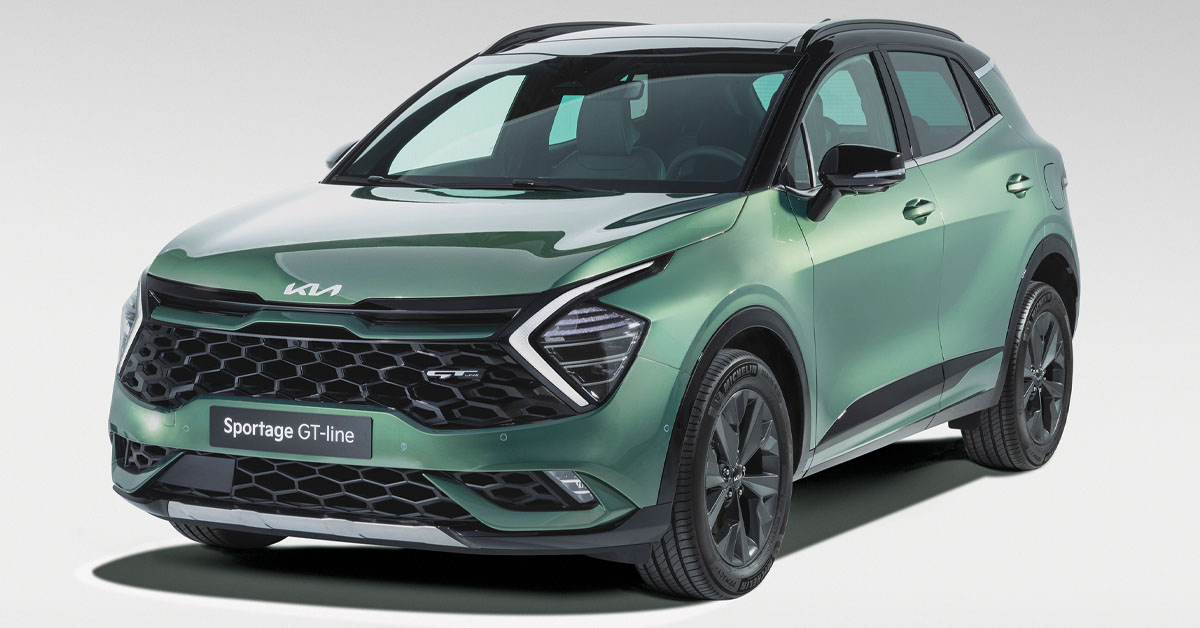 Posted in
Car News
On By
Aaron
Kia recently gave their logo a facelift and now they've unveiled their brand new Kia Sportage model for 2021. It features a bold new design and new state-of-the-art tech inside and out.
The new 2021 Kia Sportage features:
A brand new bold redesign for 2021
New hybrid variants with excellent efficiency
State-of-the-art technology inside and out
Cutting edge interior design
A large curved display in the centre of the dashboard
Meet the all-new Kia Sportage for 2021
The Kia Sportage has been a popular SUV for a while thanks to its relatively cheap costs and excellent reliability. Now Kia has announced the well-liked Sportage has had a model redesign and will be due out in late Q4 2021.
So what has changed for the 2021 Kia Sportage?
Exterior
The most obvious changes can be seen straight away, with the model getting a brand new facelift that rivals some of the more expensive German brands in style. The new design is very muscular and daringly bold. With a large black grille dominating the full width of the front of the new Sportage.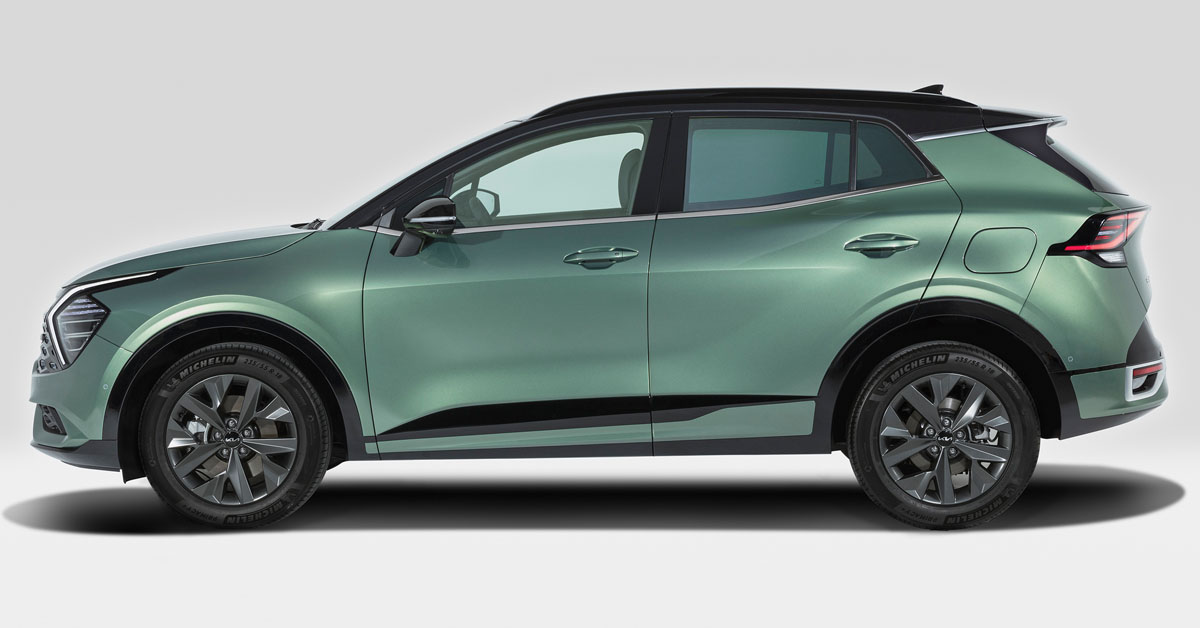 It features new 'boomerang' style Matrix LEDs that look like something out of a futuristic movie. The curves and shape of the car denote the standard sporty feeling most SUVs try to convey, with the taut lines of the side profile completing the sporty look.
The rear maintains a strong sense of style with the muscular swooping 'fastback' design and well-placed centre Kia logo. The rear lamps have sharp razor styling which makes the new Sportage look sharp yet wide.
The new Sportage comes with 17, 18 and 19-inch wheels depending on what spec and model is chosen. there are several alloy shapes to choose from and many different colours and finishes.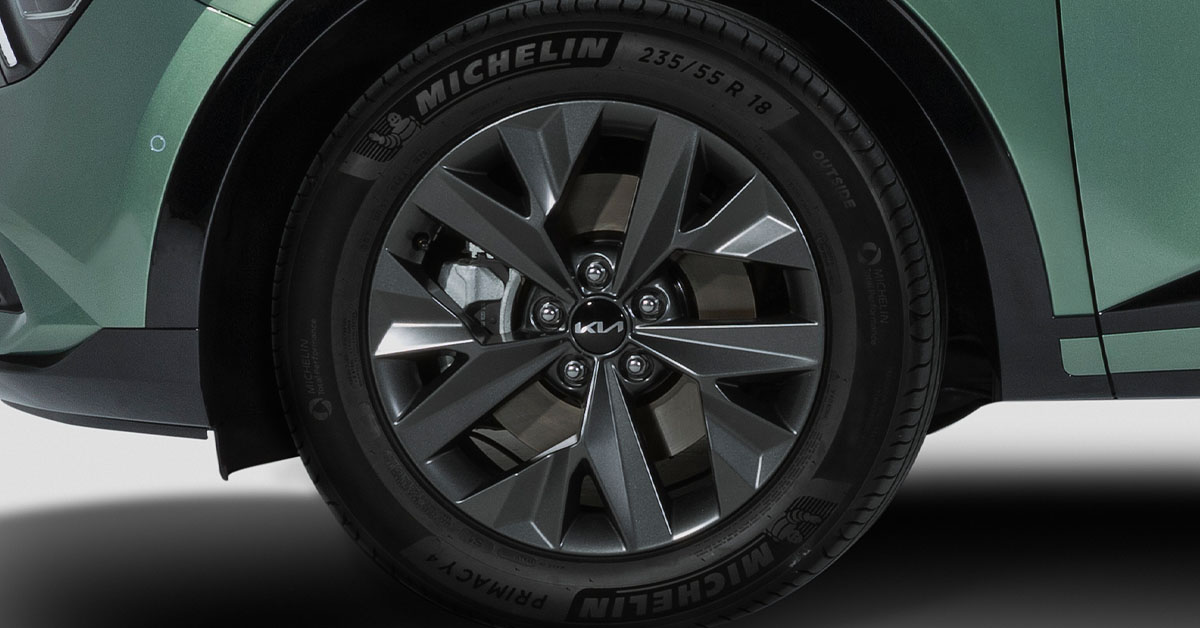 Interior
The 2021 Kia Sportage features a class-leading interior. With a brand new large curved display infotainment system which gives the front dashboard a sense of depth and curved panoramic view like no other. This screen is the control centre for your Sportage, containing all your connectivity, informational services and ability to toggle features on and off.
Behind your steering wheel sits a 12.3-inch digital instrument cluster equipped with a liquid-crystal display, which gives it highly crips and clear HD graphics. The connectivity software allows you to connect Bluetooth, Apple CarPlay, Android Auto and over-the-air updates to keep your software upgraded to the latest version.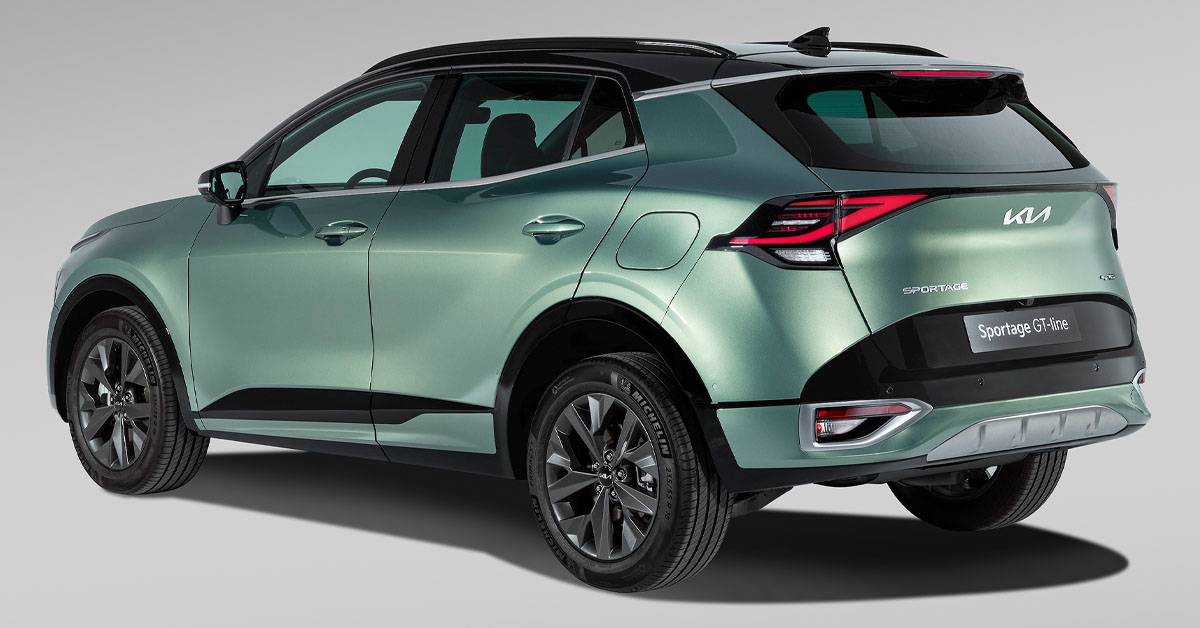 You get 3D satellite navigation and Kia Live Services, which includes online voice recognition, calendar services and map updates such as congestion or accidents causing traffic. You can also install the Kia Connect app on your smartphone and connect your vehicle to it. This cool little app is able to tell you if your Kia Sportage is locked or if you've closed your windows properly while you're away from the car.
The cabin is built with high-quality materials as you would expect from a Kia released in 2021. The centre console that sits between the driver and passenger seat has been ergonomically placed to ensure easy access to cup holders, storage and transmission when on the go. You also get 15-watt wireless charging.
Users can opt for a premium Harmon Kardon speaker system that gives you an industry-leading surround sound when playing any form of audio.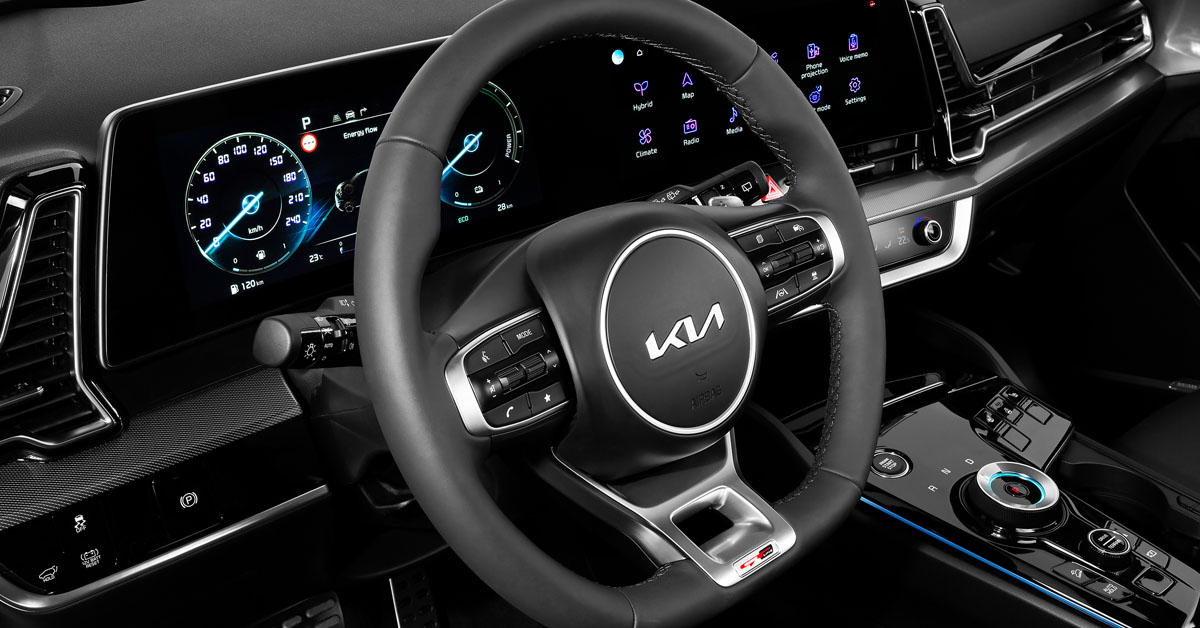 There is plenty of space in the 2021 Kia Sportage and you can fix a full family of five in easily. Thanks to the roof high ceiling, even 6-foot passengers will have no problems sitting inside. Luggage capacity in the boot stands at 591 litres and can be extended to 1,780 litres when folding down the rear seats.
Engines
The new Kia Sportage will be launched with a set of internal combustion engines (ICE), hybrid (HEV) and plug-in hybrid (PHEV) models to suit the needs of economical drivers.
The PHEV features Kia's award-winning 1.6-litre T-GDI engine offers a 13.8kWh lithium-ion polymer battery pack. This gives the PHEV an output of 265 bhp with 180 of that coming from the ICE.
The HEV Sportage features a 1.6-litre T-GDI 180 bhp engine with a 1.49kWh lithium-ion polymer battery that offers 230 bhp in total.
A 1.6-litre diesel is available also with 115 or 136 bhp outputs. All of the engines are available in 7-speed dual-clutch automatic transmission (7DCT) or 6-speed manual transmission (MT).
Interested in driving a 2021 Kia Sportage?
If you're interested in driving the latest Kia Sportage, leasing it would be the easiest and cheapest way. You can visit our Kia leasing page or visit our Kia Sportage leasing page directly to see what deals we have on.
For more information, please visit the Kia Press Office release for the 2021 Kia Sportage release.
Established in 2009, Stable Vehicle Contracts are a UK based premium vehicle leasing company. We are part of a large, privately owned, Volkswagen and Audi dealership group with over 25 sites. Stable Vehicle Contracts has the ability to offer the very best car and commercial vehicle lease deals and thanks to our partners in the trade, we've become leaders in the supply of cars and commercial vehicles through leasing.
Give us a call today on 0151 728 4711 or visit our Special Offers page to see what deals we have on. Alternatively, signup to our leasing offers newsletter to get our latest deals delivered straight to your inbox.