New 2020 SEAT CUPRA Ateca Revealed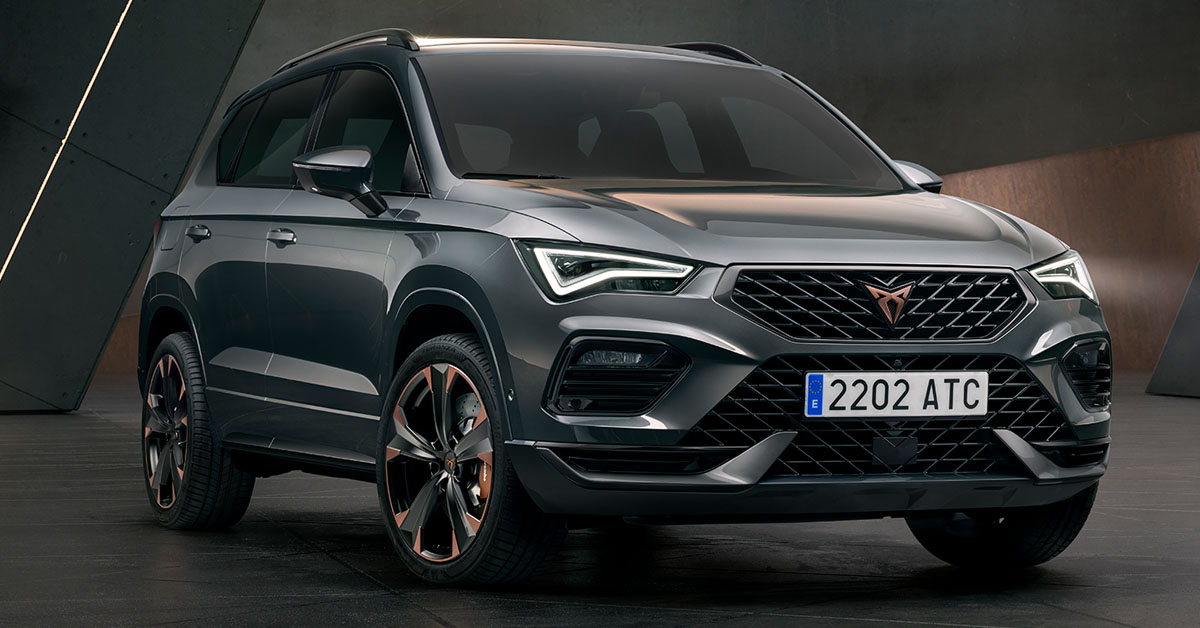 Posted in
Car News
On By
Aaron
A new, aggressive exterior design coupled with premium cabin upgrades continue to make the driver-focused performance SUV a one-of-a-kind experience
The new 2020 SEAT CUPRA Ateca has had some major changes to its 2020 model update, that improve performance and give the interior a new fresh look and feeling that feels entirely driver-focused. One thing the CUPRA Ateca has always done since its inception in 2018 is offer the spacious practicality of an SUV, whilst giving you that raw power you would expect in a performance-based car.
Updated exterior design to give the CUPRA Ateca a more bold, sporty and aggressive look
Cabin upgrades to improve driver experience through additions such as digital cockpit and Alcantara sports seats
New 9.2-inch dashboard touchscreen which dominates the centre of the cockpit
'4Drive' all-wheel-drive system and 300bhp petrol engine propels the car from 0 to 62mph in just 4.9 seconds
Driver profiles and modes can be set up to your liking to ensure each drive you do is suited to your particular driving style that day
At the core of the CUPRA Ateca is the 2.0-litre 300bhp, four-cylinder turbocharged petrol engine with a slick seven-speed DSG (automatic) transmission. Aided by the four-wheel-drive '4Drive' system, the CUPRA Ateca can pull from 0 to 62mph in just 4.9 seconds and offers a top-end speed of 153mph. The cabin has seen some major upgrades including a 10-inch behind the wheel digital screen complete with digital tachos and a 9.2-inch central dashboard touchscreen. Wireless charging, Apple CarPlay, Android Auto and SEAT's Bluetooth Connect technology ensures you remain in complete touch with the car from all facets of technology.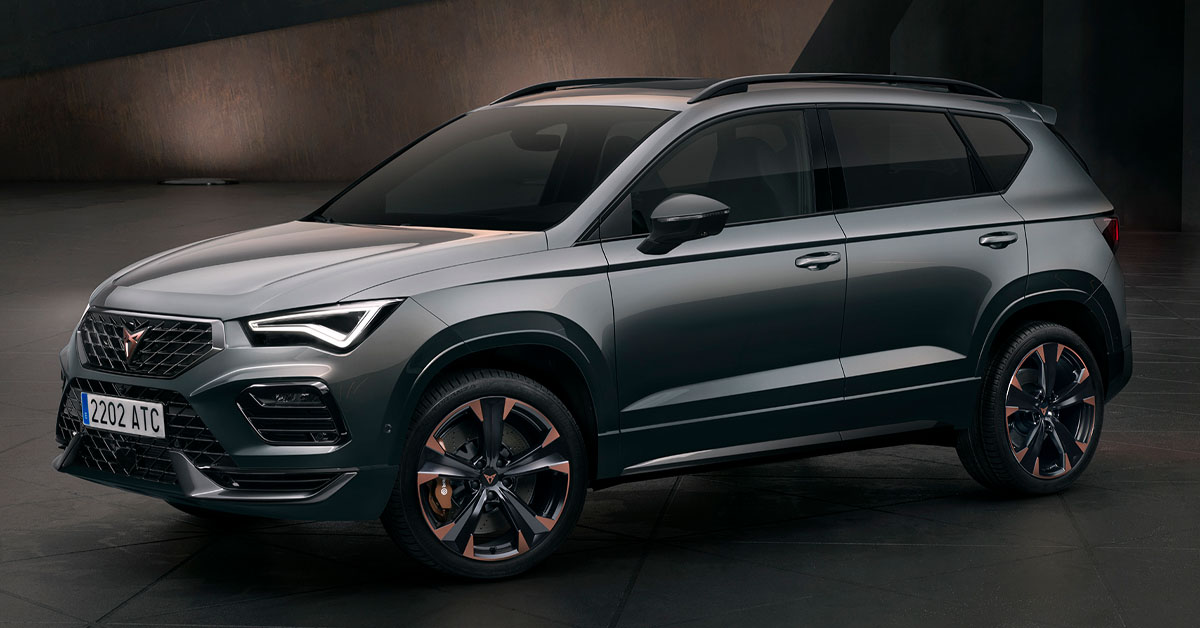 The 2018 CUPRA Ateca already offered a striking and mean-looking design for a performance SUV, but SEAT have taken it one step further and have given the cars design an overhaul. The front end bumper and grille have been updated to give it a more aggressive and rugged look, something that would be commonplace on a performance hatchback. The two-tier bumper section with honeycomb grille gives it a very bold aesthetic and it looks absolutely aggressive when viewed from the front. The CUPRA logo seats comfortably in the middle of the honeycomb grille which is the eye-catching centrepiece of the front end.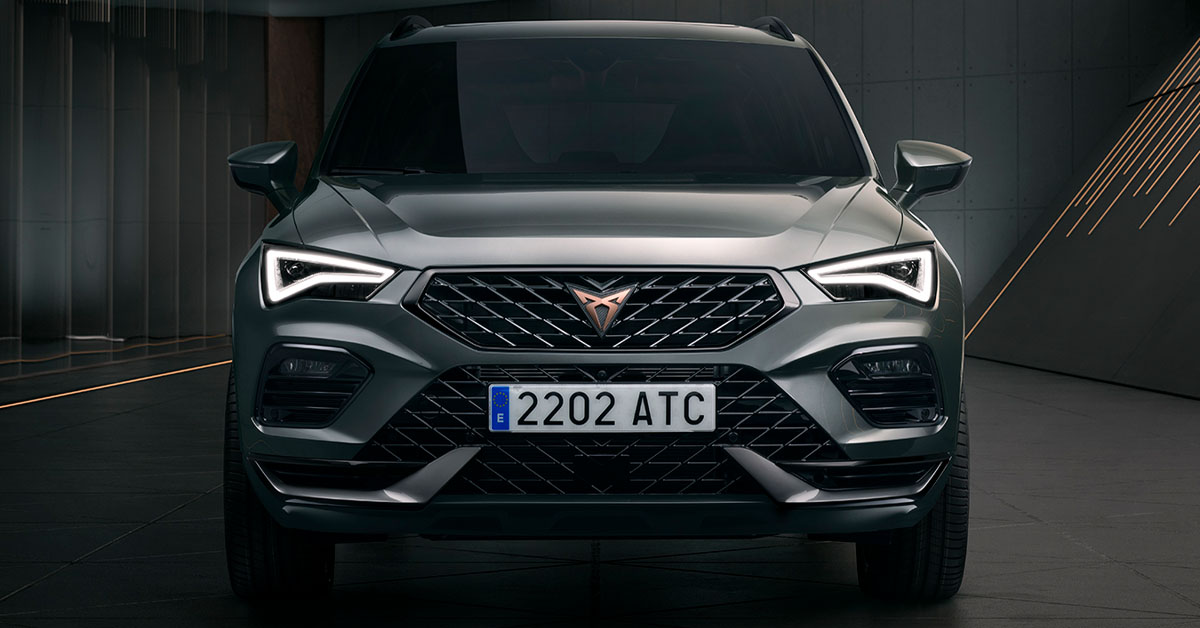 The side profile has been enhanced by the 19-inch copper and bronze CUPRA alloys with wide arches to supplement them. In this particular set of pictures from SEAT you can see the 18-inch Brembo performance brakes, which will no doubt be an optional (perhaps costly but worth it) extra to stop this huge beast quickly and quietly. The side profile, roof railings and wing mirrors are finished in a glossy grey and silver aluminium look which complement the rest of the car well.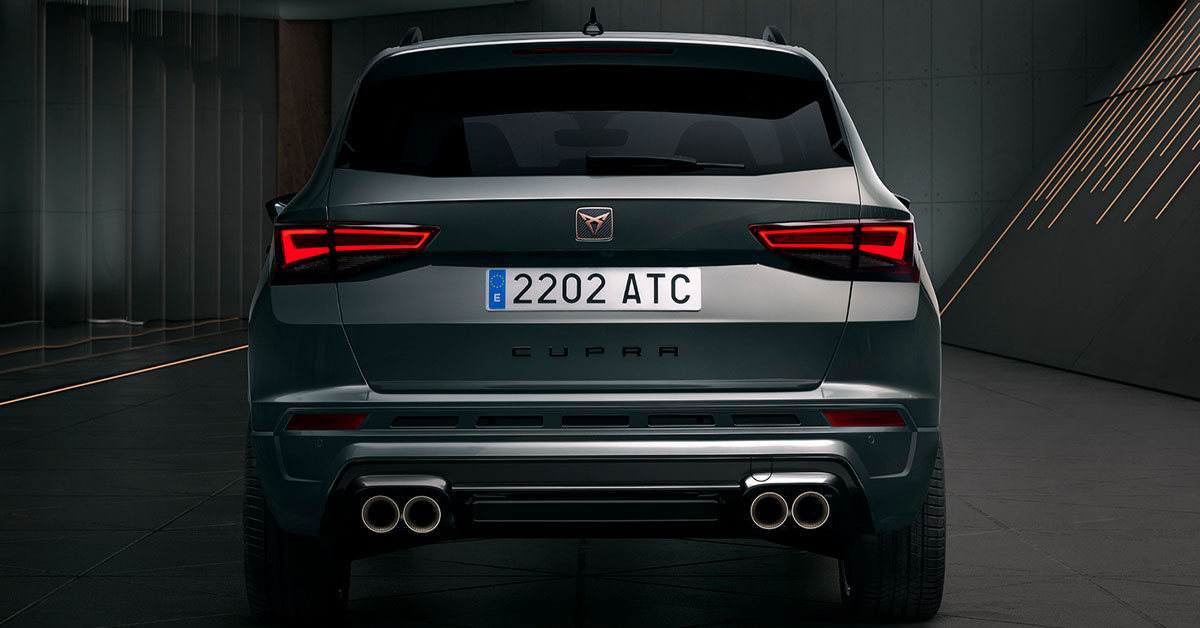 The rear end is perhaps the best part of the CUPRA ATECA. The double dual exhausts on either side give it the performance look it deserves and undoubtedly will offer visceral acoustics throughout the cabin as well as the outside sound. The full LED lamps will provide a high brightness to other drivers to alert them to your presence. Dynamic indicators will warn other drivers of your upcoming manoeuvre, ensuring complete safety on the road. The rear end has been designed to look elegant whilst giving a bold, mean and sporty aesthetic. The boot space, of course, will be as spacious as the current model, allowing you to fit plenty of luggage in or camping gear if a family outing is on the cards.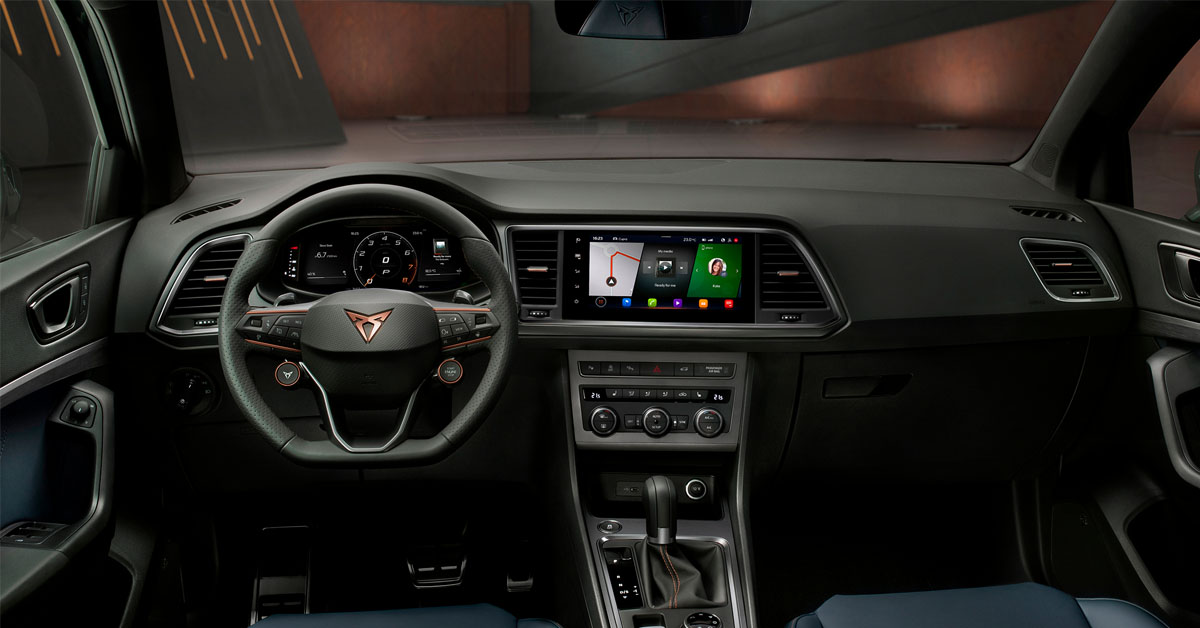 The interior has been overhauled by SEAT to give the driver a completely unique driving experience. Unlocking the car and opening the doors will project a CUPRA logo onto the ground from underneath the doors. Fully illuminated treadplates adorn both the front and rear seats which gives the CUPRA Ateca a sophisticated feeling. The digital cockpit behind the wheel will have all of your standard key vehicle information and easily viewable from your position. A driver profile button as well as keyless start are welcome additions. The 9.2-inch infotainment system in the centre houses all of your standard information such as a full sat nav, caller information, Bluetooth information such as currently playing music etc. The sports seats are upholstered with premium Alcantara and the entire cabin is covered in smooth dark aluminium which copper stitching and ambient lighting.
Technical Specs
| | |
| --- | --- |
| Engine | 2.0-litre TSI |
| Cylinder / valves | 4 cylinders / 16 valves |
| Displacement | 1,984cc |
| Bore and stroke | 82.5 x 92.8 |
| Compression ratio | 9.3:1 |
| Max. Power | 221kW (300PS) |
| Max. Torque | 400Nm |
| 0 to 62mph (100 km/h) | 4.9 secs |
| Maximum speed | 247km/h |
* Technical specs taken from seatpress.co.uk
Established in 2009, Stable Vehicle Contracts are a UK based premium vehicle leasing company. We are part of a large, privately owned, Volkswagen and Audi dealership group with over 25 sites. Stable Vehicle Contracts has the ability to offer the very best car and commercial vehicle lease deals and thanks to our partners in the trade, we've become leaders in the supply of cars and commercial vehicles through leasing. Give us a call today on 0151 728 4711 or visit our Special Offers page to see what deals we have on.