New WhatsApp Car Lease Chat Feature Now Available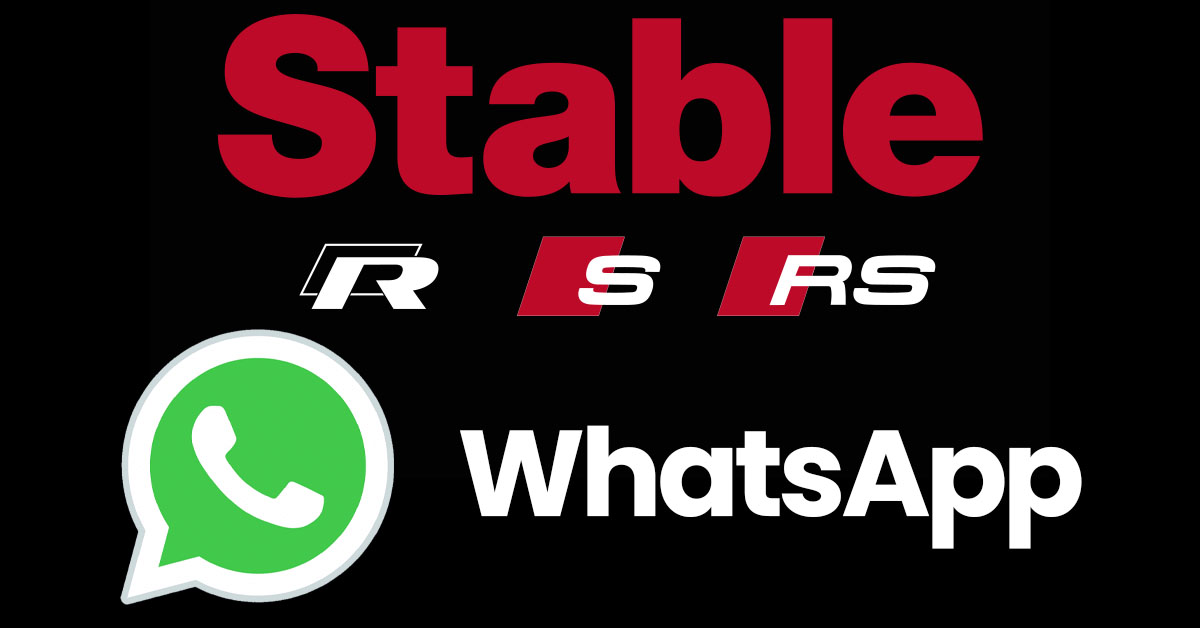 Posted in
Tech
On By
Aaron
Stable Vehicle Contracts is pioneering modern sales to customer communication. As customers become increasingly interested in easier forms of contact, we've taken the next step to ensure we're available via different means.
Not so long ago we hosted a poll for our customers on what method they preferred for communication about car leasing. The three choices were as follows:
Email
WhatsApp
Facebook Messenger
And here were the results:
Email - 652 (64.8%)
WhatsApp - 337 (33.5%)
Facebook Messenger - 18 (1.7%)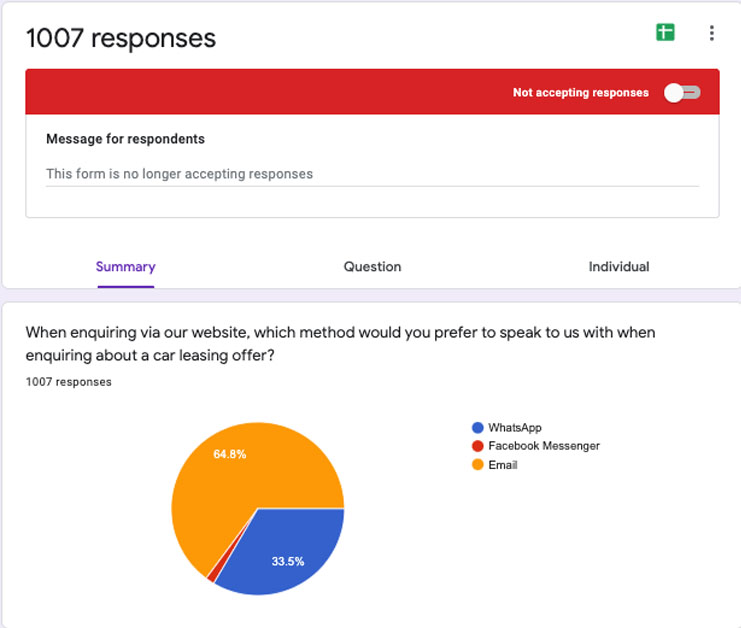 Following this poll, we decided to implement a WhatsApp chat function into the website to ensure customers can quickly and easily speak to a member of the sales team without the need for emailing. Emailing can be a slow back and forth process, whereas chatting via our WhatsApp service means you can speak to a salesperson casually and whenever during our normal opening times (9am - 6pm). Even if you need to stop the conversation halfway to eat, drive your car or anything else, the Whatsapp chat will be there ready for a salesperson to get back to you.
We're available to be contacted via the following means:
Where to find the button on Mobile
If you are browsing via a mobile phone, you can find the Whatsapp chat button under the Maintenance button. You can also find it a second time on the 'Enquire Now' page, at the bottom next to the Send Enquiry button. You don't need to fill in any of the forms if you want to speak to us via Whatsapp.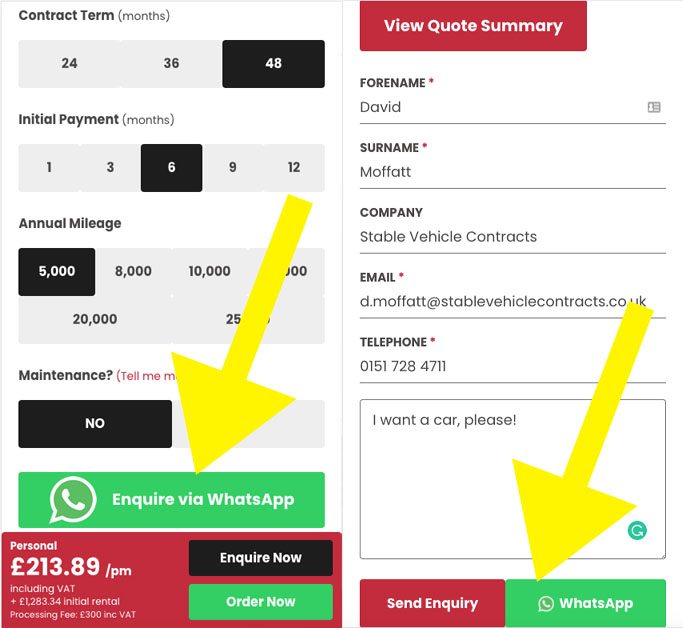 Where to find the button on Desktop & Tablet
If you are browsing via a desktop, Mac or laptop, you can find the Whatsapp chat button under the Maintenance button.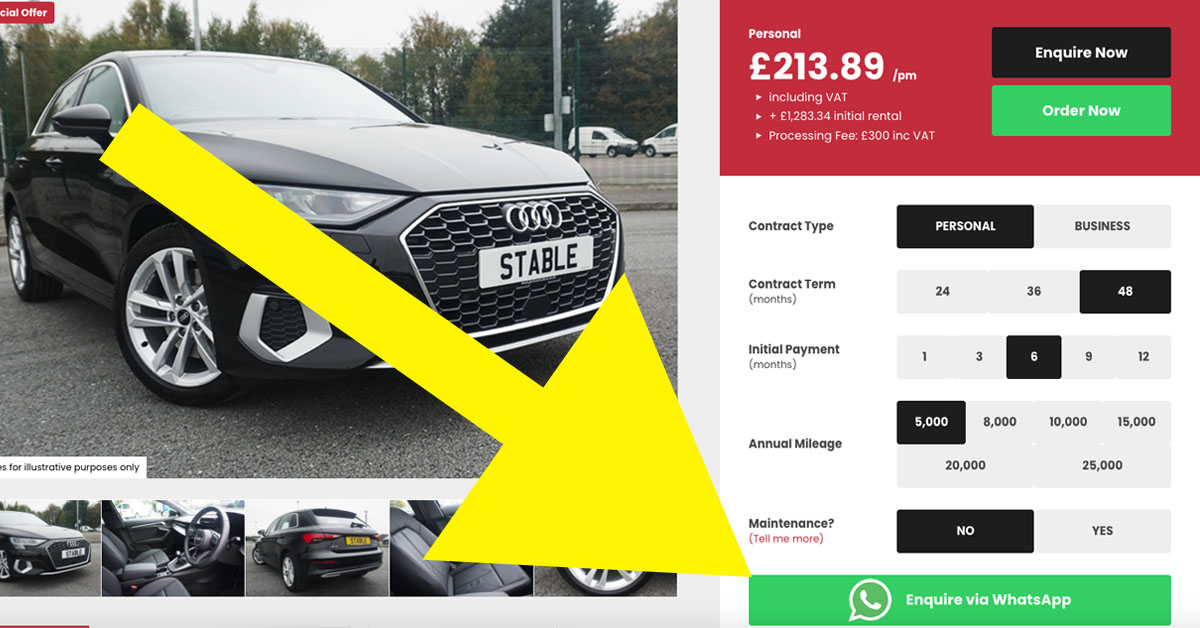 Once you've tapped the 'Enquire via WhatsApp' button, you will be taken to a screen below that shows a preconfigured message that will be sent to the salesperson. It's a link to the car you were browsing at the time you clicked the button. Simply click 'CONTINUE TO CHAT' and it will open your WhatsApp application on your phone and start the conversation.
If you want to speak to us via Desktop, you will need to use the website https://web.whatsapp.com/ and follow these instructions:
Open WhatsApp on your phone
Tap 'Menu' or 'Settings' and select WhatsApp Web
Point your phone to thus screen to capture the code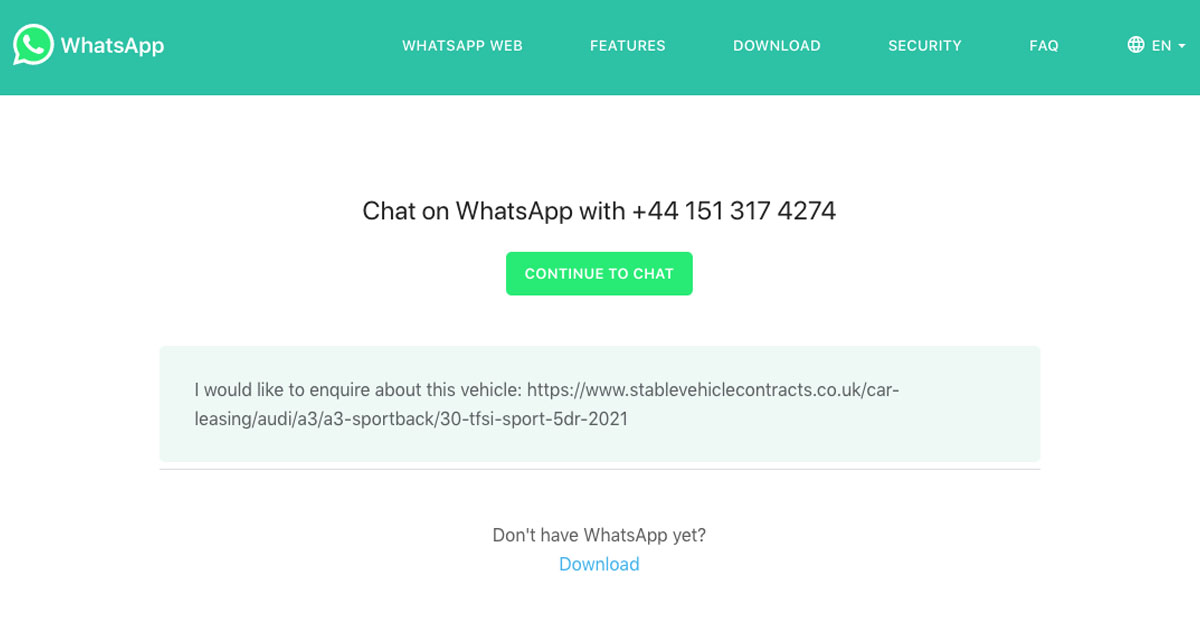 We hope you find it easier to chat to us via WhatsApp and we will continue to find newer ways to engage with our customers.
Established in 2009, Stable Vehicle Contracts are a UK based premium vehicle leasing company. We are part of a large, privately owned, Volkswagen and Audi dealership group with over 25 sites. Stable Vehicle Contracts has the ability to offer the very best car and commercial vehicle lease deals and thanks to our partners in the trade, we've become leaders in the supply of cars and commercial vehicles through leasing. Give us a call today on 0151 728 4711 or visit our Special Offers page to see what deals we have on.