Range Rover Sport Most Stolen And Recovered Car In 2021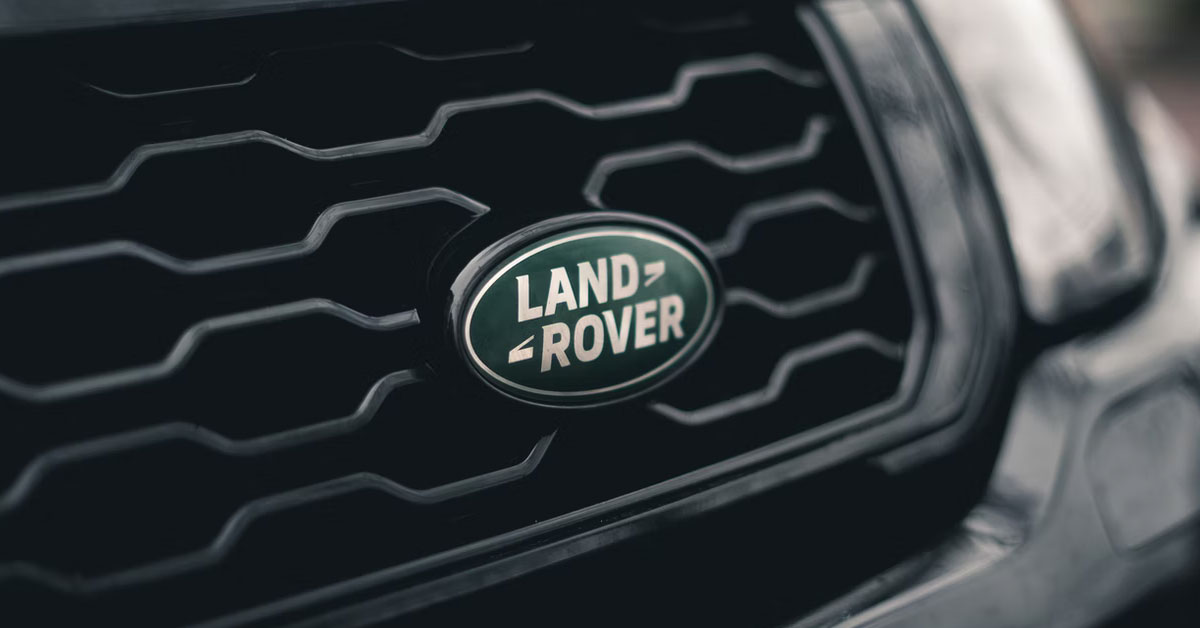 Posted in
Tech
On By
Aaron
According to expert vehicle tracking systems manufacturer Tracker, the Range Rover Sport was the most stolen and recovered car in 2021.
For the third consecutive year running, the Range Rover Sport is the most stolen and recovered car in the UK for 2021. The data comes from stolen vehicle recovery (SVR) expert, Tracker Network UK Limited which specialise in tracking hardware and software for high-value cars.
The Range Rover and Land Rover models were some of the most stolen and recovered in the UK in 2021. Accounting for 44% of the total recovered stolen cars for that year, with the second-highest being Mercedes-Benz at 18%. Interestingly enough, 94% of recovered stolen vehicles were keyless entry models.
In 2020 Tracker Network UK Limited' data shows that the top three recovered stolen vehicles were the Range Rover Sport, Range Rover Vogue and Range Rover Autobiography. 2021 data shows a small change with the Range Rover Sport still being at the top but the Autobiography moving to second place and the Land Rover Discovery in third place.
Stables advice is to invest in some vehicle tracking or security deterrence to stop thieves. Things such as a hidden tracker, a steering lock for your wheel or a bollard in front of your car. Most thieves are opportunists and don't want to take time to steal something. They want easy in and out targets, so any type of security deterrence will make them think twice.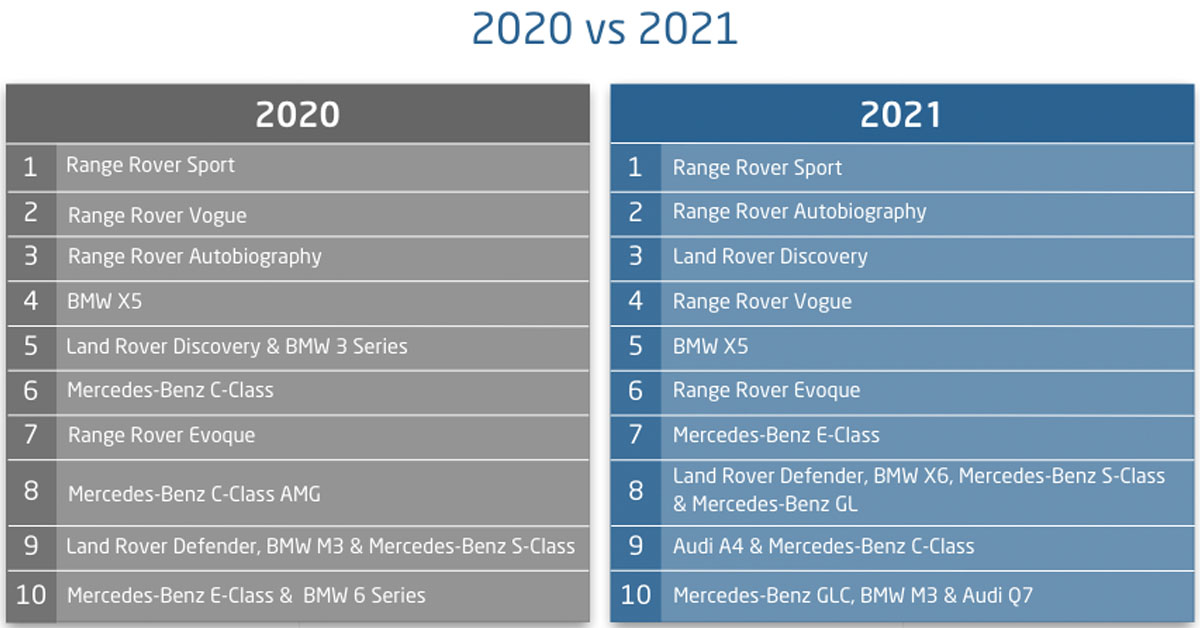 Clive Wain, Head of Police Liaison for Tracker has said: "2021 was another busy year for car thieves. Due to the pandemic, global demand for car parts created a boom in 'chop-shops' - buildings which house stolen vehicles for stripping down so their expensive parts can be sold on".
"In addition, the lack of parts for new car manufacturing resulted in a surge of sales in the second-hand car market, creating a lucrative business for car thieves to fill the shortage".
"Prestige models have always been the go-to for criminals who exploit the demand for these desirable cars in territories like Europe, Middle East and Africa. We are continuously intercepting shipping containers packed with stolen vehicles at ports around the country and 2021 was no different. However, due to the pandemic lower value cars have also seen an increase in theft rates".
"Whatever the value of a car, an important barrier to stop thieves is using traditional physical security devices like steering wheel locks and wheel clamps. In addition, placing the key fob into a signal blocking pouch which is lined with layers of metallic material, will stop a key's signal from being intercepted by would-be thieves".
"However, thieves are increasingly determined and employ sophisticated methods too. In the event of a vehicle being stolen, an SVR solution will significantly increase the chances of it being quickly recovered and returned before it's sold on, stripped for parts or shipped abroad".
Established in 2009, Stable Vehicle Contracts are a UK based premium vehicle leasing company. We are part of a large, privately owned, Volkswagen and Audi dealership group with over 25 sites. Stable Vehicle Contracts has the ability to offer the very best car and commercial vehicle lease deals and thanks to our partners in the trade, we've become leaders in the supply of cars and commercial vehicles through leasing.
Give us a call today on 0151 728 4711 or visit our Special Offers page to see what deals we have on. Alternatively, signup to our leasing offers newsletter to get our latest deals delivered straight to your inbox.