The 2020 Jaguar F-Pace SVR Gets A Mid-Life Update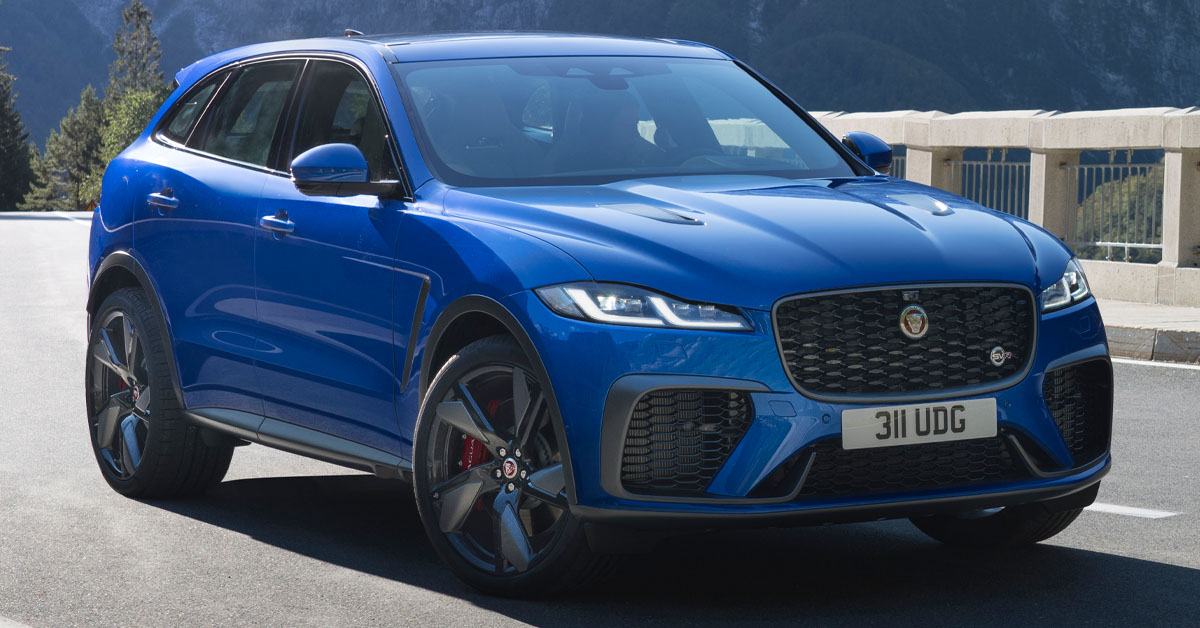 Posted in
Car News
On By
Aaron
The Jaguar F-Pace SVR gets a mid-life update, with some new interior changes and improvements to the car's 5.0-litre supercharged V8 engine.
The F-Pace SVR has a revised 5.0-litre supercharged V8 engine that now produces 550bhp
New interior changes to add a more refined and luxurious finish
New Dynamic Launch Control mode to launch the car from 0-60mph in 3.8 seconds
New steering rack with retuned dampers
Upgraded brakes to deliver enhanced brake performance
New exterior bodywork including front bumper and splitter that reduces lift by 35%
The Jaguar F-Pace SVR is one of the fastest sports performance SUVs our there and Jaguar have given it a mid-life update for 2020. The previous iteration of the SVR got plenty of praise, but one area where many people were disappointed was the interior. Thankfully, Jaguar have updated it to be more intuitive and certainly haven't skimped out when it comes to the high-quality materials adorning the interior.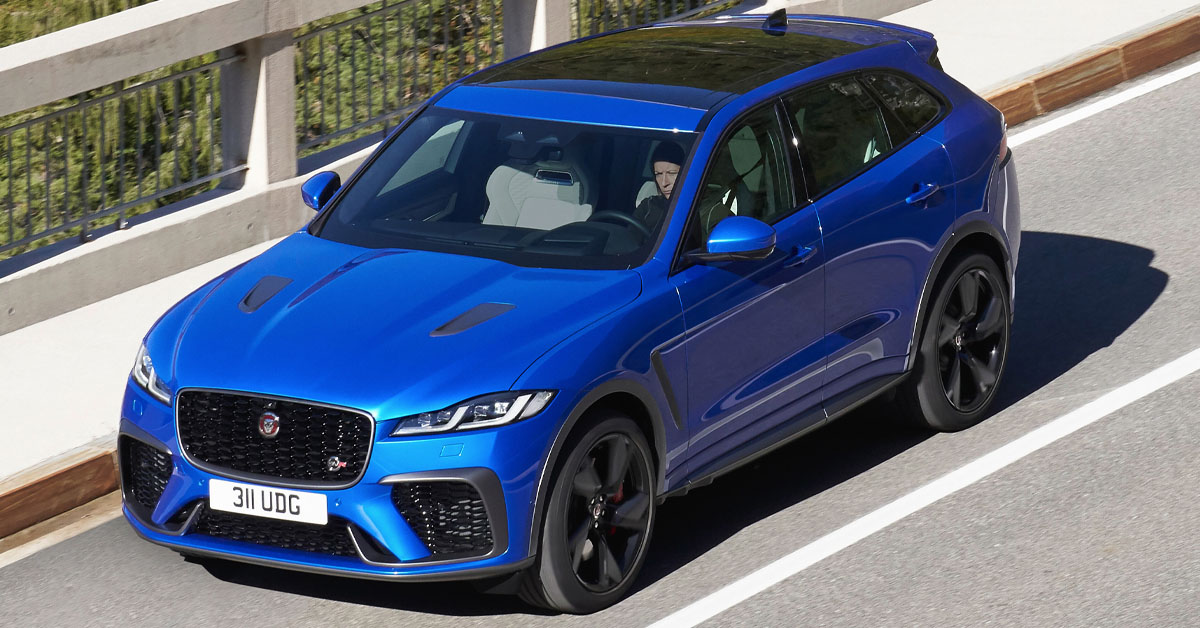 So what has changed?
Engine revisions
The SVR has had its already monstrous AJV8 engine revised. It now produces 550bhp from the 5.0-litre V8 Supercharged petrol engine and features a revised torque curve that raises peak output to 700Nm. This allows the heavy SUV to reach speeds of up to 178mph. And thanks to the new Dynamic Launch Control mode, the SVR will reach 60mph from a standstill in a lightning-fast 3.8 seconds. They've also made some changes to the fuelling and made it more efficient when it comes to emissions and how much fuel it will guzzle, but don't expect it to push 40mpg given its size and power.
Interior changes
The all-new handcrafted interior focuses on making a big statement. Exclusivity and luxury are at the forefront of the SVR's interior changes, with the cabin being lavishly adorned with high-quality leathers and performance-based chrome materials. Technology-wise, the SVR has been given the latest Pivi Pro dual-sim infotainment system, accessed through a new 11.4-inch HD curved glass touchscreen. Software-Over-The-Air technology ensures your cars infotainment system is kept up to date and is installing seamlessly.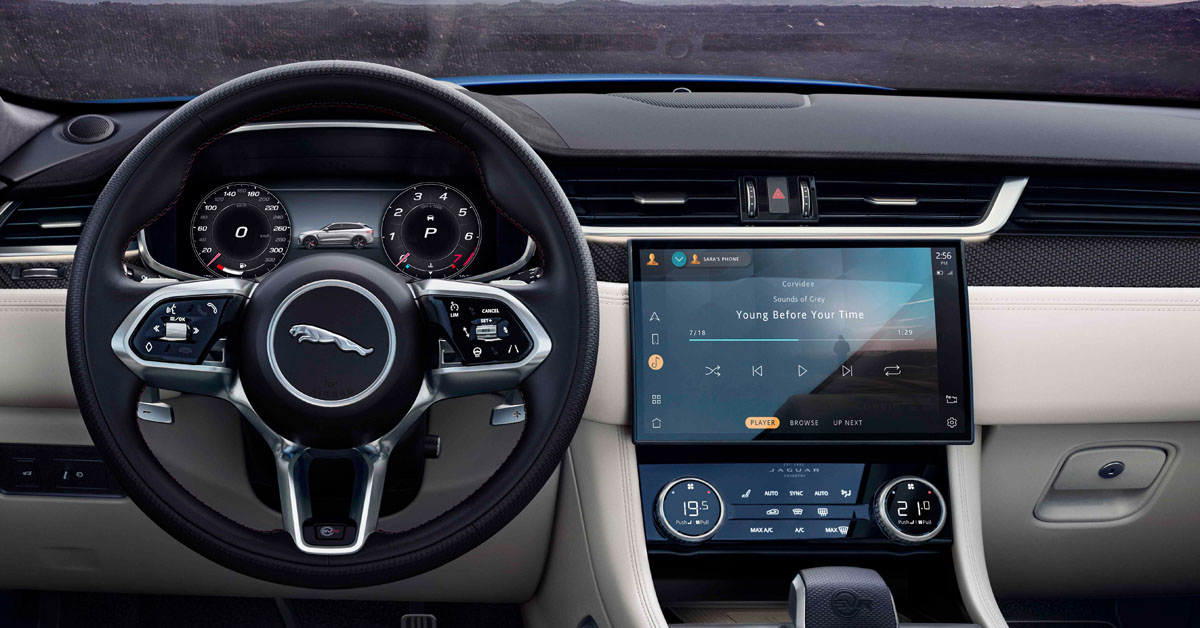 Jaguar has given the SVR a brand new steering rack with 'SV' calibration and retuned dampers, which improves the cars handling immensely and overall ride refinement has gone up significantly.
Exterior changes
Jaguar has made sure the SVR stops as fast as it goes, with improved cooling for the brakes and pads that delivers exceptional stopping power. Definitely needed for a car with this power and weight behind it. The brake pedal has been retuned to provide more feedback when braking and all-new Integrated Power Booster helps to intelligently give you the braking power you need. The bodywork has seen a small facelift, with the exterior being updated to feel more race-inspired. A new front bumper and splitter helps to give the SVR that aggressive and assertive stance. It also reduces lift by 35% and lowers wind drag.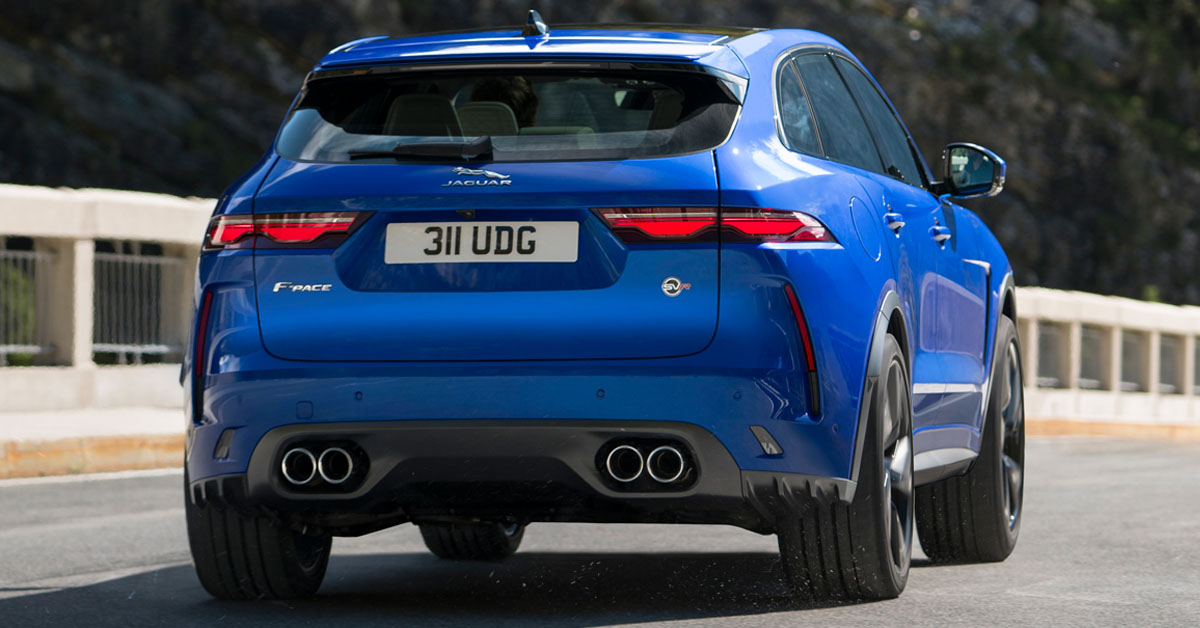 Interested in leasing a Jaguar?
Leasing can be far cheaper compared to PCP or outright buying. Stable Vehicle Contracts offers great prices for Jaguar cars and the Jaguar F-Pace. Please visit our Jaguar brand page to see all the models we lease. Or visit the Jaguar F-Pace page to see what F-Pace's we currently have on offer. New to leasing? Why not view some of our Leasing Guides to get a better idea of how leasing works. Alternatively, feel free to visit our Contact Us page to get in touch with us.
All data taken from media.jaguar.com.
Established in 2009, Stable Vehicle Contracts are a UK based premium vehicle leasing company. We are part of a large, privately owned, Volkswagen and Audi dealership group with over 25 sites. Stable Vehicle Contracts has the ability to offer the very best car and commercial vehicle lease deals and thanks to our partners in the trade, we've become leaders in the supply of cars and commercial vehicles through leasing. Give us a call today on 0151 728 4711 or visit our Special Offers page to see what deals we have on.