These Guys Put an Audi RS3 Engine Into a Volkswagen Golf R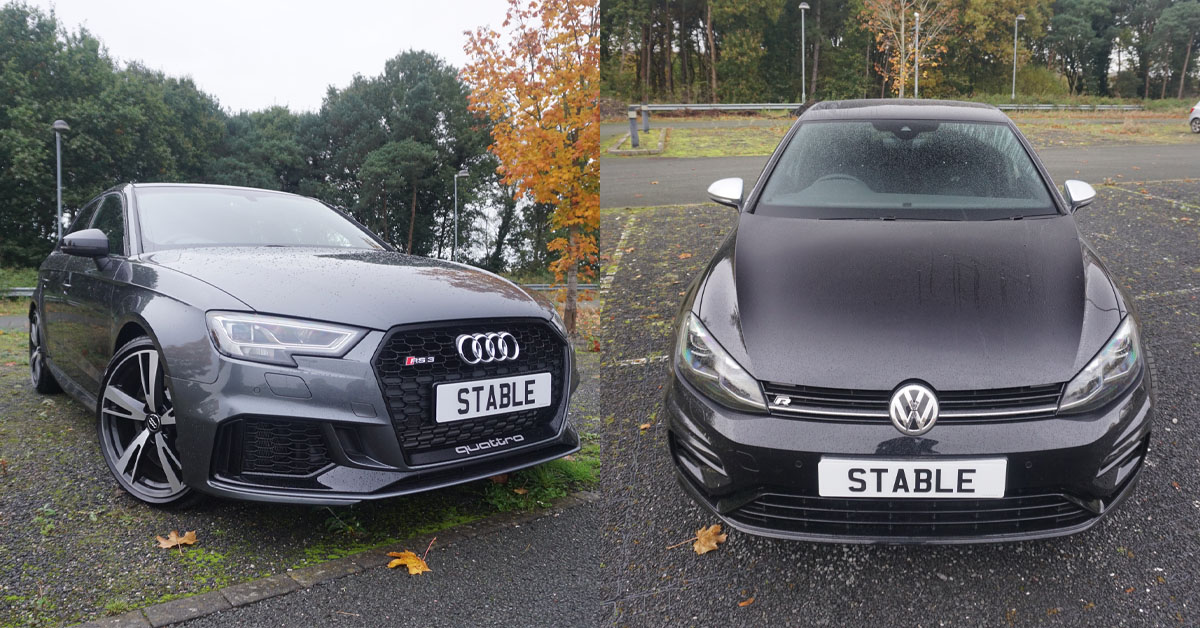 Posted in
Fun
On By
Aaron
The team from Deutsche Auto Parts in America puts an Audi RS3 2.5-litre 370bhp TFSI engine into a Volkswagen Golf R Mk7. Crazy stuff!
Ever wanted a Volkswagen Golf R? Ever wanted an Audi RS3? Ever wanted the best of both? Now you can thanks to Deutsche Auto Parts, who specialise in taking the 2nd generation 370bhp RS3 engine and swapping it with the Golf R's Mk7 296bhp 2.0-litre EA 888.
Why do this? Well, some people prefer the aesthetic and looks of the Golf R Mk7 but prefer the sheer raw power of the RS3. The Golf R Mk7 and 2nd generation RS3 are built using the same MQB platform, which makes the swap easier and means the chassis of the Golf R can easily handle the extra power.
Put it isn't cheap though, with some companies like US-based 'USP Motorsports' team wanting $89,999 or £69,000 for a 3rd gen RS3 engine swap to a Golf R Mk8.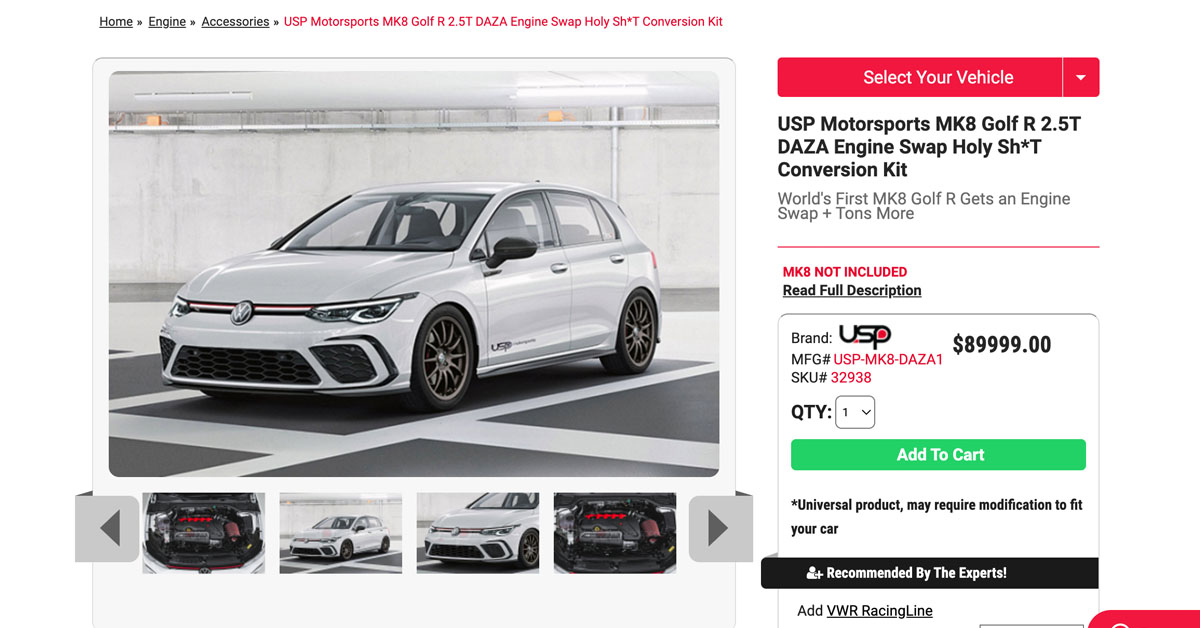 The Golf R sounds immense with the RS3 engine and a full exhaust system. The Golf R is some 100kg lighter than the RS3 too, with the 2nd gen RS3 weighing around 1,585kg and the Golf R coming in at 1,483kg. This means you get some serious acceleration.
What's even funnier is not many people would expect this because the team at Deutsche Auto Parts have gotten so good at the swap that there are virtually zero changes on the outside. Meaning you could see a Golf R Mk7 destroy a large variety of cars on the road, including other RS3s (not the latest 400bhp one though!).
Check the video out below from the Deutsche Auto Parts YouTube channel to see and hear the Volkswagen Golf 'RS R', as they are calling it!
Established in 2009, Stable Vehicle Contracts are a UK based premium vehicle leasing company. We are part of a large, privately owned, Volkswagen and Audi dealership group with over 25 sites. Stable Vehicle Contracts has the ability to offer the very best car and commercial vehicle lease deals and thanks to our partners in the trade, we've become leaders in the supply of cars and commercial vehicles through leasing.
Give us a call today on 0151 728 4711 or visit our Special Offers page to see what deals we have on. Alternatively, signup to our leasing offers newsletter to get our latest deals delivered straight to your inbox.