What Cars Have Heated Windscreens?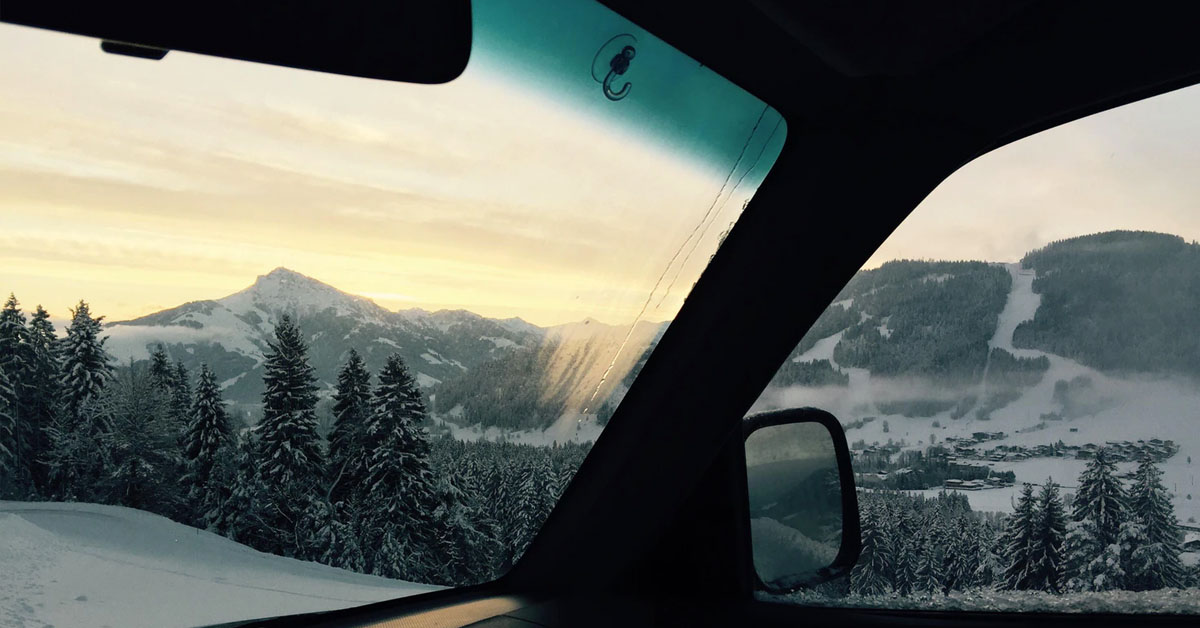 Posted in
Tips
On By
Connor Clayton
Are you interested in knowing what cars have heated windscreens? This article goes into detail on what the technology does and which cars have it available.
If you live in a country that suffers from colder temperatures, you will know the feeling of walking out to your car in the morning and see a frozen windscreen. Lots of car manufacturers now include an electrically heated windscreen technology which removes the ice from your windscreen within minutes. Due to this technology being optional, some manufacturers have reserved it for more expensive models in their range of vehicles. So this helps us to arrive at our topic, what cars have heated windscreens?
What Is Heated Windscreen Technology?
An electronically heated windscreen is a glass window integrated with a mesh of thin wires that are able to heat up to high temperatures. The wires sit inside the screen and are surrounded by a silver/zinc oxide coating embedded between two layers of glass. When you switch the heated windscreen on it starts to heat the wires up to a high enough temperature that will melt ice on the window within minutes. The heated windscreens can be installed on both the front and rear windows, as well as behind your side rearview mirrors. The car needs to be turned on as it draws a significant amount of power from the battery.
Interestingly enough, Ford Motor Company was the first company to release this technology and subsequently, they created a patent on it named 'Quickclear'. This meant that other companies couldn't use the heated windscreen technology. More recently Ford has been leasing out the technology to other car companies and it can be seen on Volkswagen, Vauxhall and Range/Land Rovers. Some car manufacturers have created their own version of the heated windscreen technology using a different methodology.
What Is The Advantage In Using Heated Windscreen Technology?
Having a heated windscreen means you don't have to spend money on buying de-icer sprays constantly, which can add up over time especially during the winter months. The heated windscreen technology is fast at melting the ice on your car. Generally, you can expect your windows to be ice-free in around 5 minutes. And all this involves is sitting in the car whilst the heating function is switched on.
Vehicles That Use Heated Windscreen Technology
Ford Motor Company
Land/Range Rover
Jaguar
Volkswagen
Vauxhall
Aston Martin
Skoda
Mini
Nissan
SEAT
Vehicles We Lease That Use Heated Windscreen Technology
Interested In Car Leasing?
Stable Vehicle Contracts are a car leasing company that specialises in Audi and Volkswagen vehicle leasing and contract hire. If you're interested in learning more about car leasing we have a dedicated page which contains lots of frequently asked questions. You can find it by clicking here. If you want to speak to a person regarding leasing, we have a brilliant sales team that you can reach on 0151 728 4711. Alternatively, you can submit a contact form by clicking here and we'll get back to you via email within 24 hours.
Established in 2009, Stable Vehicle Contracts are a UK based premium vehicle leasing company. We are part of a large, privately owned, Volkswagen and Audi dealership group with over 25 sites. Stable Vehicle Contracts has the ability to offer the very best car and commercial vehicle lease deals and thanks to our partners in the trade, we've become leaders in the supply of cars and commercial vehicles through leasing. Give us a call today on 0151 728 4711 or visit our Special Offers page to see what deals we have on.