What Is The Audi Sky Sphere?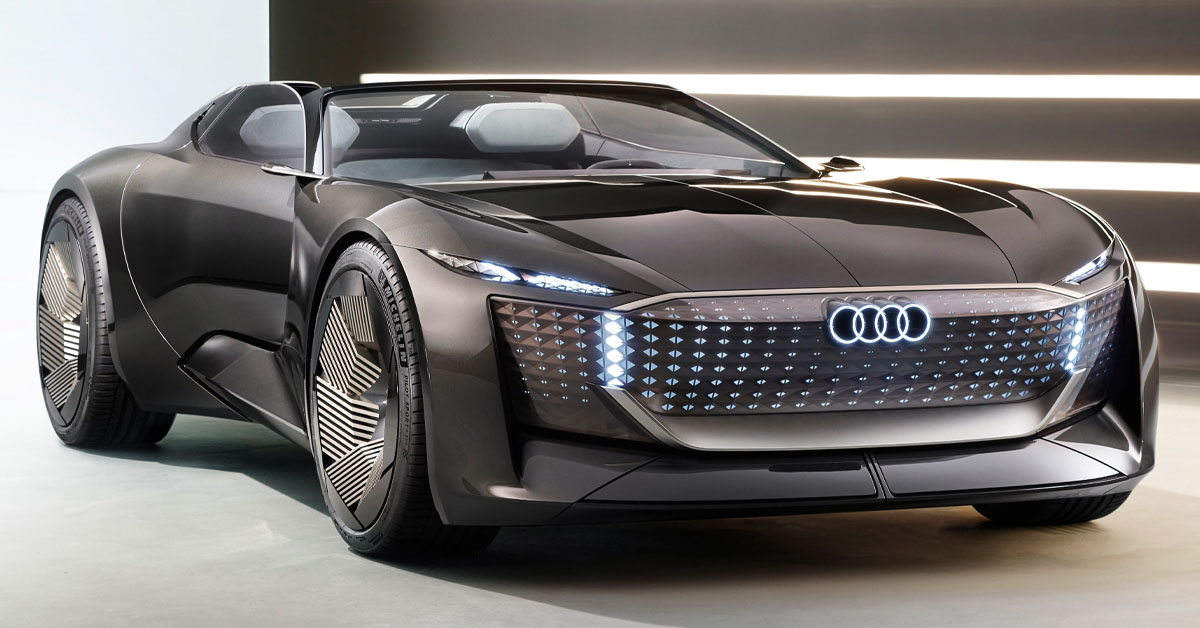 Posted in
Audi
On By
Aaron
The Audi Sky Sphere is a concept all-electric roadster that will feature a highly futuristic design, autonomous driving technology and powerful electric motors.
The Audi Sky Sphere is Audi's latest concept car. It's an all-electric roadster (sports styled) that will feature a futuristic new design, autonomous driving technology, an adjustable wheelbase and powerful electric motors with up to 650bhp.
The current revealed Sky Sphere is apparently one of three concepts that Audi plans to show. The Sky Sphere Concept is just that, a concept that will more than likely change design and specification for the final product. So don't expect this car to ever go into production. But this design concept will serve as inspiration for Audi's future endeavours.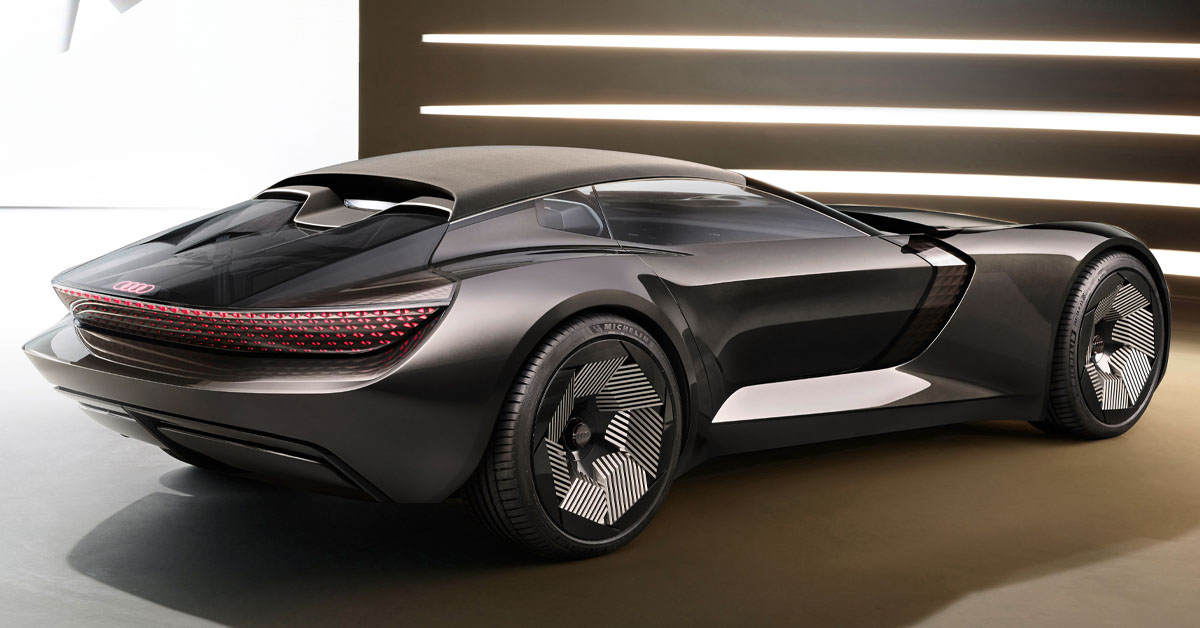 Audi Sky Sphere Concept design
The first Sky Sphere Concept we've been shown looks extremely different from your average day to day car. It looks more like something out of Back to the Future than anything we've seen so far.
It features some sleek, sharp and dramatic swooping curves and lines that really do make it look like a car from the future. It has large 23-inch alloy wheels with a hypnotising angular line pattern and huge wheel arches within which they sit.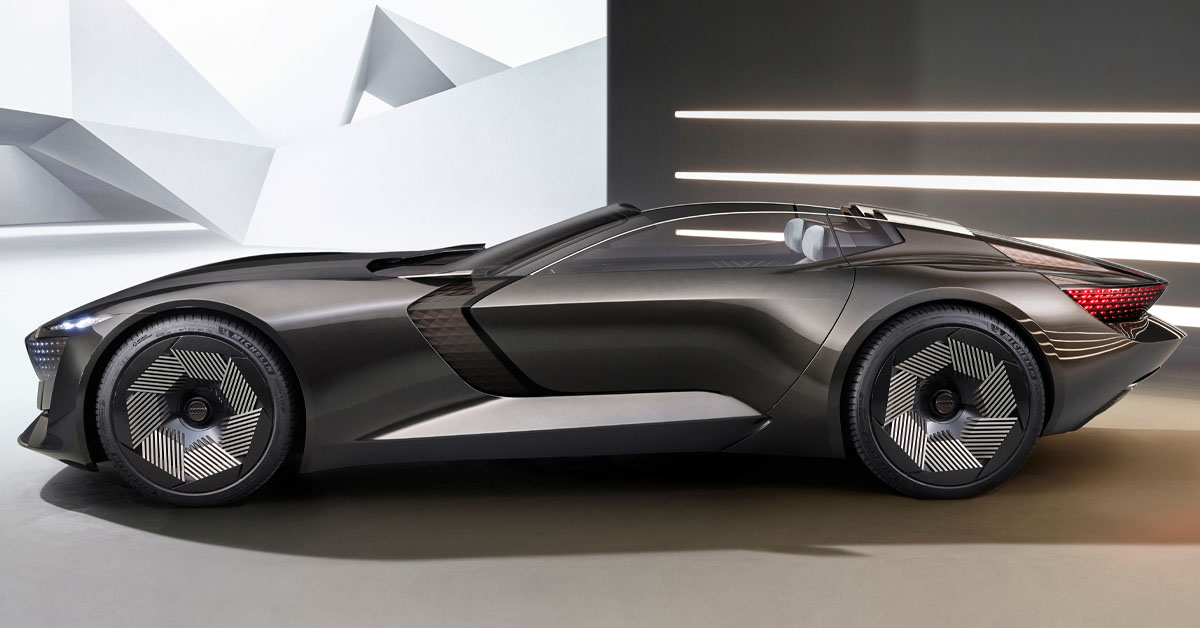 The front end features a massive grille with a huge number of LEDs, which can change colour and pattern if you so choose. You might be wondering why the front has a grille since electric cars don't need to be cooled. But the grille is just for show and serves no cooling purposes.
The back end tapers off into a sharp point, with a section underneath that contains hundreds of LED lights. It'll certainly be easy to see when the Sky Sphere presses the brakes and comes to a stop.
Audi Sky Sphere Concept interior design
On the inside, the Sky Sphere is trying its best to emulate the DMC DeLorean from Back to the Future. It contains several large infotainment screens and special microfibre upholstery that Audi says will be extremely comfortable.
The infotainment systems will contain all the information about your car, weather details, upcoming incidents on the road and will be able to display sports events and movies if you please.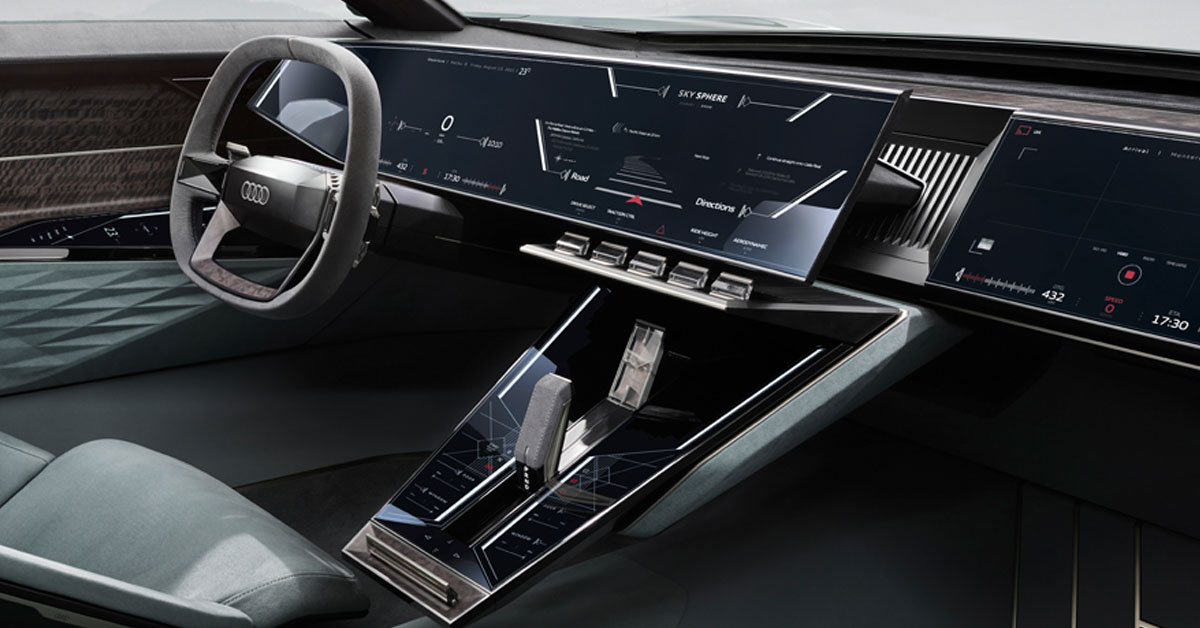 Audi says the interior will be made out of sustainable materials in order to combat the increasing threat of global warming. For example, they will be using a synthetic leather imitation that resembles the real thing. And sections of the interior such as the door panels will use eucalyptus wood, which is far easier to grow and 30% quicker than other trees in the same family.
Audi Sky Sphere Concept performance
So far Audi has told us that the Sky Sphere Concept will be powered by an extremely powerful single electric motor. This motor will drive the rear axle only, giving you the renowned sporty experience of a rear-wheel-drive car.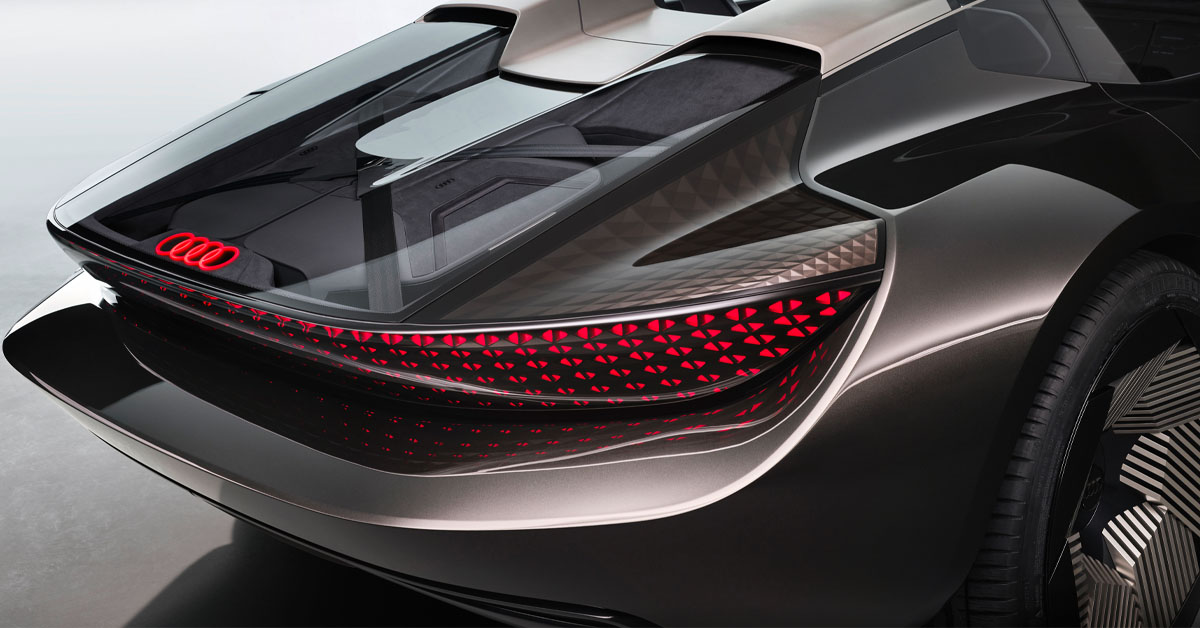 Audi have said that the Sky Sphere Concept will produce around 650bhp and 750Nm of torque. But this will more than likely change for the final version. All of this power is enough to propel the car from 0-60 mph in less than 4 seconds.
Audi Sky Sphere Concept battery design
Unfortunately, Audi has released very little information about the battery size and range of the Sky Sphere Concept. From what we know the car will feature at least 80kWh capacity and should return more than 311 miles on a single charge.
Audi Sky Sphere Concept autonomous driving technology
Autonomous driving technology is an up and coming feature that many manufacturers want to capitalise on. It's believed to be the future of driving. With your vehicle able to take you to your destination whilst you watch a movie, play a game on your phone or simply have a nap.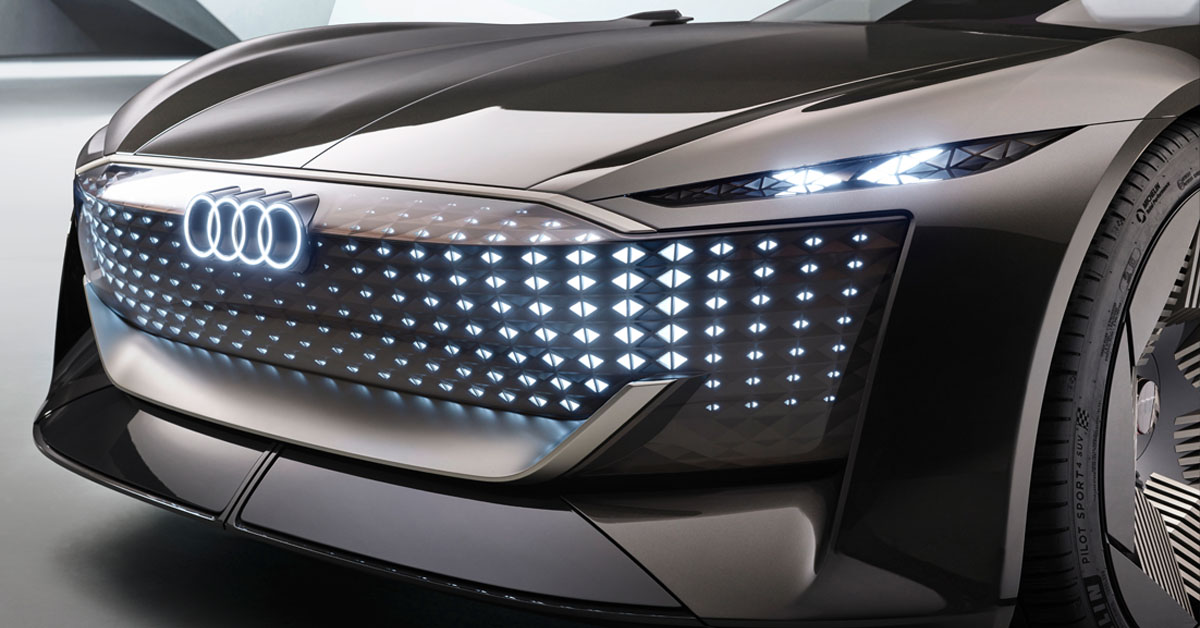 The Sky Sphere Concept will supposedly feature a level 4 autonomous system, which means it'll have the ability to self-drive in a plethora of driving conditions. Level 4 is called 'high automation', with level 5 being the highest which requires zero human interaction. Level 4 will require some form of interaction.
Audi says when the level 4 automation is activated the steering wheel and pedals will fold away to give the driver more space to relax.
Audi Sky Sphere Concept adjustable wheelbase
The Sky Sphere Concert will have a nifty function that allows you to reduce the wheelbase of the car. Now you're probably asking, "What does that mean?". Essentially, it means that the car will become more agile when being driven aggressively and will allow for some more spirited driving. Great for those who want to drive down some sunny B roads on a Sunday morning.
For more information on the Audi Sky Sphere Concept, please visit the Audi Media website. If you're interested in leasing an Audi, please visit our Audi leasing page.
Established in 2009, Stable Vehicle Contracts are a UK based premium vehicle leasing company. We are part of a large, privately owned, Volkswagen and Audi dealership group with over 25 sites. Stable Vehicle Contracts has the ability to offer the very best car and commercial vehicle lease deals and thanks to our partners in the trade, we've become leaders in the supply of cars and commercial vehicles through leasing.
Give us a call today on 0151 728 4711 or visit our Special Offers page to see what deals we have on. Alternatively, signup to our leasing offers newsletter to get our latest deals delivered straight to your inbox.