2020 Volkswagen Tiguan Colours Guide and Prices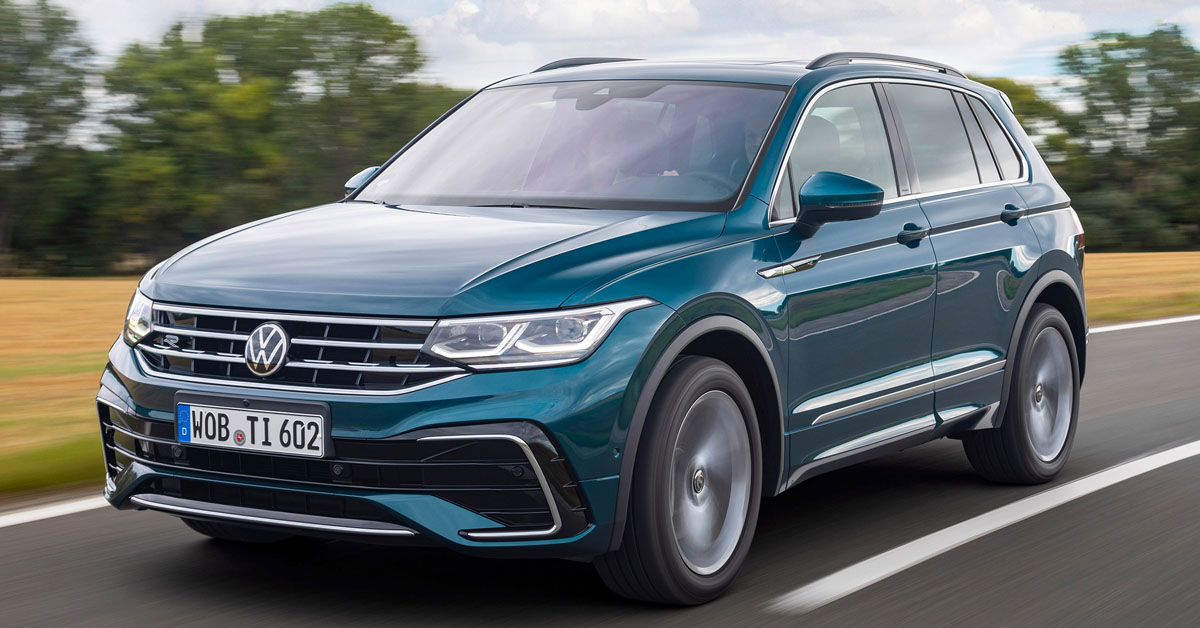 Posted in
Volkswagen
On By
Aaron
The new 2020 Volkswagen Tiguan has a range of solid, metallic and pearl colours available at different prices. Check them out in this handy guide!
2020 saw the Volkswagen Tiguan undergo some major changes, both inside and out. With a new facelift to make the top-selling SUV more attractive, sharper and more in line with the recently released Mk8 Golf's, the Tiguan is bigger and better than ever. On the inside, the second-generation Tiguan has improved too. With all-new and larger infotainment screen with the latest touchscreen Volkswagen software. Updated voice controls, new steering wheel with haptic feedback and touch-sensitive buttons and a behind-the-wheel 10-inch digital cockpit. The Tiguan is a tried and tested SUV that is one of the UK's most popular cars.
The Tiguan was our most sold car in 2019 and one of the more common questions our sales team are asked is "What colours does the Volkswagen Tiguan come in?". So we've prepared this guide to help you see what colours are available for the 2020 Volkswagen Tiguan and how much they cost. For reference, we've used a 2020 Tiguan R-Line to show you how the colours look.
It will come in the following solid, metallic and pearl colours:
Pure White Solid
Deep Black Pearl
Dolphin Grey Metallic
Nightshade Blue Metallic
Reflex Silver Metallic
Oryx White Mother-of-Pearl
2020 Volkswagen Tiguan Colours and Pricing
Pure White / Solid - £0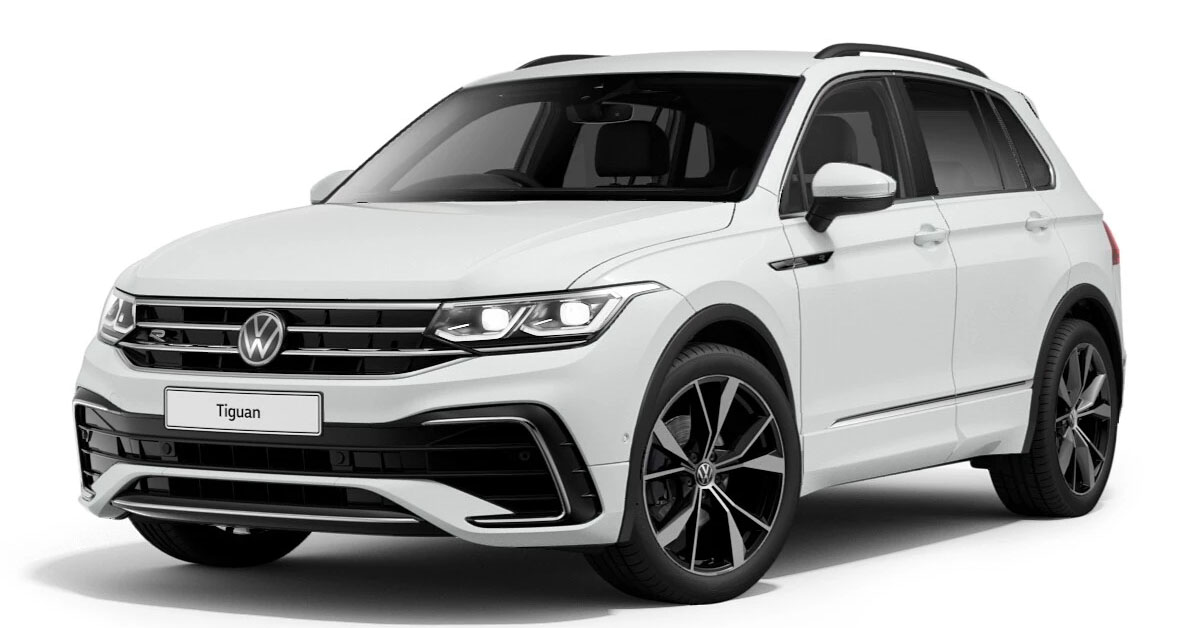 Pure White Solid is the basic free option for the 2020 VW Tiguan and the only free colour available. What makes Pure White a good choice for the Tiguan is that it really stands out well with the black grilles of the front bumper and chrome surrounds. It also makes the Tiguan easy to spot in both day and night, which is always a good thing. Pure White is a basic free option and costs £0.
Deep Black / Pearl - £625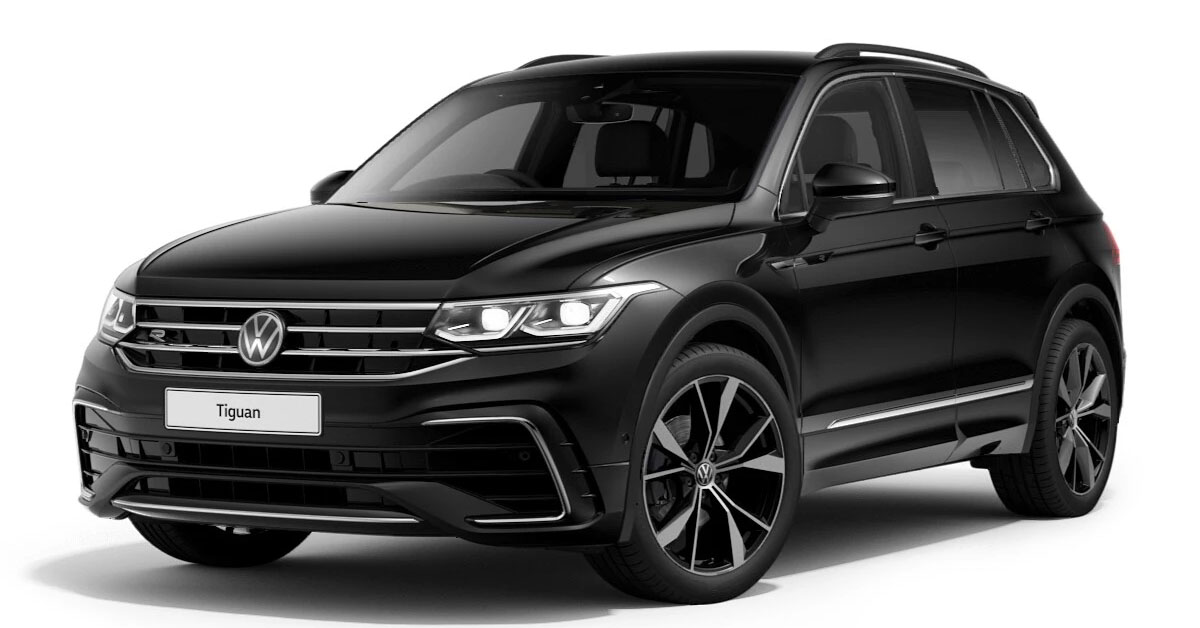 Deep Black Pearl is a premium pearlescent paint and one of the best colours if you're after that 'blacked out' style. Throw a pair of optional black alloys on there, some tinted windows (within legal parameters!) and you have the ultimate stealth Tiguan. Deep Black Pearl is a premium paint priced at £625.
Dolphin Grey / Metallic - £625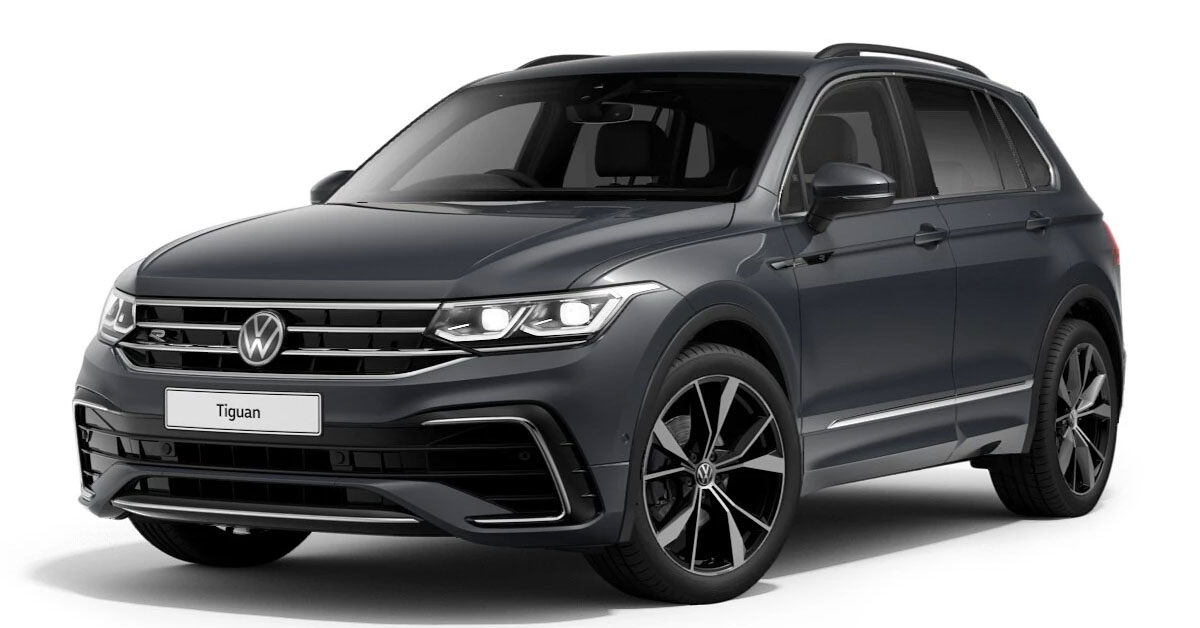 Dolphin Grey Metallic is a darker but reflective grey that seriously suits the Tiguan. If you're after something that stands out whilst looking professional and classy then Dolphin Grey is perfect. This premium metallic paint costs £625.
Nightshade Blue / Metallic - £625
Nightshade Blue Metallic is a subtle tint of dark blue that compliments the Tiguan very well. It looks fantastic when paired with the black grilles and chrome-topped surroundings of the Tiguans front end. Nightshade Blue is the option for those after that blue tint without going too far into 'over the top' territory. This is a premium paint that will cost £625.
Reflex Silver / Metallic - £625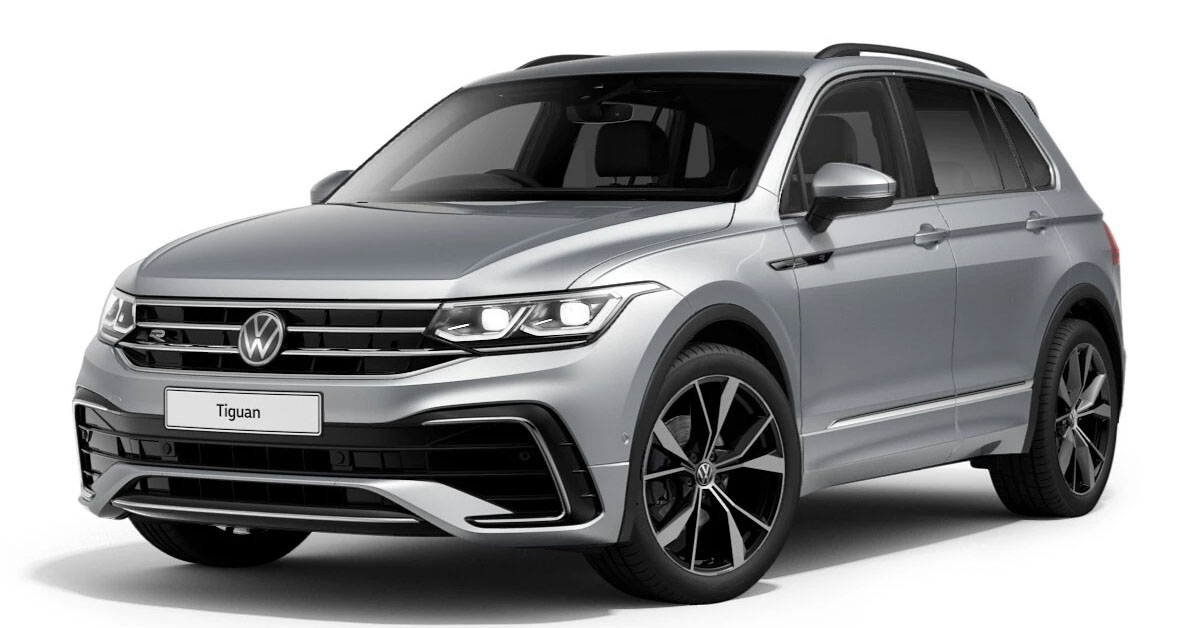 Reflex Silver Metallic is a flashy silver that looks great on the Tiguan. It highlights the sharp shape of the cars robust front end, whilst maintaining the sleek curves along the side. The colours blend in extremely well from dark and lighter hues which really shine during low light conditions, such as under a lamp at night time. Reflex Silver is a premium metallic paint that costs £625.
Oryx White Mother / Pearl - £1,040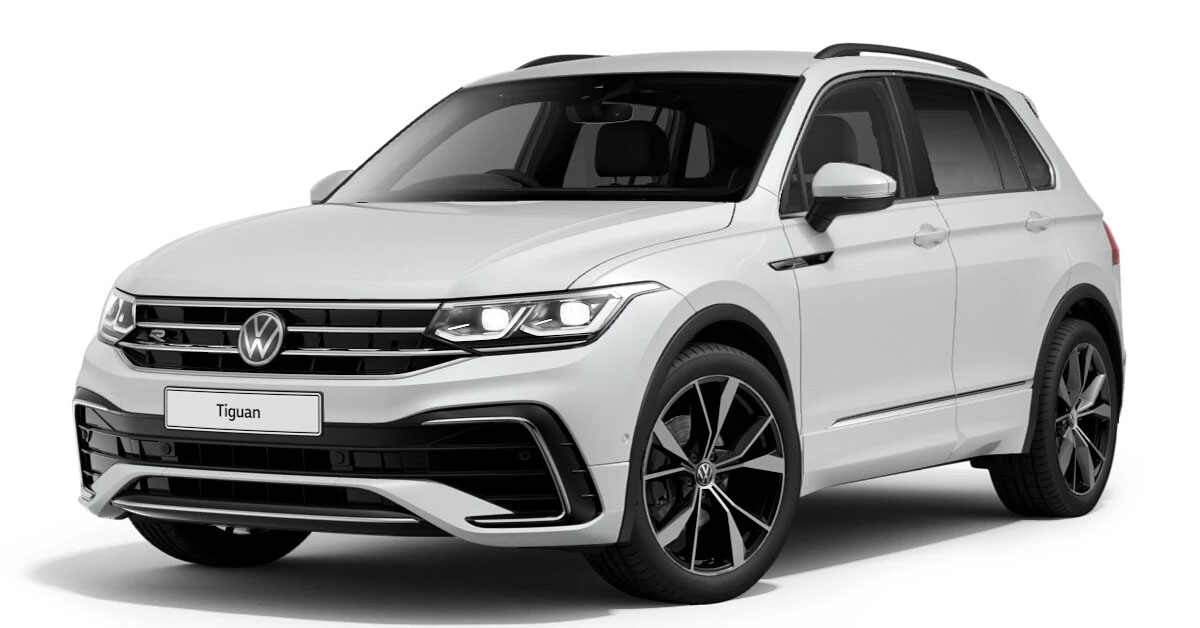 Oryx White Mother-of-Pearl is the Tiguan's most expensive premium pearlescent paint. If you're after that extra special colour, this colour is it. It's the priciest on the list but for good reason. Oryx White Mother Pearl uses special reflective ceramic particles instead of your basic metallic, these make the Tiguan shine brightly when the sun is shining, which really makes it worth the price. Oryx White Mother-of-Pearl will set you back a pricey £1,040.
Interested in leasing the latest 2020 Volkswagen Tiguan?
If you're interested in getting this car at an affordable price per month, why not try out leasing? Stable Vehicle Contracts has been leasing Volkswagen cars since 2009 and we're one of the UK's leading car leasing companies. We've sold thousands of Tiguans to happy customers and many return to lease a new car every two, three and four years. Check out our Volkswagen Tiguan and Volkswagen Tiguan Allspace pages if you want to learn more, or read our Reviews page to see our verified customers experience of using us.
You can reach us on 0151 728 4711, alternatively, visit our Contact page and submit a form and we'll aim to respond to you within 24 hours. Otherwise, check out our Special Offers page to see what deals we have on currently!
Established in 2009, Stable Vehicle Contracts are a UK based premium vehicle leasing company. We are part of a large, privately owned, Volkswagen and Audi dealership group with over 25 sites. Stable Vehicle Contracts has the ability to offer the very best car and commercial vehicle lease deals and thanks to our partners in the trade, we've become leaders in the supply of cars and commercial vehicles through leasing. Give us a call today on 0151 728 4711 or visit our Special Offers page to see what deals we have on.