Cars Similar To Audi A1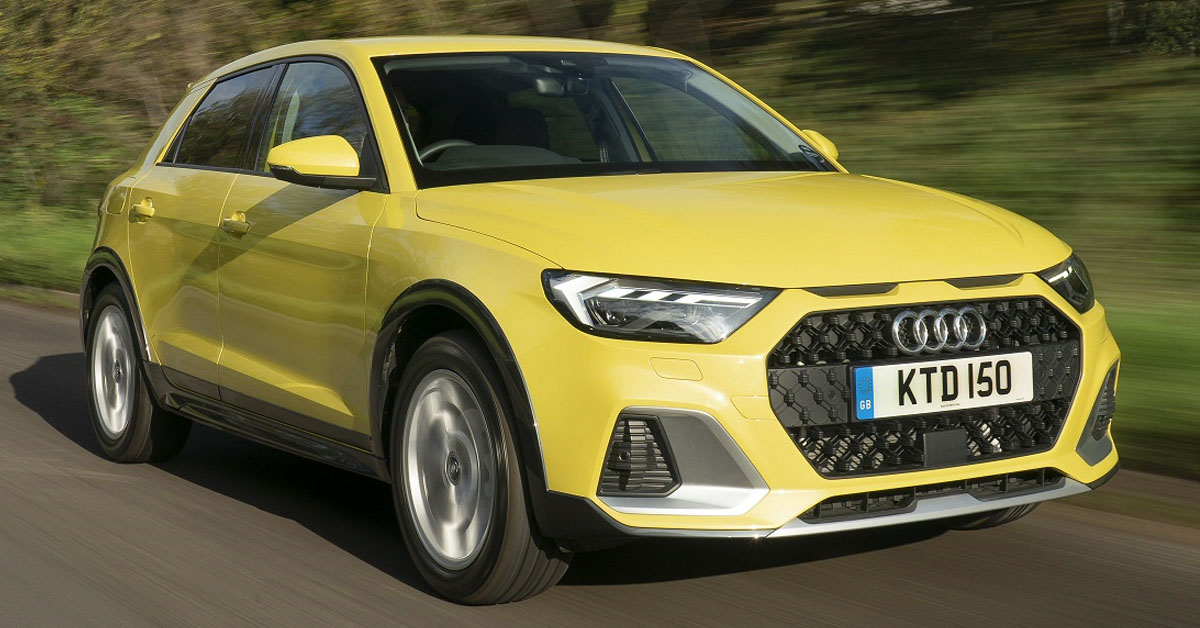 Posted in
Tips
On By
Aaron
The Audi A1 is a premium small car, but if you're after an alternative supermini, check out our top 5 cars similar to the Audi A1 list.
The Audi A1 is a premium hatchback (or supermini) that is an excellent choice if you're after a high-quality car. But being a premium car, the Audi A1 is more expensive than its rivals and may not always be the best value for money, if you're after a small car or are on a budget. In this article, we go through the best cars similar to Audi A1 that can be bought on a budget.
1. Volkswagen Polo
2. Ford Fiesta
3. DS DS3
4. Skoda Fabia
5. Mini Hatchback
Volkswagen Polo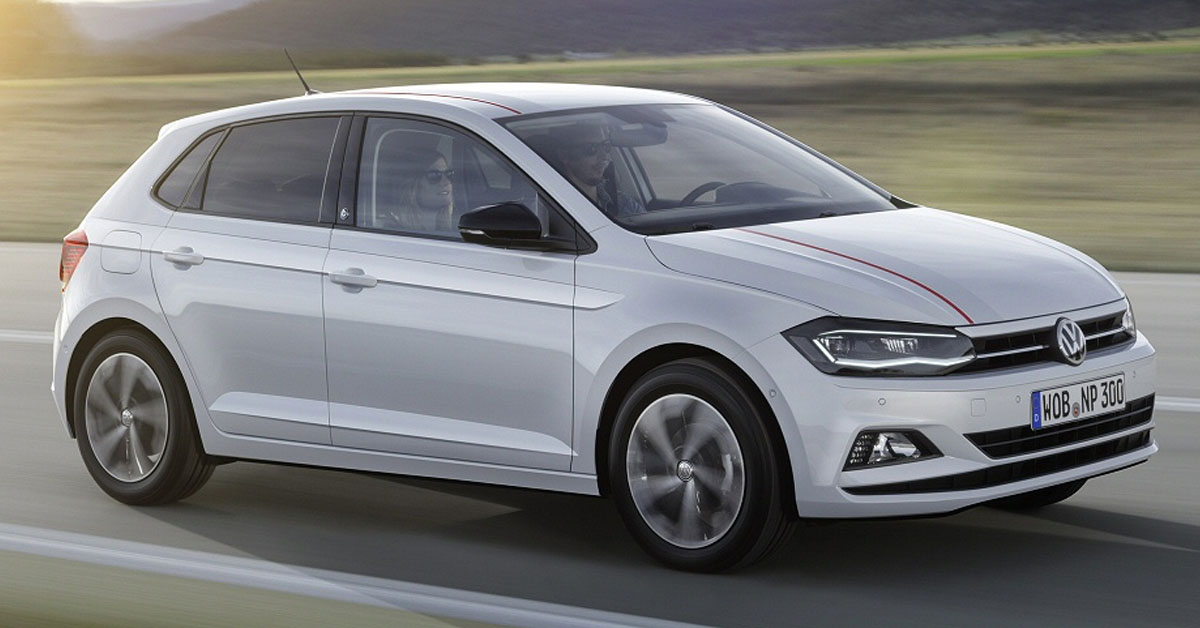 The Volkswagen Polo is one of the most popular superminis on the road. It recently came 10th on the top 10 UK vehicles sold in 2021. As Volkswagen own Audi, they have made the same excellent design decisions when it comes to the Polo. The interior is very well built and whilst not as premium as the A1, it still oozes refinement.
It has a great selection of petrol and diesel engines. The 1.0 TSI petrol is an excellent urban runner and offers excellent fuel economy. Whilst the 1.6 TDI diesel can achieve up to 60mpg if you drive on motorways daily.
The German-built Polo has a host of modern features inside, with even the basic Match model coming with parking sensors, air conditioning, lumbar support, Millie cloth upholstery and a radar-controlled distance monitor.
Visit our Volkswagen Polo leasing page if you're interested in seeing our current deals.
Ford Fiesta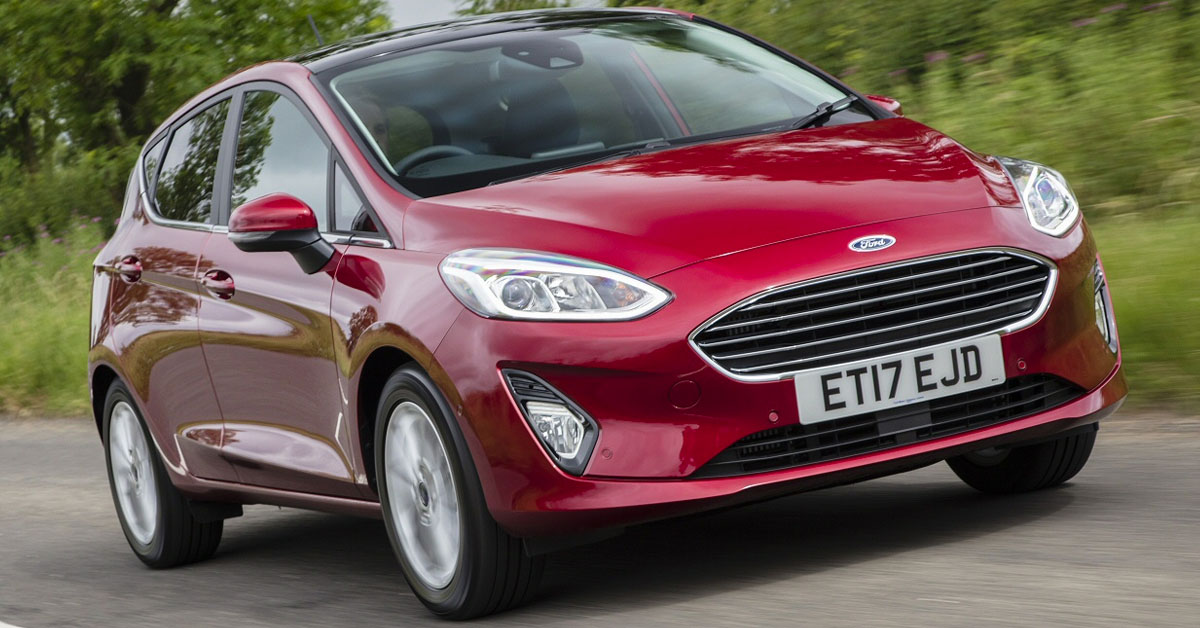 The Ford Fiesta is a top seller in the UK and one of the most sold cars of all time across the world. It recently came 2nd on the top 10 UK vehicles sold in 2021. It's an extremely versatile supermini and is fantastic to drive. The most recent facelift makes the Fiesta feel like a grown-up car and something that even older people can enjoy.
The Fiesta features the award-winning 1.0-litre EcoBoost three-cylinder turbo engine, which comes in various power outputs of 80, 100 and 120bhp. We think the 100bhp engine is the most balanced and can get you up to 50mpg if driven across a mix of town and motorway journeys. The diesel engines are exceptional too with high mpg figures to keep fuel-conscious users happy.
On the interior, you may have to get used to the lower quality cabin compared to the A1, as Ford is far from a 'premium' brand like Audi or BMW. However, we think the build quality is fine for what you pay for and don't detach from the driving experience.
The standard Fiesta models come with a few basic features. But extras like cruise control or climate control is hidden behind the higher-cost models. However, the higher cost models won't break the bank thankfully.
Visit our Ford Fiesta leasing page if you're interested in seeing our current deals.
DS DS3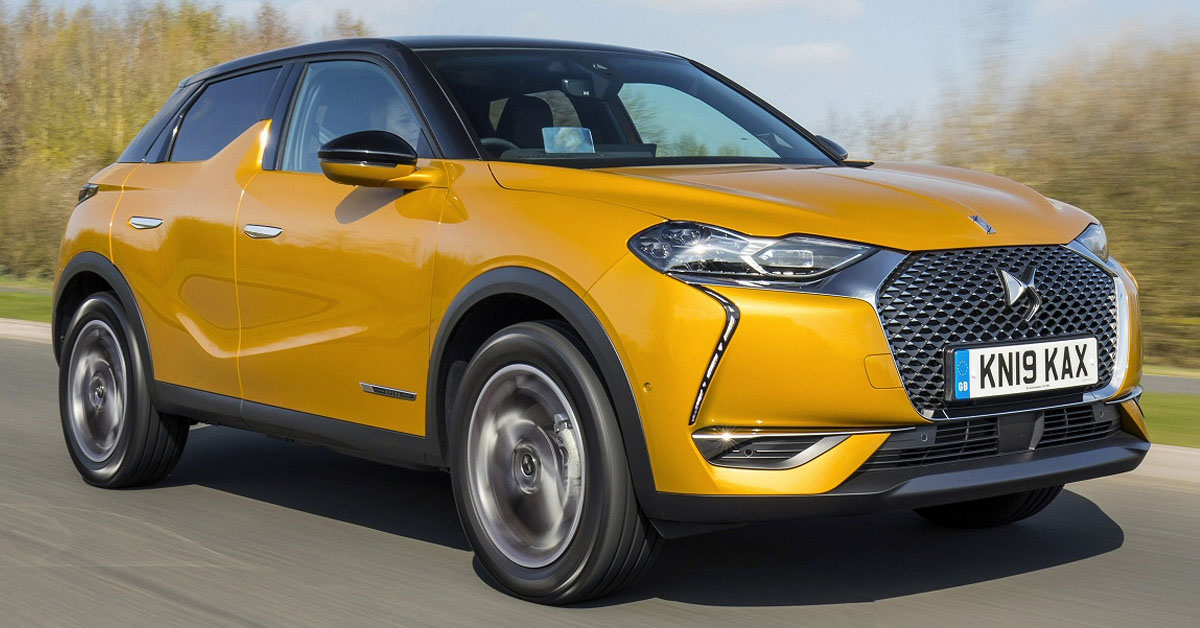 The DS DS3 is a bit more upmarket compared to the Fiesta, so it may be up your street as a similar car to the Audi A1. Although it doesn't reach the A1's premium feeling, it's an extremely competent car and able to tackle everything you throw at it and more. It's a unique looking French car with excellent features.
The DS3 comes in a range of peaky engines with hybrid options. A 1.2-litre is the main bread and butter. And you can opt for a 1.2-litre hybrid with a 100kW 50kWh battery which gives excellent mpg figures, as well as more horsepower.
The DS3 Prestige model comes with rear parking sensors, cruise control, a 7" touchscreen and voice recognition software as standard. This is a huge amount of technology at an affordable price. You can opt for the cheapest Elegance model but you lose cruise control and a few other features.
Visit our DS DS3 leasing page if you're interested in seeing our current deals.
Skoda Fabia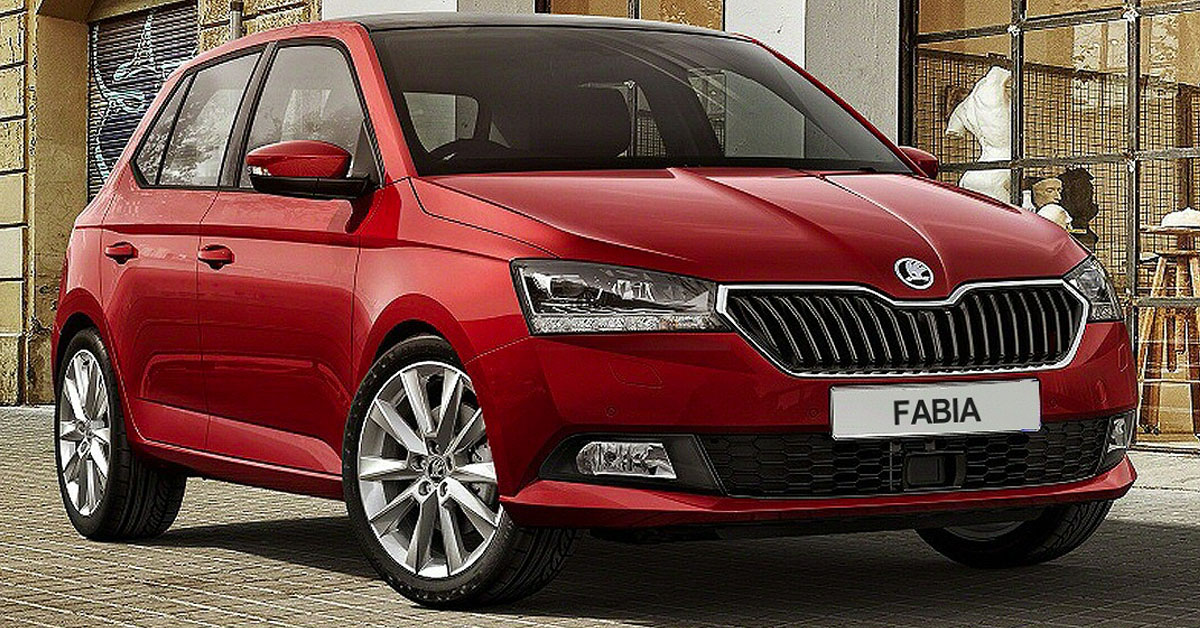 The Skoda Fabia is a budget-friendly supermini. It's a capable and reliable car that puts form over function, which helps the Fabia to be an excellent choice for those on a budget.
It's practical, versatile and fun to drive. The Fabia comes in a range of models with varying onboard features and technology to suit the user. The basic SE model is the cheapest and comes with a peppy 1.0-litre 95bhp engine that is more than enough for the car's weight and size. It comes with rear parking sensors and air conditioning as standard.
The most feature-packed Fabia is the SE L 1-0-litre model which comes with parking sensors, cruise control, an auto-dimming rearview mirror and a two-spoke leather multifunction steering wheel.
Visit our Skoda Fabia leasing page if you're interested in seeing our current deals.
MINI Hatchback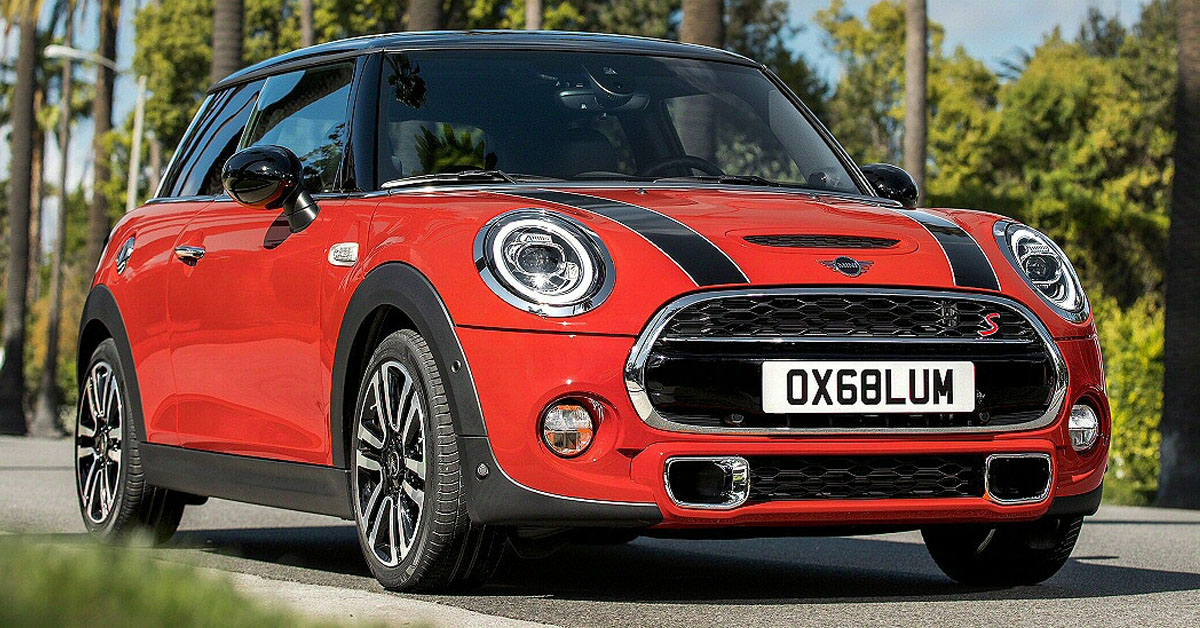 We've left the MINI Hatchback until last, as it's a niche car that appeals to many, but at the same time doesn't appeal to some due to its design. However, the MINI Hatchback is an exceptional car that represents immense value for money.
One thing the MINI Hatchback excels at is handling and driving experience. Many have reviewed the car as being excellent when it comes to driver response, with sharp handling and an affinity for being driven hard.
There are a lot of MINI Hatchback models to choose from so it can be confusing initially. But the 1.5-litre petrol One Classic model is the most popular. The Cooper S model has a powerful 2.0-litre that comes with 178bhp and a 0-62 mph time of 6.7 seconds.
The MINI Hatchback basic One Classic model isn't super generous when it comes to features. With features such as cruise control, MINI driving modes, privacy glass and heated windscreen hidden behind more expensive models. But it's worth it if you opt for them.
Visit our MINI Hatchback leasing page if you're interested in seeing our current deals.
Honourable mentions:
Fiat 500
SEAT Ibiza
Honda Jazz
Peugeot 108
Volkswagen Up
SEAT Mii
Citroen C1
Hyundai i10
Kia Picanto
Dacia Sandero
Established in 2009, Stable Vehicle Contracts are a UK based premium vehicle leasing company. We are part of a large, privately owned, Volkswagen and Audi dealership group with over 25 sites. Stable Vehicle Contracts has the ability to offer the very best car and commercial vehicle lease deals and thanks to our partners in the trade, we've become leaders in the supply of cars and commercial vehicles through leasing.
Give us a call today on 0151 728 4711 or visit our Special Offers page to see what deals we have on. Alternatively, signup to our leasing offers newsletter to get our latest deals delivered straight to your inbox.