Mercedes-Benz EQS Revealed | Price, Specs & Release Date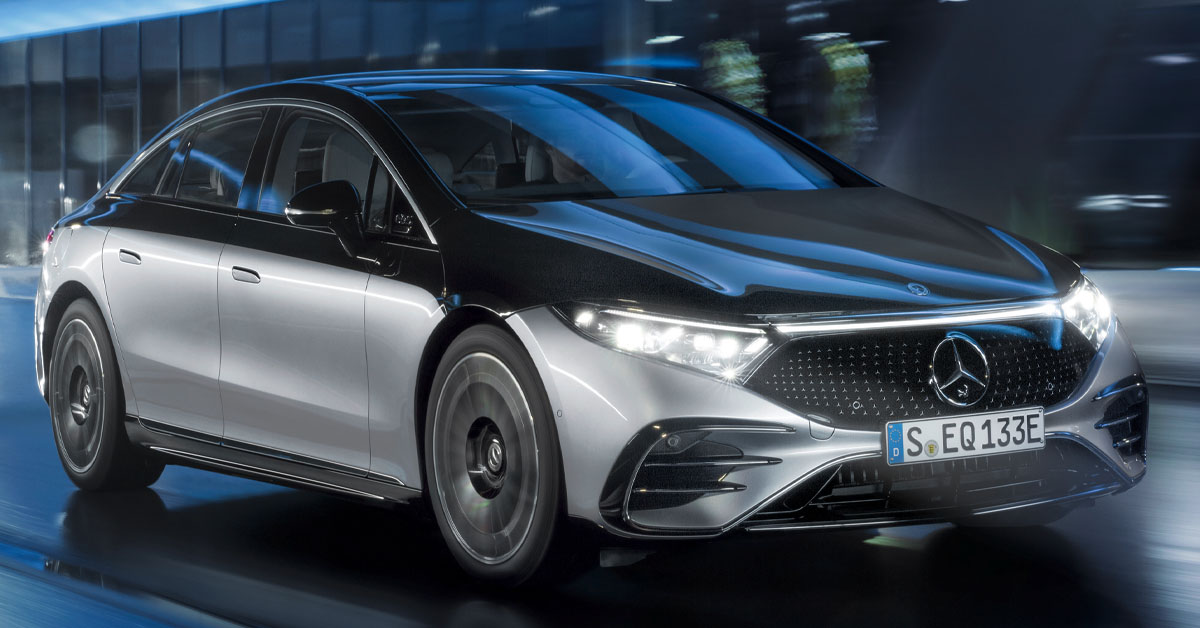 Posted in
Car News
On By
Aaron
Mercedes-Benz have finally revealed the luxury all electric vehicle, the Mercedes-Benz EQS. Featuring a huge battery, powerful motors and a large range.
All electric luxury saloon alternative to the S Class
Features the world's first 'Hyperscreen' technology
Features a 107.8kWh battery pack
Smaller 90kWh battery pack to be released later on
Single rear-wheel-drive motor provides 329bhp
Dual-motor all-wheel-drive offers 516bhp
Around 478-mile range available on a 100% charge
Up to 200kW charging capacity available
AMG version to be released later on
AMG version will offer around 751bhp
Prices expected to start at around £90,000
On sale date expected to be late Summer 2021
Delivery date expected to be the end of the year 2021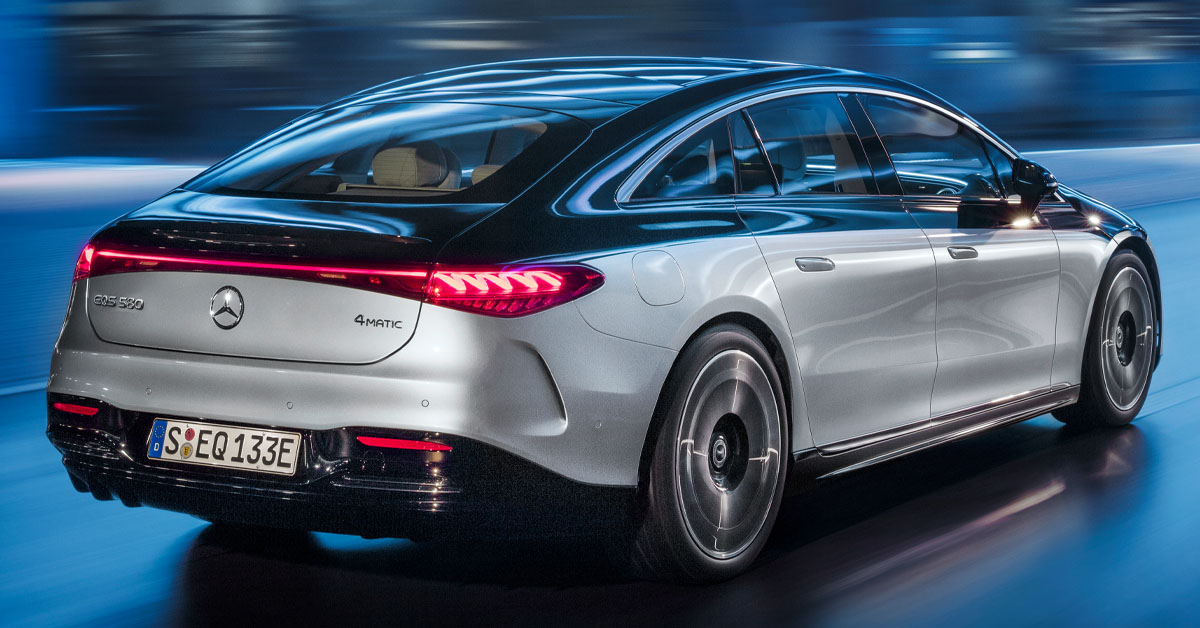 All electric Mercedes-Benz EQS revealed
Hot on the trail of the Audi e-tron GT, RS e-tron GT, Porsche Taycan, Polestar 1 and Tesla Model S is the Mercedes-Benz EQS, a luxury electric vehicle (EV). It's not Mercedes first foray into the EV market as Mercedes had already produced the EQC SUV, but it is Mercedes first EV built from the ground up.
The Mercedes EQS offers new sleek styling, two large battery packs, two motors to choose from and a hefty amount of insane technology inside. It features the first 'Hyperscreen', which is a giant piece of glass that sits across the dashboard, with 3 individual infotainment screens taking up the left, centre and right sections.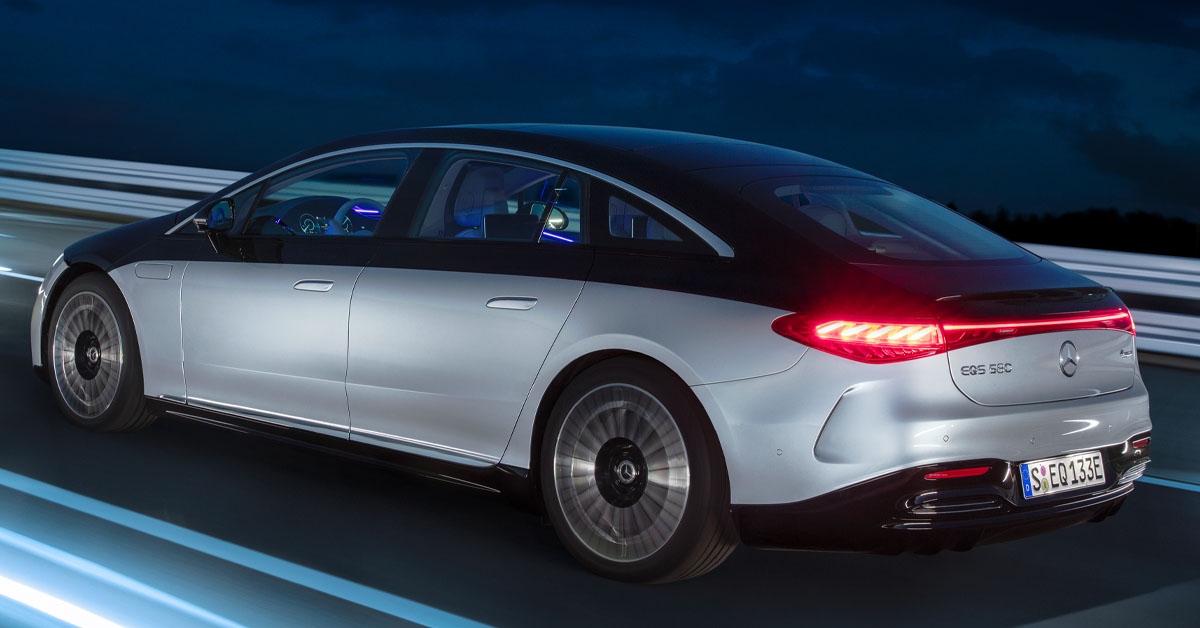 The EQS will be available in two trims levels on release. A rear-wheel-drive model known as the EQS 450+ and a dual-motor version that will be called the 580 4Matic.
The batteries
The Mercedes EQS comes with a 107.8kWh battery pack and will offer a smaller and less expensive 90kWh battery pack further down the line. The 107.8kWh battery will offer up to 478 miles of range and will feature a 200kW charging capacity. That means you'll charge your EQS from 10% to 80% in just 30 minutes at a public rapid charger.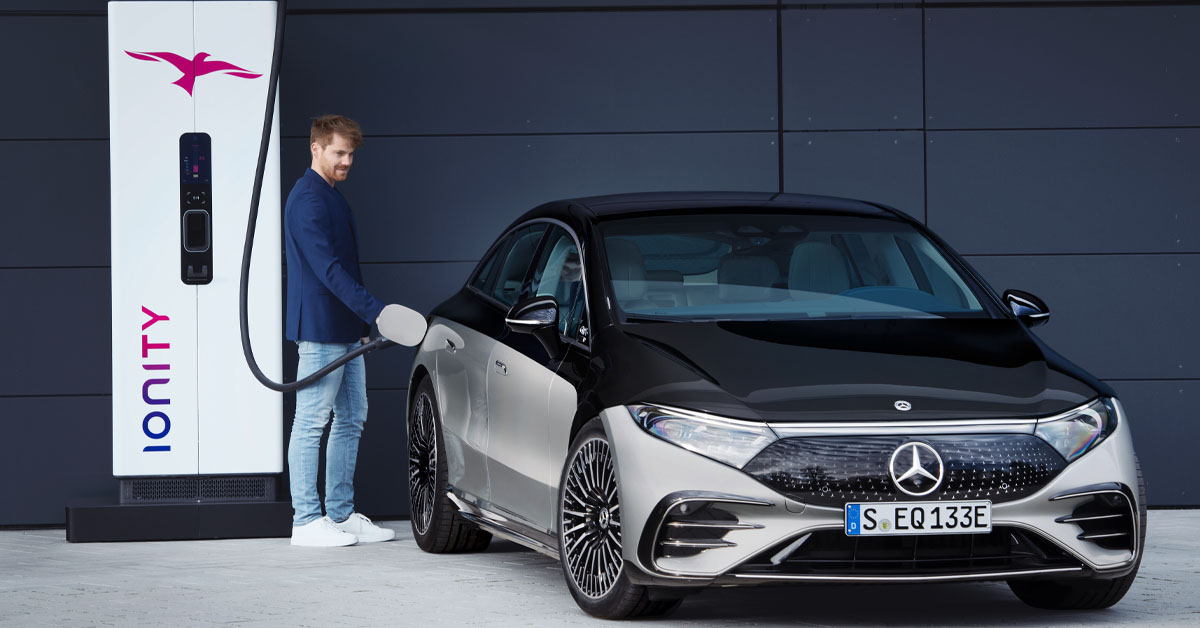 The motors
The EQS 450+ will feature the rear-wheel-drive 329bhp motor that offers 419lb ft of torque. This is good enough to propel the 450+ to 62mph in just 6.2 seconds. Whilst the 580 4Matic dual-motor all-wheel-drive features an astounding 516bhp, 631lb ft of torque and a 0-62mph figure of 4.3 seconds. The eventual AMG version of the EQS will offer around 751bhp of electric power.
The interior
Of course, being a premium Mercedes the EQS will feature an extremely upmarket interior. With the highest quality materials and fixings dotted around to make the EQS feel insanely comfortable to sit in. It is an alternative to the S Class after all which was already featuring the highest luxuries possible in a car.
The world's first 1.4-metre long scratch-resistant 'Hyperscreen' will be available as an optional. The Hyperscreen features a 12.3-inch instrument cluster, a 17.7-inch centre screen and a 12.3-inch passenger screen. The whole thing sits on a single glass panel and looks ridiculously futuristic.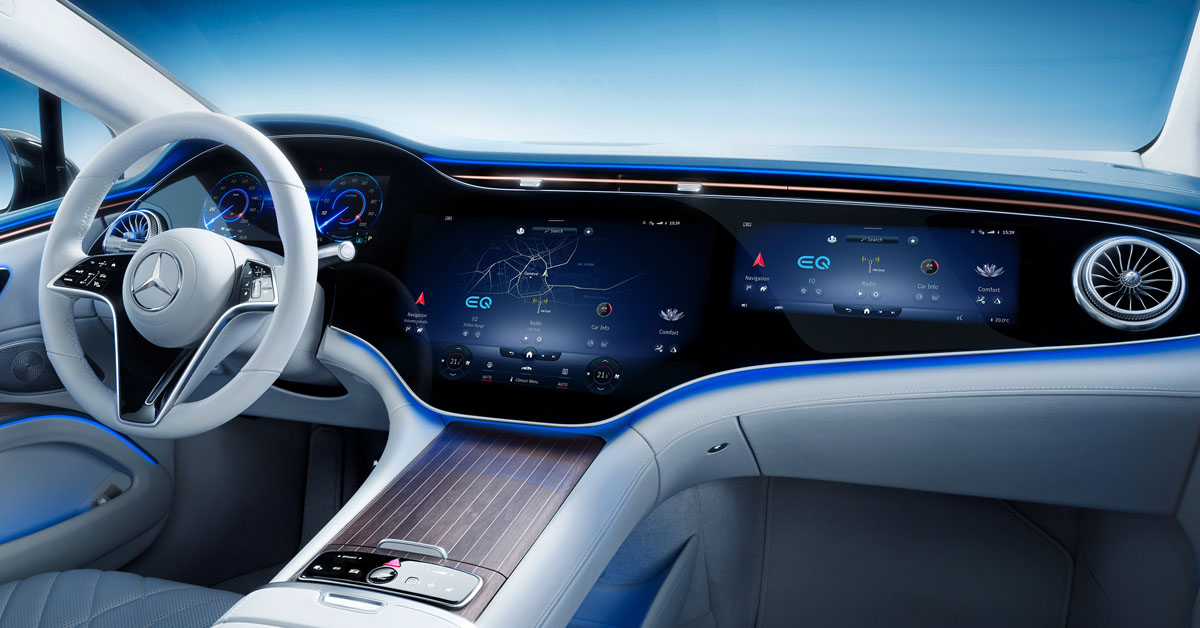 Mercedes have said the Hyperscreen features a specialised coating that makes it easy to clean and minimises fingerprints and other things that will dirty it. It uses an 8 core CPU onboard computer and comes with 24GB of RAM. That's more than your laptop, PC and mobile phone! The EQS has some seriously impressive technology and will come with facial recognition technology that is able to suggest music, movies and other functions based on the user's past history sitting in the car.
If you decide not to opt for the Hyperscreen technology, you'll more than likely get a classic S Class dashboard featuring a large central infotainment display and a digital instrument cluster, but it won't be sitting on a giant piece of glass.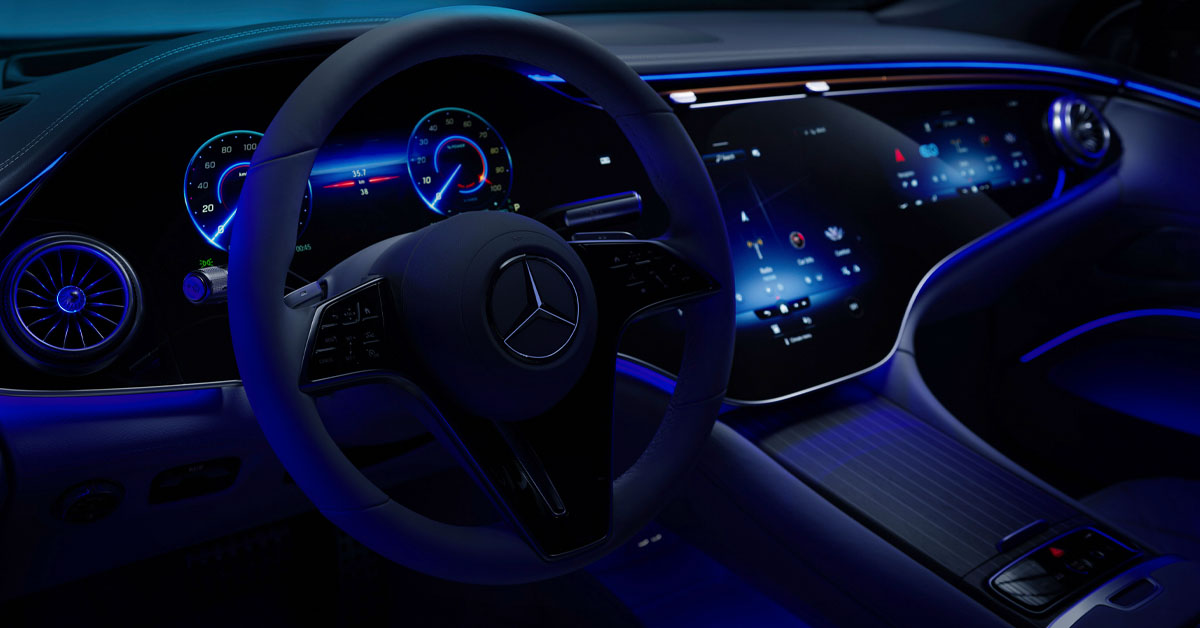 Mercedes-Benz EQS prices
So far Mercedes haven't let the cat out of the bag on what the EQS will cost. But if we have to take a wild guess you'll be looking at around £90,000+ for the EQS 450+ and around £100,000 for the EQS 580 4Matic. The future AMG version will boost that figure to around £120,000+ thanks to the extra horsepower it will feature.
Mercedes-Benz EQS release date
Just like the pricing, there is no set in stone date for when the EQS will be released, however, Mercedes have said that the car will be available to order in late Summer 2021 and deliveries will take place at the end of the year also in 2021.
All data taken from the Mercedes-Benz media site
Established in 2009, Stable Vehicle Contracts are a UK based premium vehicle leasing company. We are part of a large, privately owned, Volkswagen and Audi dealership group with over 25 sites. Stable Vehicle Contracts has the ability to offer the very best car and commercial vehicle lease deals and thanks to our partners in the trade, we've become leaders in the supply of cars and commercial vehicles through leasing. Give us a call today on 0151 728 4711 or visit our Special Offers page to see what deals we have on.