New 2021 SEAT Arona Is Available To Order From Today!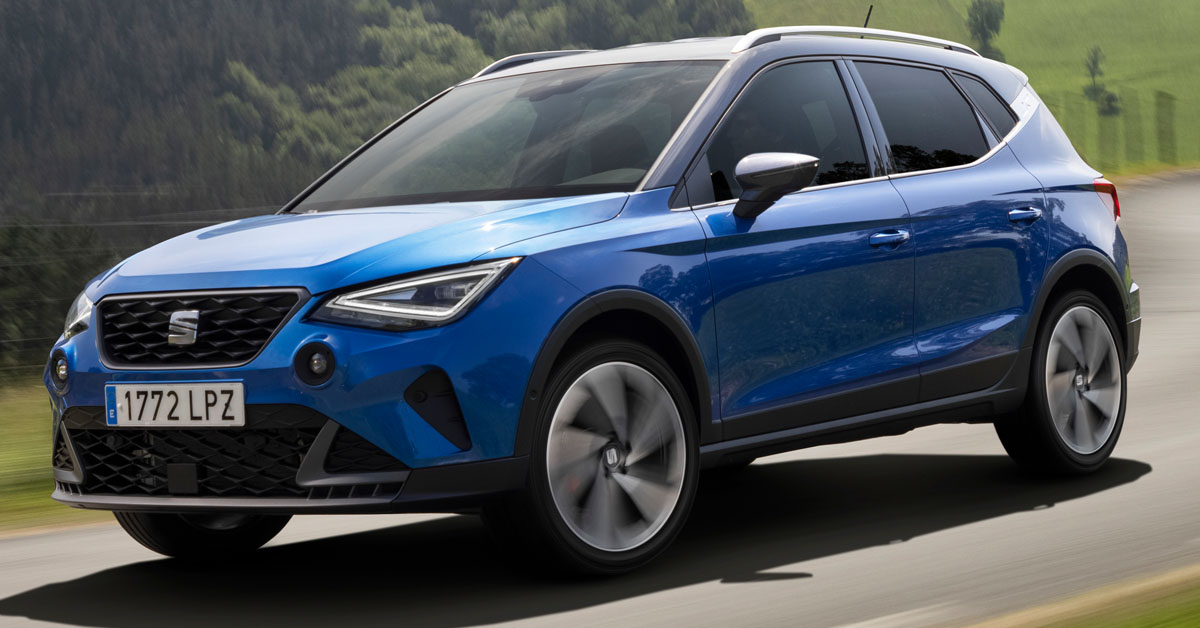 Posted in
Car News
On By
Nina Grant
SEAT has released the prices for the highly anticipated new 2021 SEAT Arona. It will be available to order in the UK from today.
SEAT releases the prices and the technical data for the highly anticipated 2021 SEAT Arona. It will be available to order in the UK from today. It was designed, developed and built at SEAT's facilities in Martorell, Barcelona.
The new Arona will be available in six different trim levels; the SE, the SE technology, the FR, the FR Sport, the XPERIENCE and the XPERIENCE Lux. Allowing customers to match their desired trim level to the power output that suits them best.
Prices for the new Arona will start at £19,260 OTR. With a 4 or a 5-year warranty available.
The President of SEAT and CUPRA, Wayne Griffiths states that, "The SEAT Arona has a clear success rate, being the second most sold SEAT model last year. The new pricing and updated specifications only add to the vehicles' incredible attributes, that offer a refreshed design at exceptional value for money".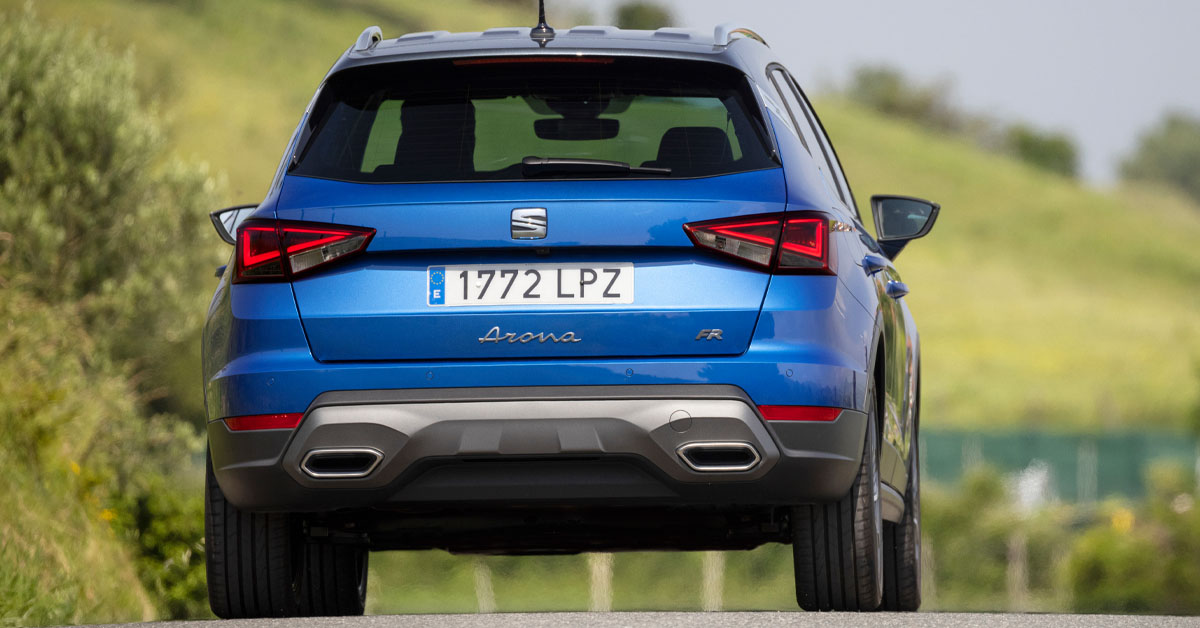 The facelift has seen a number of new design features. The interior and the exterior has had changes made to them to give the latest generation a sharper, sleeker look.
The subtle exterior refinements complement the model's rugged appearance. The has car received three new alloy wheel designs two 17-inch and one 18-inch, ECO LED exterior lighting as standard, a stylish, two-tone chrome SEAT logo with the Arona model name in embossed, handwritten lettering, a new grille patterning, a Reflex Silver bumper, foglight design changes, and a new spoiler and a diffuser.
The new number of additions to the new Arona colour palette includes a Sapphire Blue, an Asphalt Blue, and a Dark Camouflage. There were even three roof colour options added those being Midnight Black, Magnetic Tech and new Candy White.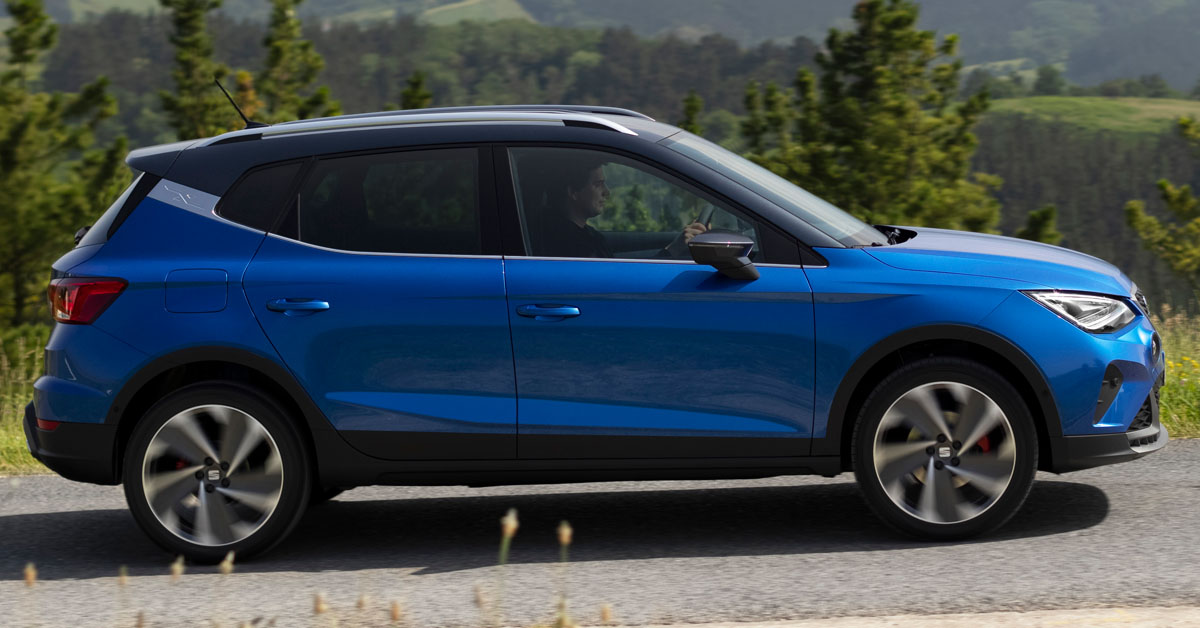 The interiors have also been updated with the Arona featuring SEAT's renowned Beats audio system as an option, and a 9.2-inch navigation screen available on SE Technology trim and above. The SE trim comprises an 8.25-inch Touchscreen display.
There will also be high-resolution Digital Cockpit features in the Arona on FR Sport and XPERIENCE Lux.
The new Arona has newly designed air vents that have surround LED lighting, which will be available in a range of colours depending on the trim selected. Including a daring Red for FR/FR Sport and Aran Green for XPERIENCE/XPERIENCE Lux.
As it will always be a priority with new SEAT vehicles, the connectivity takes pride of place. Therefore, the Arona features has the SEAT Connect system and integrated wireless Full Link smartphone functionality. Ensuring that you, the driver never feels digitally disconnected.
So make sure to keep your eye out for this new SEAT Arona. You don't want to miss out.
Established in 2009, Stable Vehicle Contracts are a UK based premium vehicle leasing company. We are part of a large, privately owned, Volkswagen and Audi dealership group with over 25 sites. Stable Vehicle Contracts has the ability to offer the very best car and commercial vehicle lease deals and thanks to our partners in the trade, we've become leaders in the supply of cars and commercial vehicles through leasing.
Give us a call today on 0151 728 4711 or visit our Special Offers page to see what deals we have on. Alternatively, signup to our leasing offers newsletter to get our latest deals delivered straight to your inbox.