New 2022 BMW 3 Series Revealed | Price & Specs Confirmed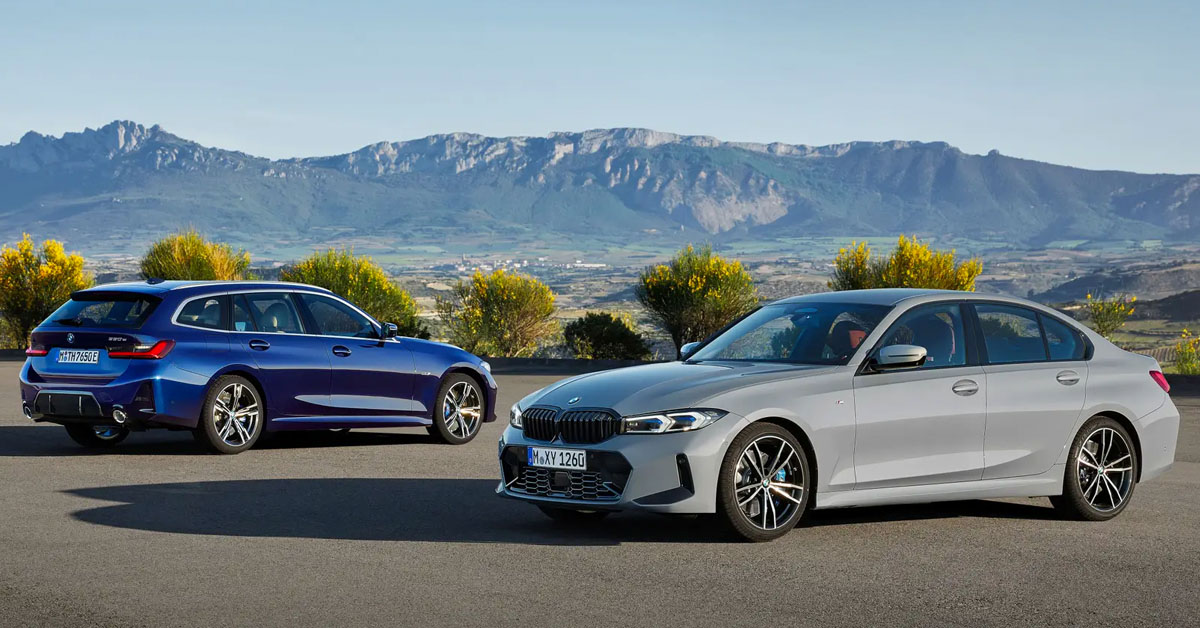 Posted in
Car News
On By
Aaron
BMW have updated the now-legendary status 3 Series to look a bit more modern for the latest 2022 model year. The saloon and touring have both been updated.
New BMW 3 Series revised for 2022 model year update
Both the Saloon and Touring (estate) models updated
Exterior changes including redesigned bumpers and aprons
Interior changes including updated safety tech and curved screen
Updated engine range including plug-in hybrid
Available to order now and priced from £36,670
New 2022 BMW 3 Series revealed
BMW have updated their best selling 3 Series model for 2022. With over 16 million 3 and 4 Series cars sold, these two cars represent the core of BMWs brand. The exterior changes are fairly subtle, with most of the big changes taking place within the interior, however, the changes are all but positive for BMWs most popular car.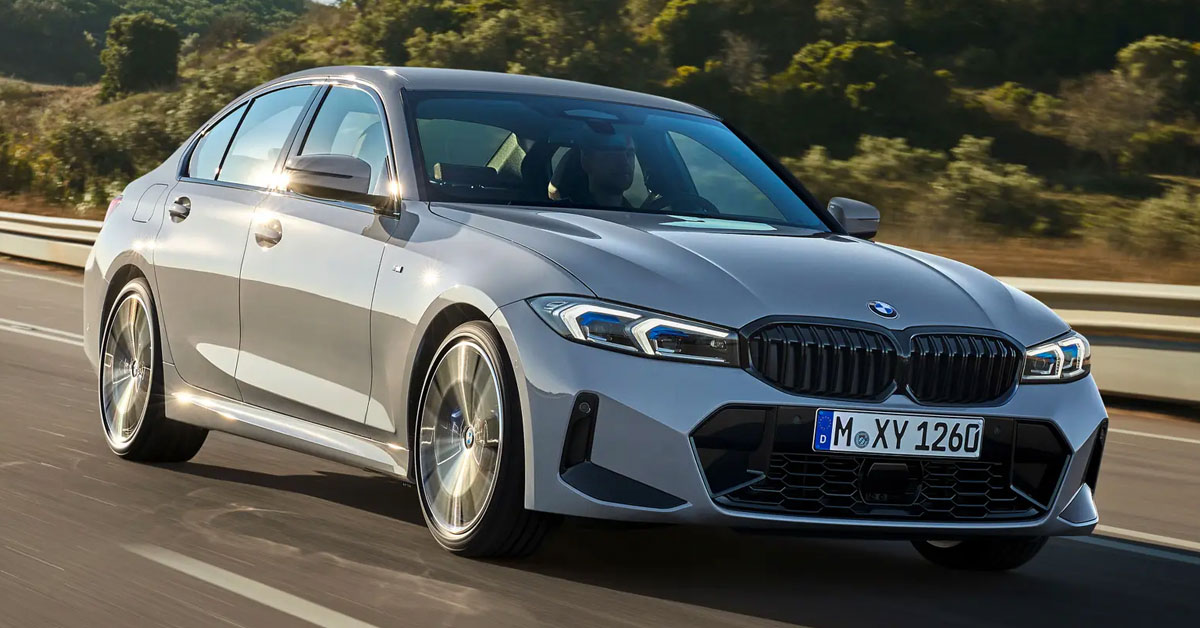 Audi and Mercedes have made big strides themselves with the latest Audi A4 and Mercedes C-Class, so BMW have answered with their revised 3 Series Saloon and Touring cars.
2022 BMW 3 Series revised exterior design
The 2022 BMW 3 Series is safe from the attack of the Bugs Bunny teeth and general controversy of the 4 Series front end design. Personally? We didn't mind the 4 Series large vertical grilles but most people did.
BMW have revised the front bumper section, making the lower area more angular and eye-catching; generally a subtle change here. The front lights are more narrow and sharp, featuring upside-down L or J looking LED shapes. The front end aprons have had their contours modified in order to give the car a more aggressive look. They want the 3 Series to look mean.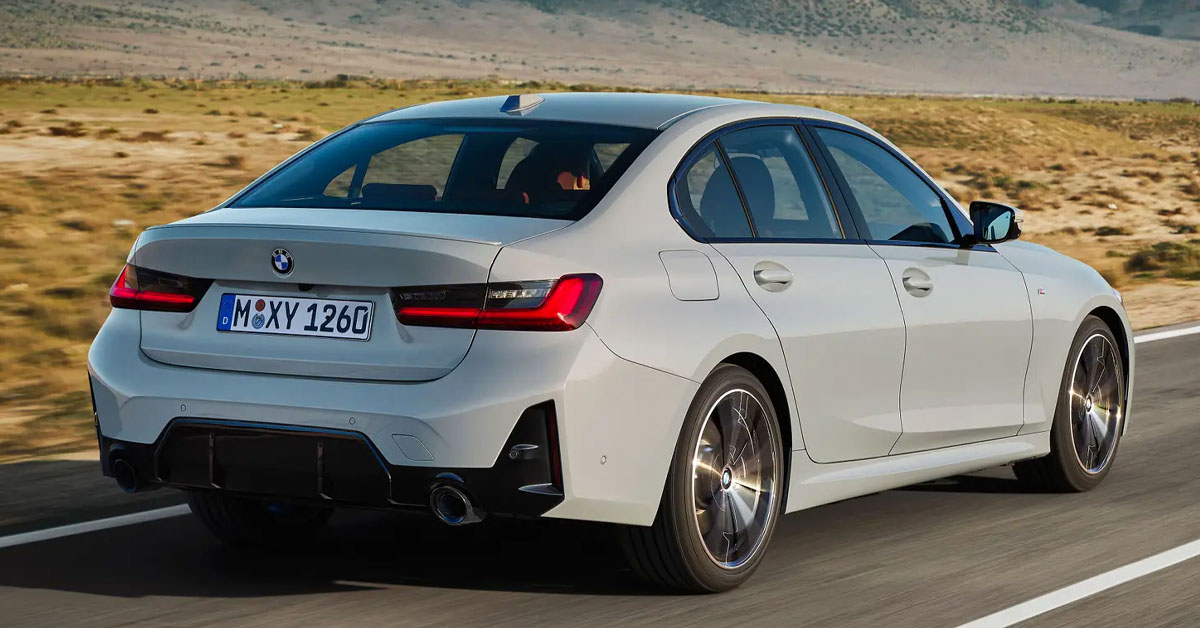 The rear has also been revised too, albeit subtly yet again. With a new black bumper trim, the rear looks a bit sleeker and easier on the eyes than before.
Apart from these changes, the exterior hasn't undergone too much. But we prefer it this way. The 3 Series has always been a class leader with its focused design. Both the 2022 3 Series Saloon and 3 Series Touring benefits from the new exterior changes.
2022 BMW 3 Series revised interior and infotainment
The biggest changes to the 2022 BMW 3 Series are the interior updates to the available technology and the infotainment system.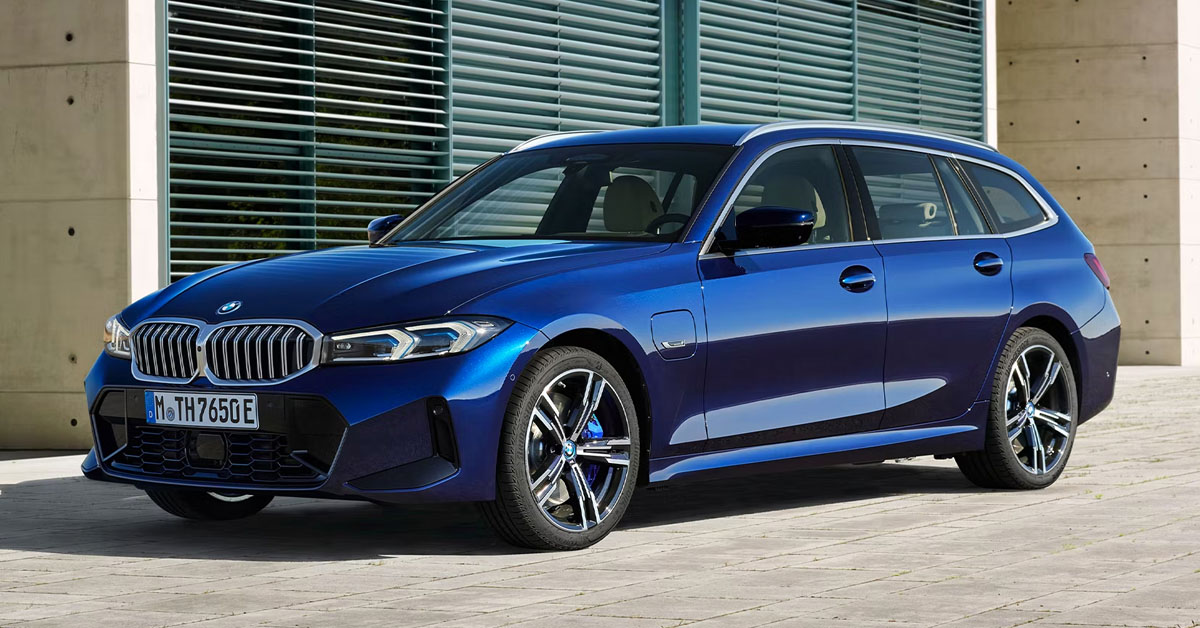 One of the most noticeable changes is the implementation of the new curved touchscreen. The central display features a 14.9-inch touch screen and the one behind the wheel features a 12.3-inch infotainment display. But the way they are implemented makes them look like one giant curved screen.
The central air vents are a bit slimmer than the previous model year and there are fewer buttons to press now, with most things being relegated to being operated via the main touch screen. BMWs voice-controlled software is fantastic so you will probably be using this more than faffing with the touch screen.
Based on what model spec you choose, the 2022 3 Series comes with some excellent safety features including, cruise control + speed limiter, lane-departure warning system, parking assistant, 3D surround-view camera system and front collision warning with automatic emergency braking.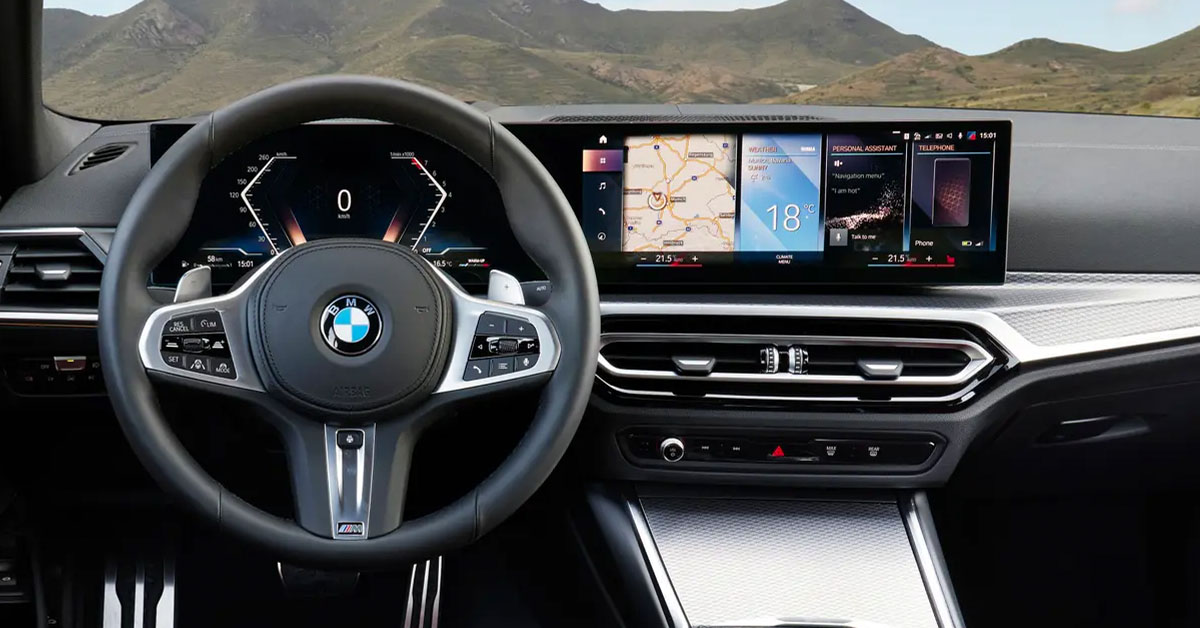 These interior and safety changes appear in both the 3 Series Saloon and Touring.
2022 BMW 3 Series revised engines
There have been a couple of engine changes to the 3 Series lineup.
As before, the new 3 Series comes with a range of petrol and diesel engines, along with some hybrid options. Every version has an eight-speed automatic gearbox available and you can opt for four-wheel-drive models, should you want to spend the extra dosh.
Petrol engines
The entry-level 320i petrol option features a 2.0-litre four-cylinder engine that offers a plentiful 184bhp. The base 320i starts from £36,670 and offers rear-wheel drive. But you can upgrade to a four-wheel drive for an extra £1,550.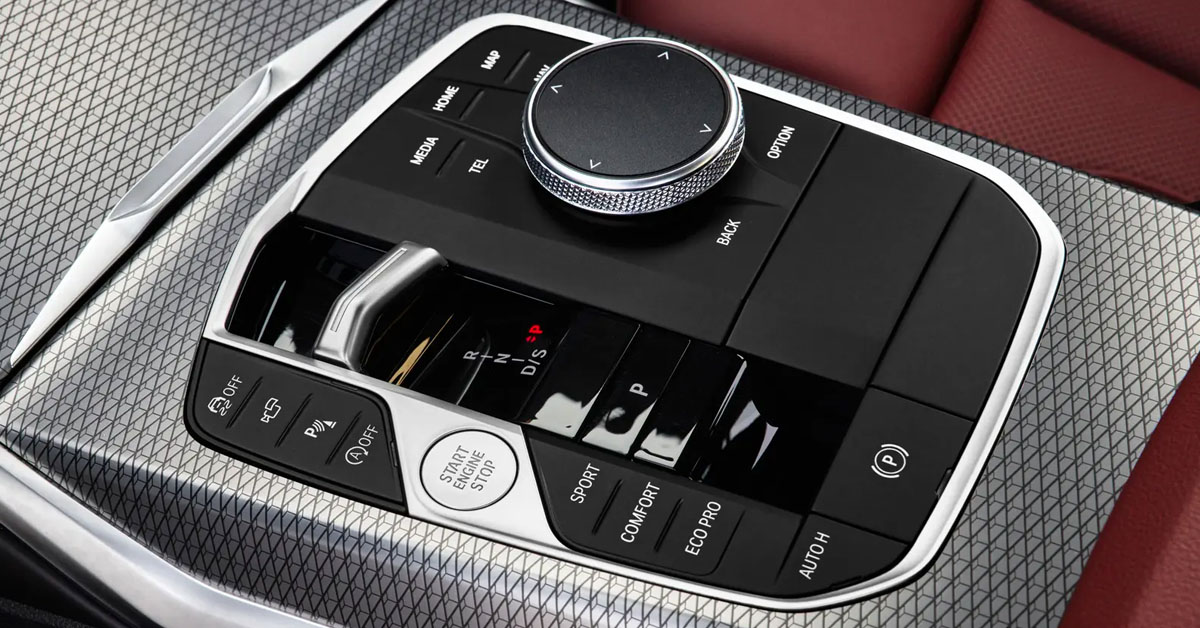 The 330i petrol engine is more powerful, offering around 255bhp and costs £40,740. Again, these come as standard with rear-wheel drive and if you want a four-wheel drive you need to shell out the extra £1,550.
The range-topping M340i xDrive features a six-cylinder 3.0-litre petrol engine that offers a mouthwatering 374bhp. This car comes with four-wheel drive as standard. We should think so given the price, as the M340i will set you back £52,965.
Diesel engines
Slightly more expensive on the diesel side of things, with the 320d 2.0-litre four-cylinder costing £39,515 as standard. This diesel variant comes with 190bhp and rear-wheel drive. If you want the four-wheel-drive model you will be spending £41,065.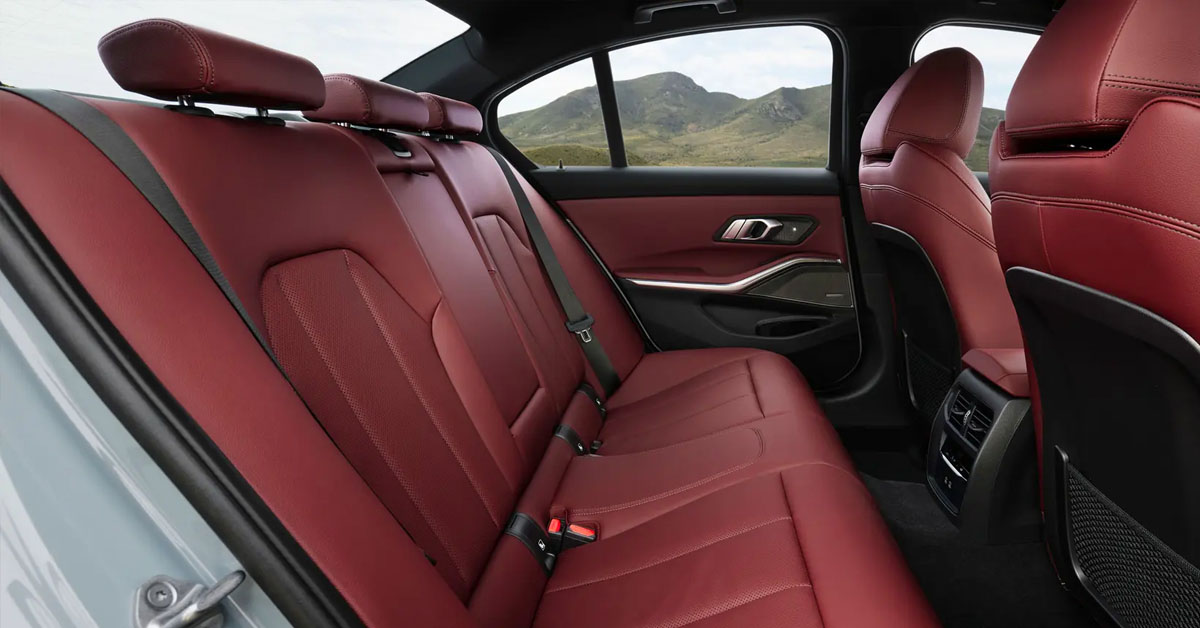 The range-topping M340d uses a six-cylinder 3.0-litre diesel engine that produces 340bhp and will set you back £52,965. These come standard with four-wheel drive.
Plug-in hybrid engines
There are some plug-in hybrid engines available as well like the 330e. This uses a petrol engine and a battery combined to offer a healthy 292bhp. The battery can run the car by itself as well for around 35 miles in electric mode, great for those who want to do small commutes daily and run solely on electric power. The 330e costs £42,610 as standard for the rear-wheel-drive or £44,160 for the four-wheel-drive model.
When can I get the new 2022 BMW 3 Series?
You can order the newly revised 2022 BMW 3 Series now and deliveries are scheduled to be at the end of 2022 going into 2023. Due to the ongoing chip shortage issues, this could take longer so be prepared to wait. But sometimes the wait is worth it, at least for a brand new 3 Series.
If you're interested in driving a brand new 2022 3 Series, why not lease one? You get a brand new car, with the manufacturer's warranty and a fixed monthly price to easily manage your expenses. Please visit our BMW 3 series leasing page for more information.
Established in 2009, Stable Vehicle Contracts are a UK based premium vehicle leasing company. We are part of a large, privately owned, Volkswagen and Audi dealership group with over 25 sites. Stable Vehicle Contracts has the ability to offer the very best car and commercial vehicle lease deals and thanks to our partners in the trade, we've become leaders in the supply of cars and commercial vehicles through leasing.
Give us a call today on 0151 728 4711 or visit our Special Offers page to see what deals we have on. Alternatively, signup to our leasing offers newsletter to get our latest deals delivered straight to your inbox.