Volkswagen Launches The Golf GTI Clubsport 45 For The GTI's 45th Anniversary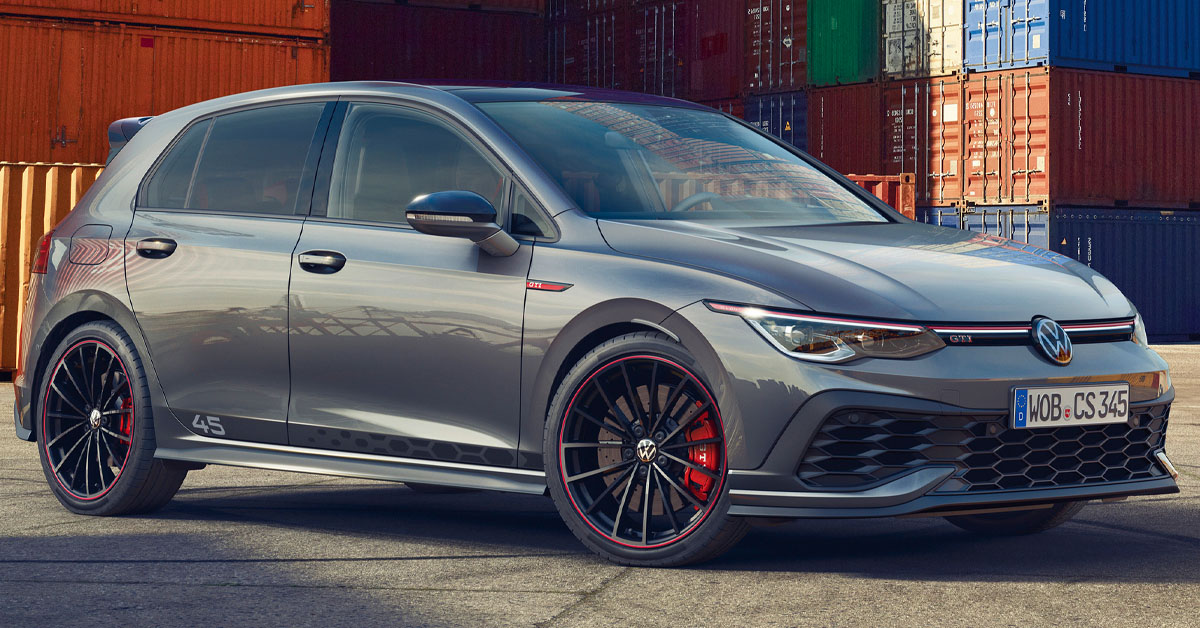 Posted in
Car News
On By
Aaron
2021 marks the 45th anniversary of the Golf GTI and Volkswagen marks the occasion with the new and exclusive Golf GTI Clubsport 45 model.
New and exclusive 45th-anniversary GTI Clubsport model
Features the same 300bhp engine of the standard Clubsport
Comes with 19-inch Scottsdale alloy wheels in black gloss
Features new cosmetics such as '45' decals and striking black roof
Also comes with a new black roof spoiler
Includes '45' and 'GTI' embellishments stitched into the interior
Race package adds sport exhaust system and removal of top speed limiter
Celebrating the birthday of an icon: The Volkswagen Golf GTI Clubsport 45
2021 marks the 45th anniversary of the Golf GTI and Volkswagen have celebrated it by launching the GTI Clubsport 45. The Golf GTI launched in the Summer of 1976 and was a car that no one knew would become one of the best selling hot hatches of all time. Originally, Volkswagen had produced 5,000 GTI's back in 1976, but now with over 2.3 million sold today, the GTI has cemented itself as an icon in the performance car market.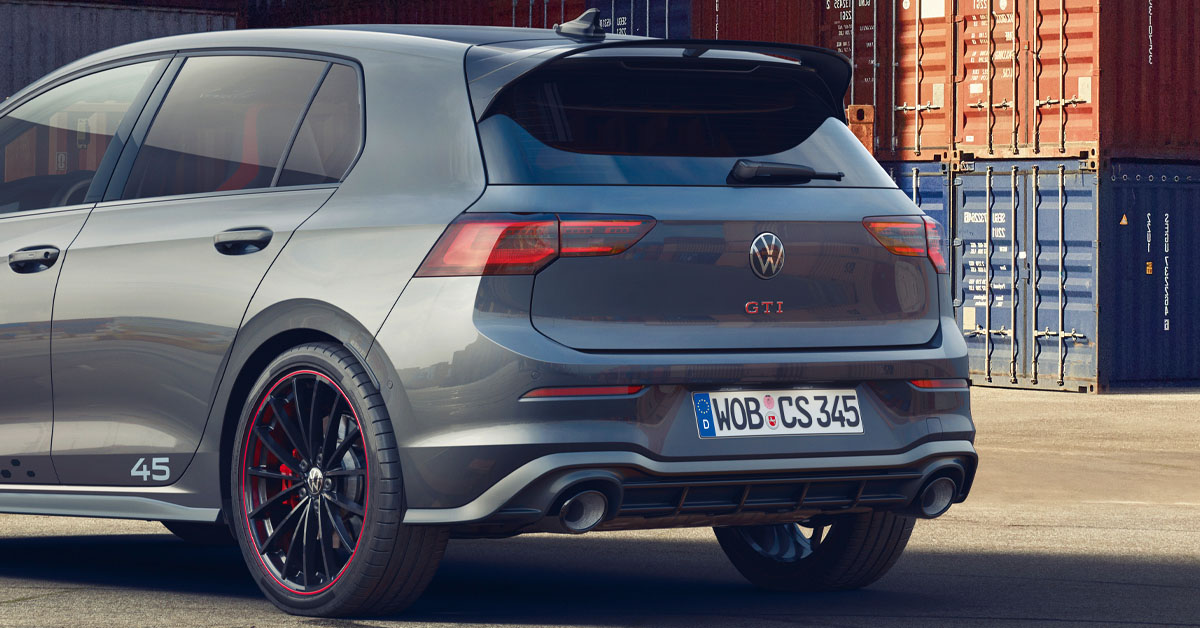 The Golf GTI Clubsport 45 will be a highly sought after collector's item, thanks to its extensive cosmetic changes.
So what does the Volkswagen Golf GTI Clubsport 45 offer?
The GTI Clubsport 45 keeps the same engine as the standard Clubsport, with the 300bhp engine proving to be an exceptionally capable one. Both models offer a front-axle locking differential integrated with the driving dynamics manager. And both will feature the 'Special' driving mode for race tracks. It comes with IQ.Light LED matrix headlights that have an attractive red strip across the top, but so does the standard Clubsport.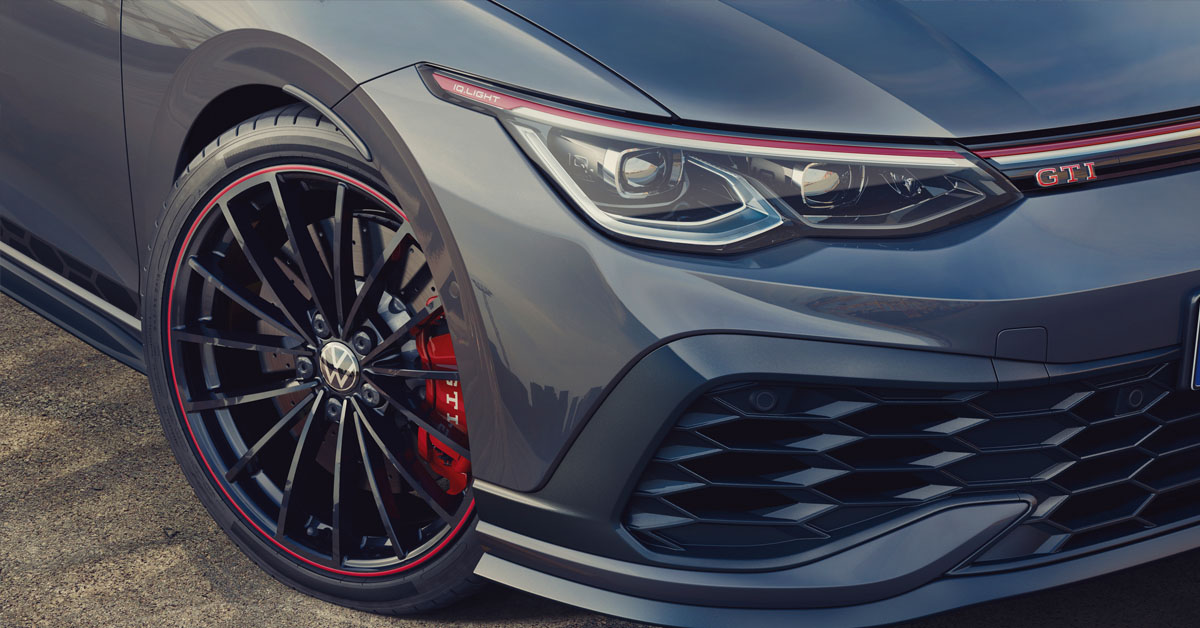 Cosmetic changes are where you'll notice the big difference for the GTI Clubsport 45. It gets an exterior makeover with a striking black roof, complete with a new black roof spoiler. This is a homage to the first produced GTI models, which featured a black-framed rear window. The Clubsport 45 features an eye-catching '45' decal strip along the side sill panel, which gives the car a more sporty look. Add in some exceptional 19-inch Scottsdale alloy wheels finished in high black gloss, and you have a devastatingly attractive machine.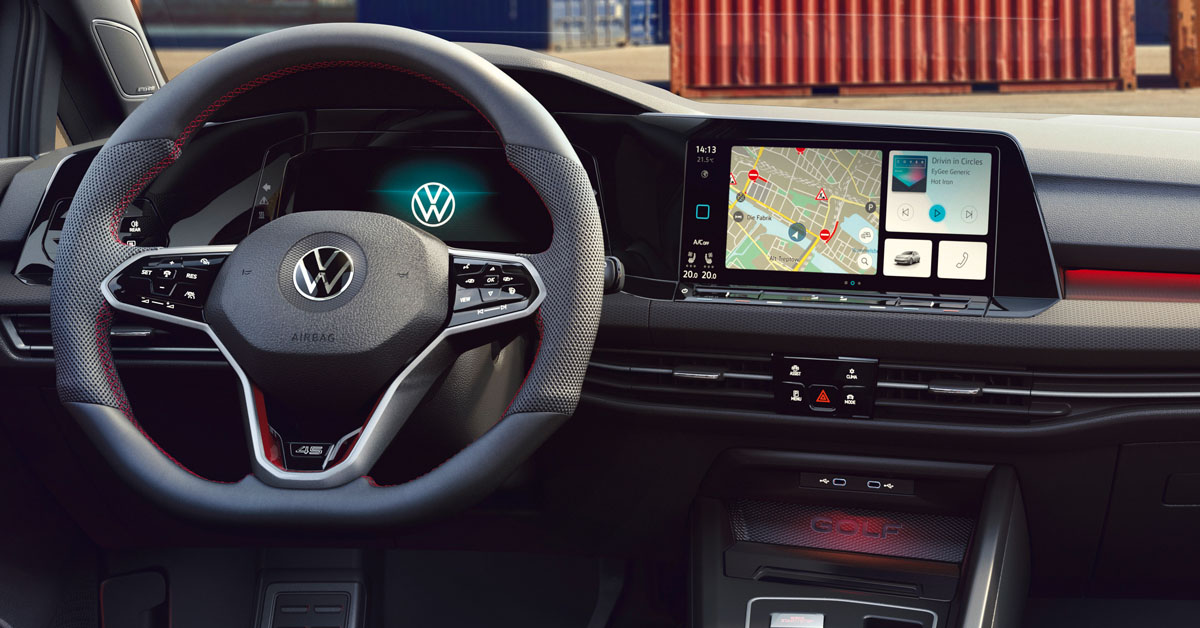 On the interior, the Clubsport 45 is dotted with various embellishments showcasing the GTI lettering on places like the backrests of the front premium sport seats. The multi-function flat bottomed steering wheel also features a '45' symbol at the bottom. It's all very upmarket and individual. Perfect for those after a collector's item that will only become rarer as time goes on.
How much will the Volkswagen Golf GTI Clubsport 45 cost?
The GTI Clubsport 45 is set to go on sale in Germany in Spring 2021 for €47,790. Converted to GBP you'll be looking at around £41,304 for this soon-to-be highly coveted model.
Interested in driving a Volkswagen Golf GTI Clubsport?
We offer car leasing deals on the GTI Clubsport at affordable and fixed monthly prices. Please visit our Volkswagen Golf GTI Clubsport leasing page for more information. If you would like to learn more about leasing, please visit our Car Leasing Guides page.
Is the Golf GTI Clubsport better than the Golf R Mk8? Check out our VW Golf R Mk8 vs Golf GTI Clubsport | Which Should You Choose? post.
Established in 2009, Stable Vehicle Contracts are a UK based premium vehicle leasing company. We are part of a large, privately owned, Volkswagen and Audi dealership group with over 25 sites. Stable Vehicle Contracts has the ability to offer the very best car and commercial vehicle lease deals and thanks to our partners in the trade, we've become leaders in the supply of cars and commercial vehicles through leasing. Give us a call today on 0151 728 4711 or visit our Special Offers page to see what deals we have on.