What Is The Audi Grand Sphere?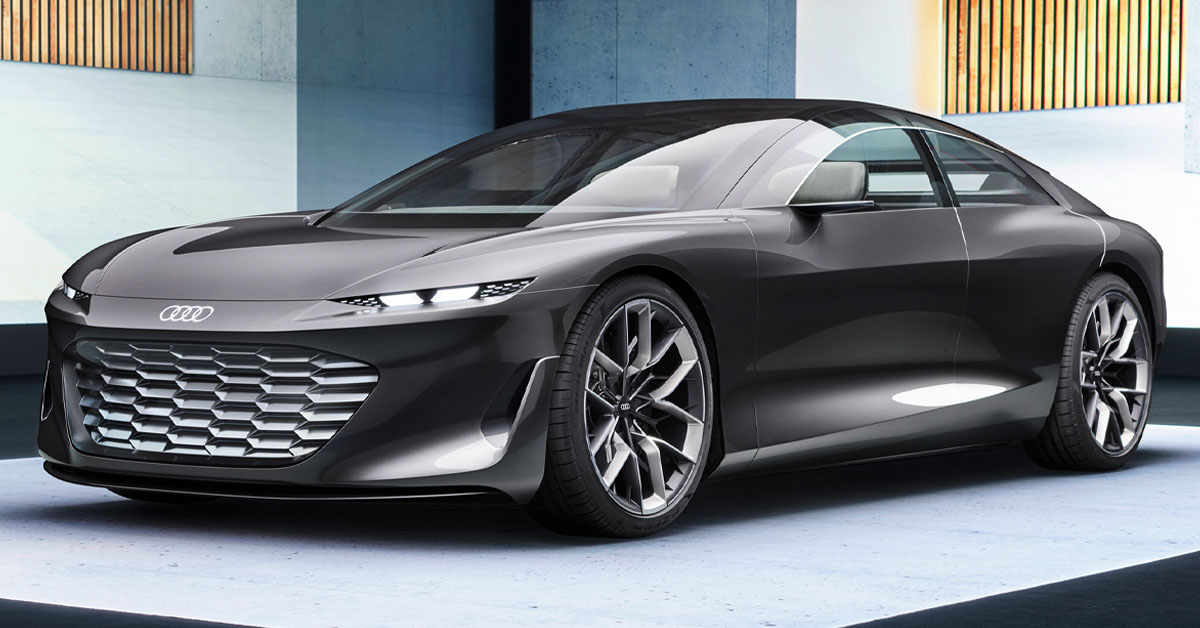 Posted in
Audi
On By
Aaron
The Audi Grand Sphere is a luxury saloon concept by Audi that will offer level 4 autonomous driving and an all-electric drive system.
Audi are touting the Grand Sphere saloon concept car as a 'private jet for the road'. It's expected to replace the prestigious Audi A8 and will be an all-electric vehicle with the luxury levels of your very own private jet.
The Grand Sphere is the second announced car in the 'Sphere' series, with the first one being the Sky Sphere roadster. Director of Audi UK, Andrew Doyle says:
"The Grand Sphere concept is a clear signal of intent from Audi as to where we are heading with our electrification strategy. A glimpse of how we plan to rethink and reshape the future of the luxury segment, the Grand Sphere blends cutting edge technology with our next-generation design language to create a truly exciting vision of what's to come".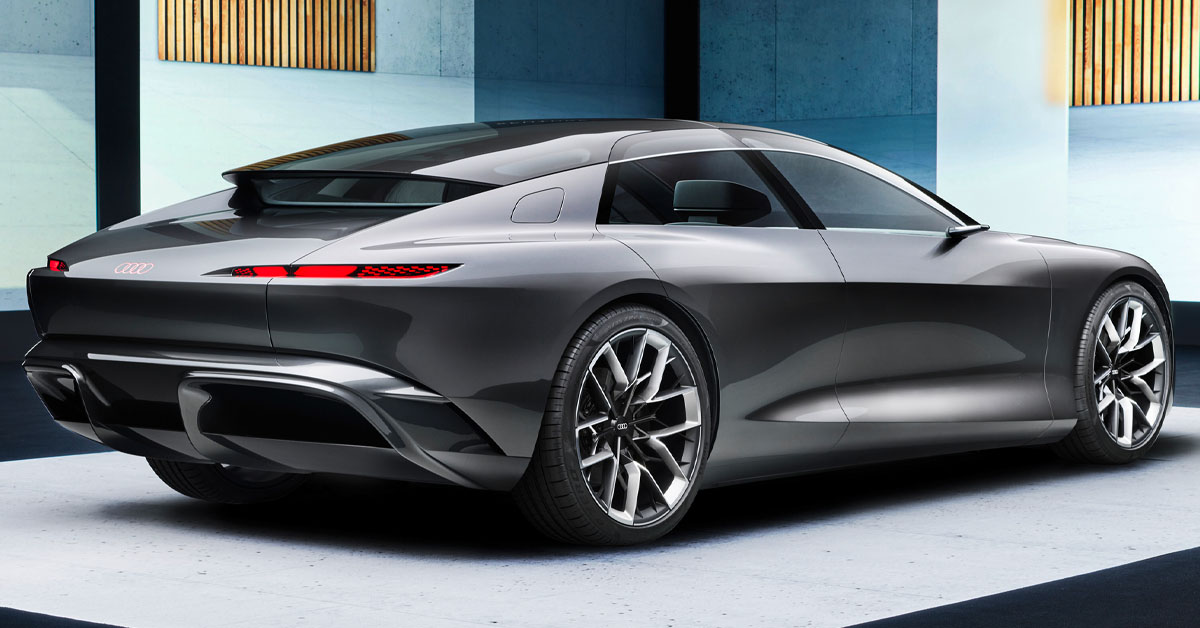 Just like the Sky Sphere, the Grand Sphere will have level 4 autonomous driving. This means that the Grand Sphere will be fully autonomous in controlled areas, such as your local city. Meaning you can lie back and relax whilst the car does all the work of driving for you.
What makes the Grand Sphere even more interesting is that once you switch on level 4 autonomous driving, the interior actually transforms into a spacious 'lounge' of sorts, with the pedals and steering wheels automatically reduced to improve space. If you're interested in learning the difference between levels 1, 2, 3, 4 and 5 autonomous driving, check out this article by Car Magazine.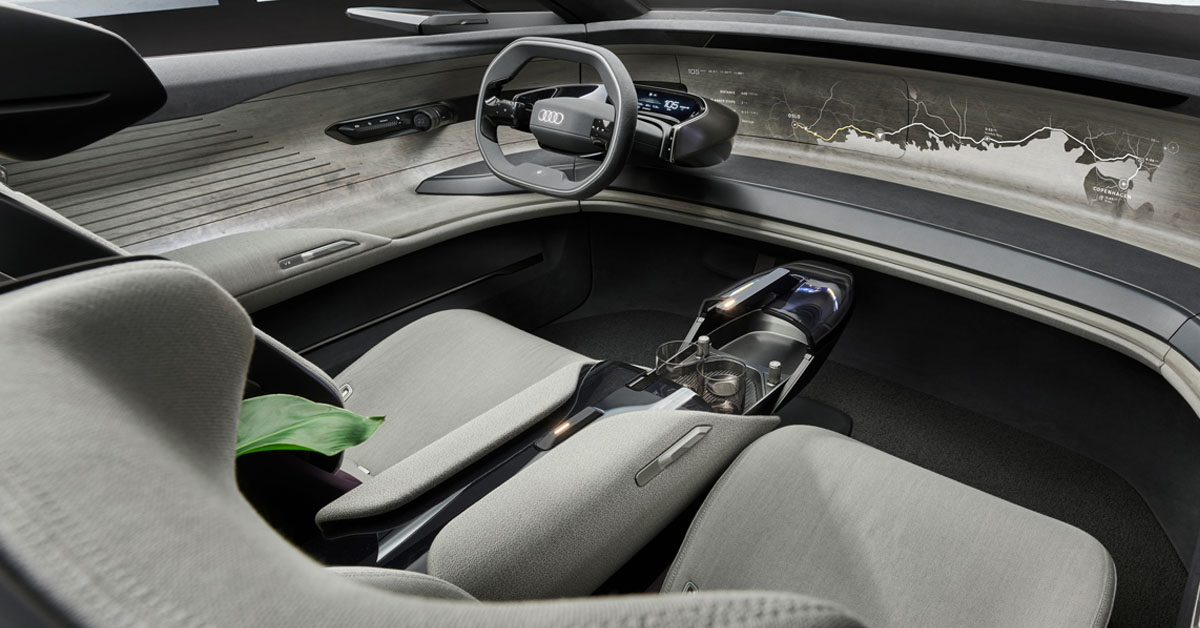 Audi have called the Grand Sphere an "experience device" rather than an automobile, especially during autonomous driving.
The Grand Sphere will have lots of integrated digital services packed into it. Want to make your current trip a bit more scenic rather than a motorway? Just let the car know with voice commands. Need to pick up your friends? Just let the car know the address of where to stop. The Grand Sphere will also independently handle parking as well as parking tolls.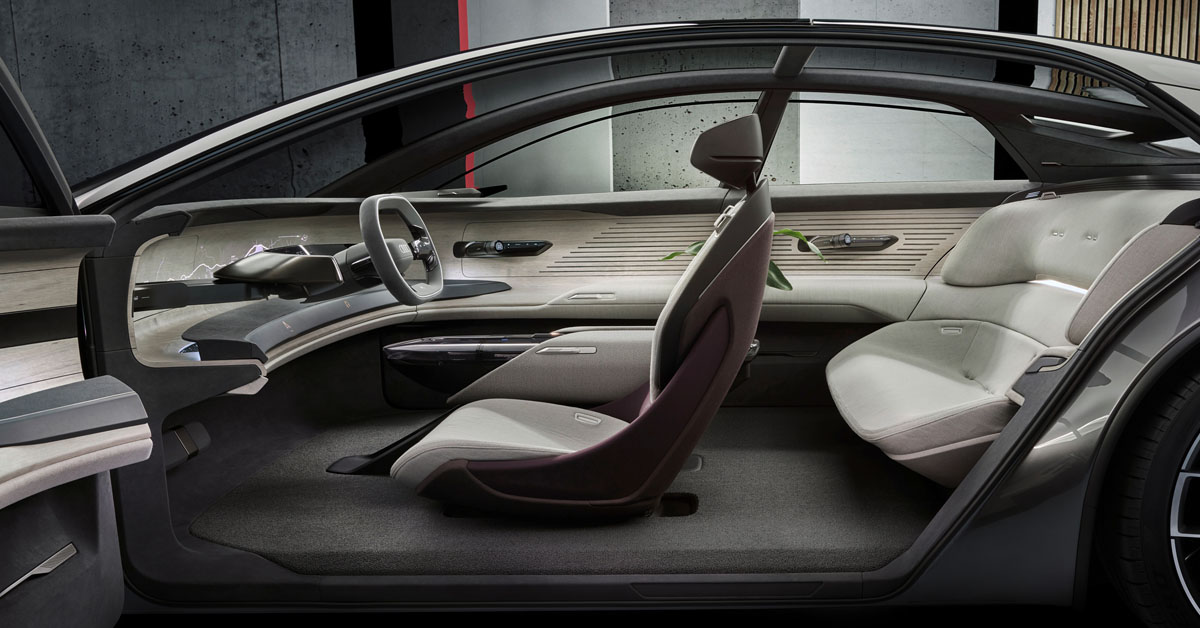 Of course, a range of entertainment services will be available on the Grand Sphere. From streaming music, videos, movies or video games to events and sports such as football or the Olympics.
The main focal point of the 'Sphere' series is to make you feel like you're at home instead of being inside a car. Everything you do at home will be replicated within the vehicles, which means everyday driving will transform into a form of extended home mindfulness. The Sky Sphere, Grand Sphere and Urban Sphere represent the next steps in vehicle evolution.
For more information about the Audi Grand Sphere saloon car concept, please visit the Audi Media website. If you're interested in leasing an Audi, please visit our Audi leasing page.
Established in 2009, Stable Vehicle Contracts are a UK based premium vehicle leasing company. We are part of a large, privately owned, Volkswagen and Audi dealership group with over 25 sites. Stable Vehicle Contracts has the ability to offer the very best car and commercial vehicle lease deals and thanks to our partners in the trade, we've become leaders in the supply of cars and commercial vehicles through leasing.
Give us a call today on 0151 728 4711 or visit our Special Offers page to see what deals we have on. Alternatively, signup to our leasing offers newsletter to get our latest deals delivered straight to your inbox.