The History of the Audi A3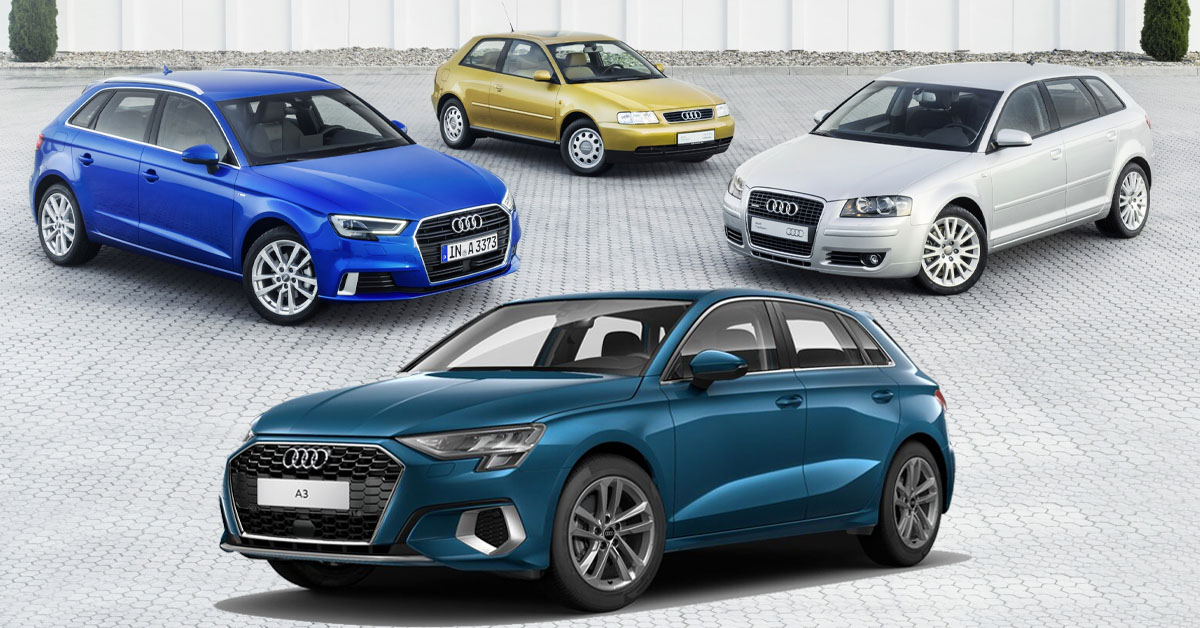 Posted in
Audi
On By
Aaron
The Audi A3 was released back in 1996 to challenge the widely popular Volkswagen Golf and has been one of Audi's most popular cars for the past 25 years.
Nearly 25 years ago, Audi car designer David Caffrey proposed a new hatchback that would go toe to toe with the extremely popular Volkswagen Golf. However, the Audi A3 was sufficiently packed with all the latest technology and features, and was lavishly adorned with higher quality materials that made the A3 feel far more upmarket. With a premium interior, a unique, stylish and alluring design and an affordable price tag, the A3 was within reach for many customers after something with a bit more oomph than the Volkswagen Golf.
Audi A3 First Generation: 1996 - 2003
The first A3 was launched in 1996 and was actually based on the same platform as the Volkswagen Golf Mk4, which arrived a year later. Initially, the A3 was only available in a three-door version and presented a sportier styling compared to the Golf, which was universally praised. The A3 arrived in the UK in November of 1996 and was highly coveted across the nation's dealerships. The A3 was available in both front-wheel and four-wheel-drive (called 'Quattro') and had a transversely mounted inline four-cylinder engine.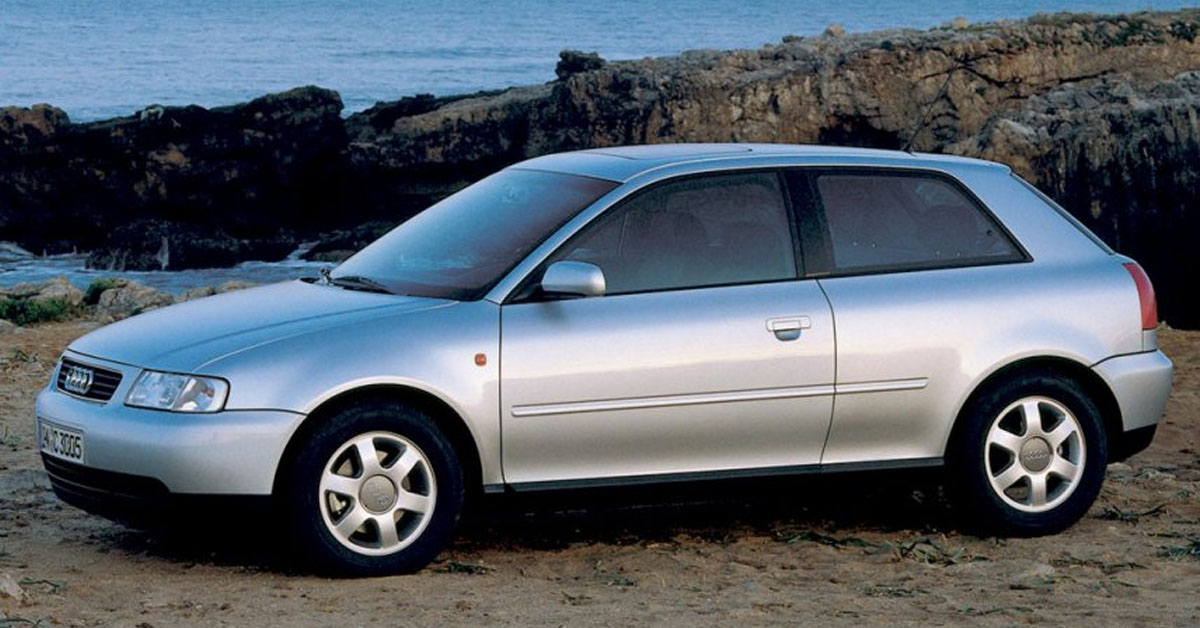 In 1999 Audi expanded the A3 engines with more powerful versions and introduced a five-door body, following customer outcry for one. 1999 also saw the release of the S3, a performance derived A3 that had a 1.8-litre turbocharged engine that produced either 207bhp and Quattro four-wheel-drive transmission. Subsequent changes to the S3 added another model that produced 222bhp.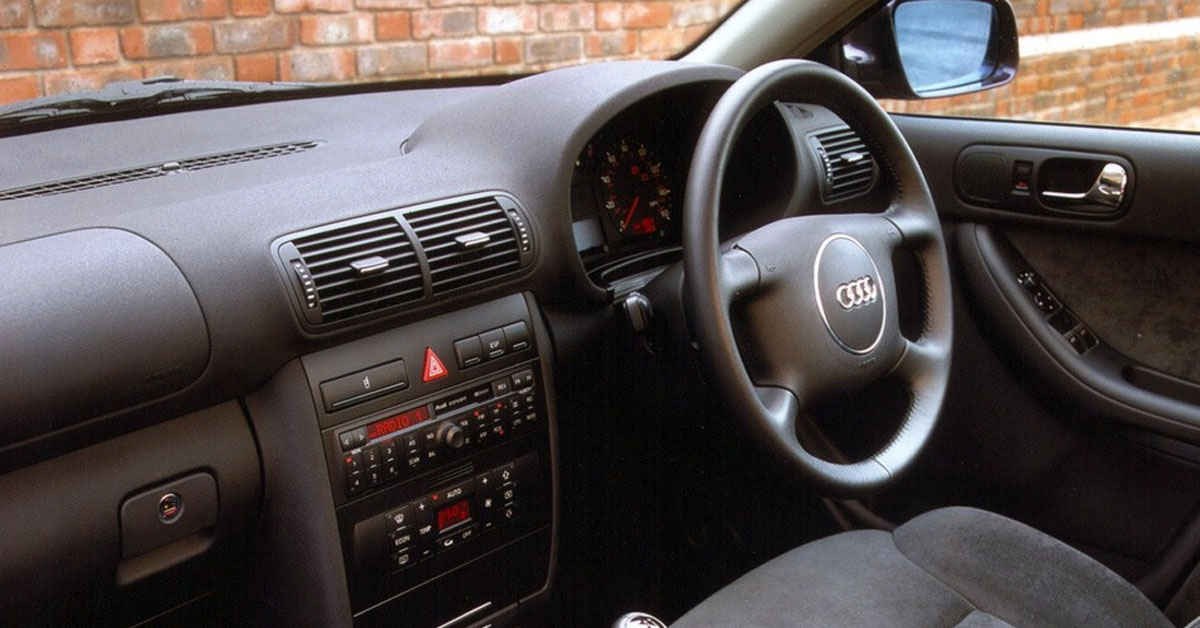 In late 2000 the A3 range was revised with some new styling to keep things fresh. Adding new headlights, rear lamps, an updated interior and other cosmetic changes that helped keep the A3 exciting.
Audi A3 Second Generation: 2003 - 2013
At the 2003 Genea Motor Show, Audi unveiled their second generation A3 designed by Gary Telaak. Like the first-gen, the A3 was launched with a three-door body only and added a five-door version in 2004. The second-gen A3 offered several new engines, a petrol named TFSI (Turbo Gasoline Direct Injection) and a diesel named TDI (Turbocharged Direct Injection). A new automatic gearbox dubbed the 'S Tronic' was brought out to capture the growing automatic transmission audience. This was also the first time Audi decided to stop calling the A3 a hatchback and instead named it the Sportback, a name that is still present today.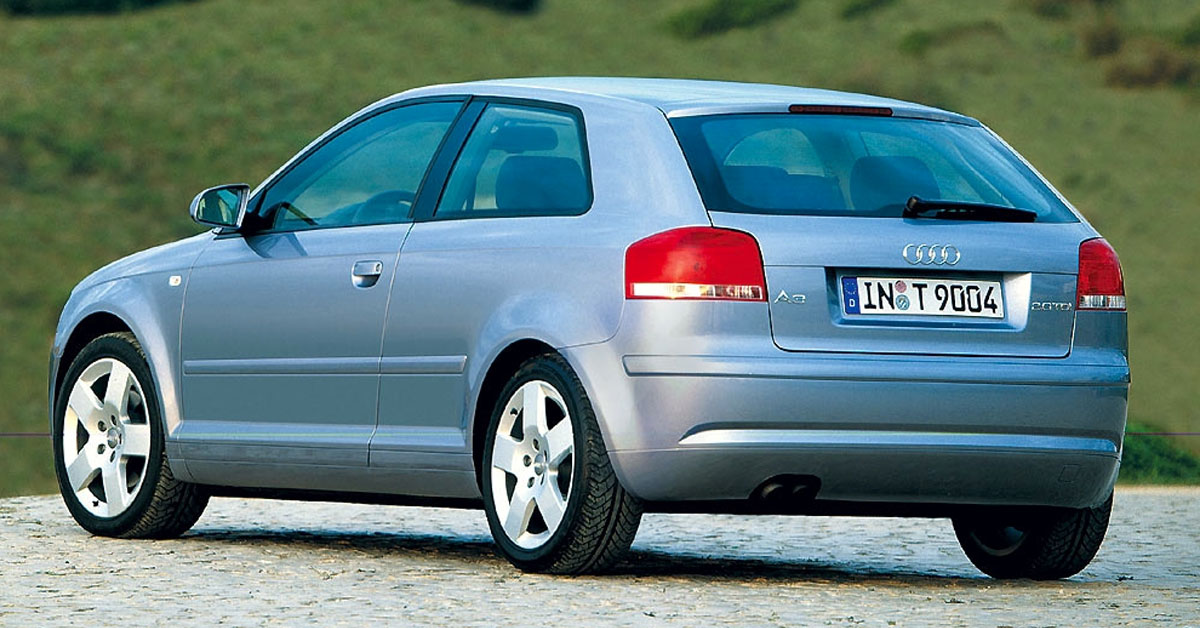 In 2005 the new 'S Line' trim was offered, which featured more premium elements within the interior and more sporty cosmetic changes on the exterior. 2005 was also the first year the A3 became available on the North American market, featuring the Sportback body exclusively.
2006 saw the second generation launch of the S3, which was instantly offered in both three-door and five-door versions. This time Audi had sourced a modified engine from Volkswagen, which was q 2.0-litre turbocharged FSI petrol engine with a maximum output of 261bhp. Audi offered both a manual and S Tronic version of this S3 and it was capable of going from 0-62mph in just 5.5 seconds.
2008 was a big year for the A3, as a facelift was due to keep things fresh. Several cosmetic changes were to the car such as a revised nose, updating tail styling, modified grille and all-new DRLs (Daylight Running Lights). A new dual-clutch transmission was offered which meant you got a seven-speed S Tronic (automatic) gearbox with the ability to shift gear via paddles. 2008 was also the year the Audi A3 Cabriolet was introduced, with a two-door body and soft top for a top-down driving experience.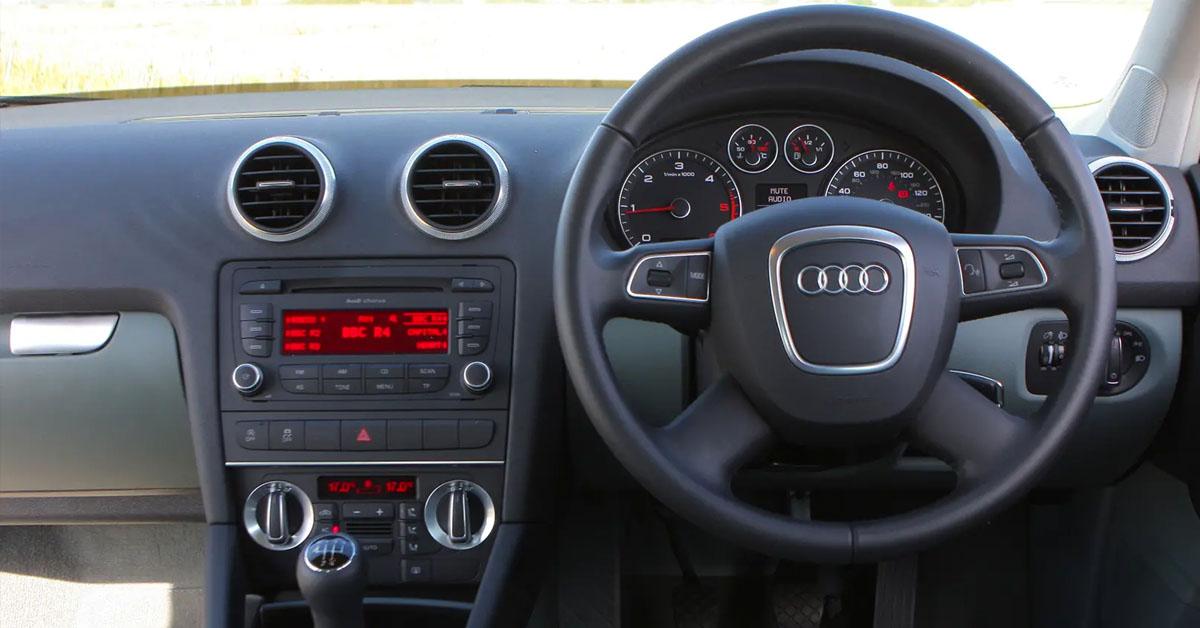 The hugely popular Audi RS3 Sportback was developed during this time and launched in early 2011. The RS3 featured a five-cylinder 2.5-litre turbocharged engine rated at 335bhp, complete with Quattro four-wheel-drive and a seven-speed S Tronic transmission. The RS3 was capable of going 0-62mph in just 4.6 seconds and was essentially a more powerful S3 with a more opulent interior.
Audi A3 Third Generation: 2013 - 2019
The third generation of the A3 officially went on sale in Europe in September 2012. It was unveiled at the 2012 Geneva Motor Show and was released in a three-door and five-door Sportback, two-door Cabriolet and a brand new four-door Saloon. This was also the first time Audi used the modular Volkswagen Group MQB platform to construct the A3. The third-gen A3 brought an attractive new design, a brand new MacPherson strut front suspension setup and a host of new features such as:
Adaptive Cruise Control
MMI (Multi Media Interface)
WiFi & 4G in-car connectivity
Bluetooth connectivity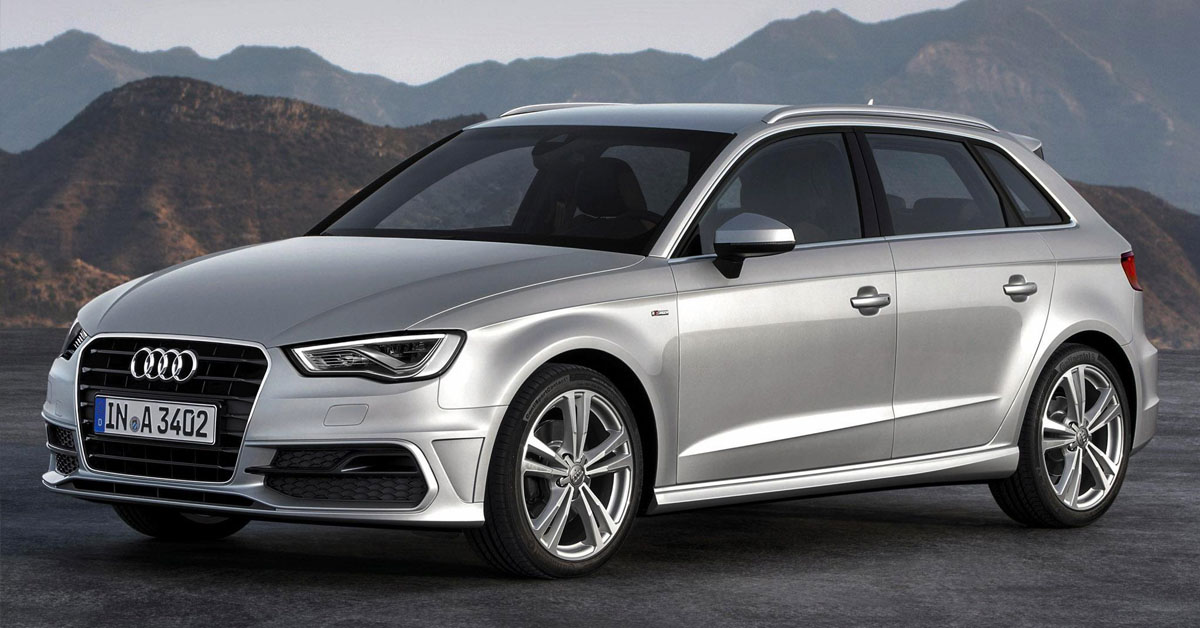 Audi introduced the hybrid A3 Sportback e-tron in 2014, which had a 1.4 TSI engine that delivered 148bhp coupled with a 101bhp single electric motor. The A3 Sportback e-tron had an 8.8kWh battery pack that was capable of delivering an electric range of 31 miles once the gasoline had been used up.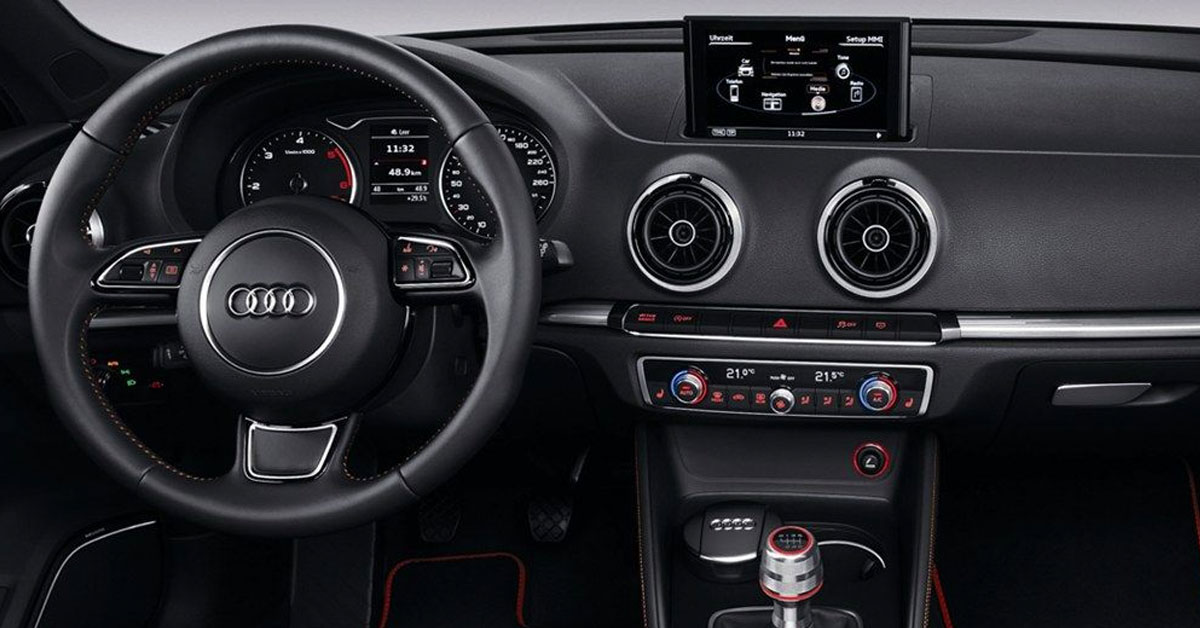 The S3 and RS3 returned with updated equipment to set it apart from the competition. The 2013 S3 featured a 2.0-litre TFSI inline-four-cylinder engine that produced 296bhp. The RS3 Sportback updated was held back until 2015 when it released with a 2.5-litre straight-five engine with 36bhp. 2017 saw the inclusion of the S3 and RS3 Saloon, which were four-door versions with the same engines as the Sportbacks.
Audi A3 Fourth Generation: 2020 - Current
The current Audi A3 generation was unveiled online in 2020. It shared the MQB evo platform which was also shared by the SEAT Leon Mk4, Skoda Octavia Mk4 and Volkswagen Golf Mk8. This time it was revised with brand new interior and exterior styling, highly inspired by Lamborghini's design with sharp and sleek looks. The A3 Sportback was released as a five-door with the three-door being retired, as it was proving to be less popular as time went on. The Saloon and the Cabriolet also featured the same updated styling as the Sportback.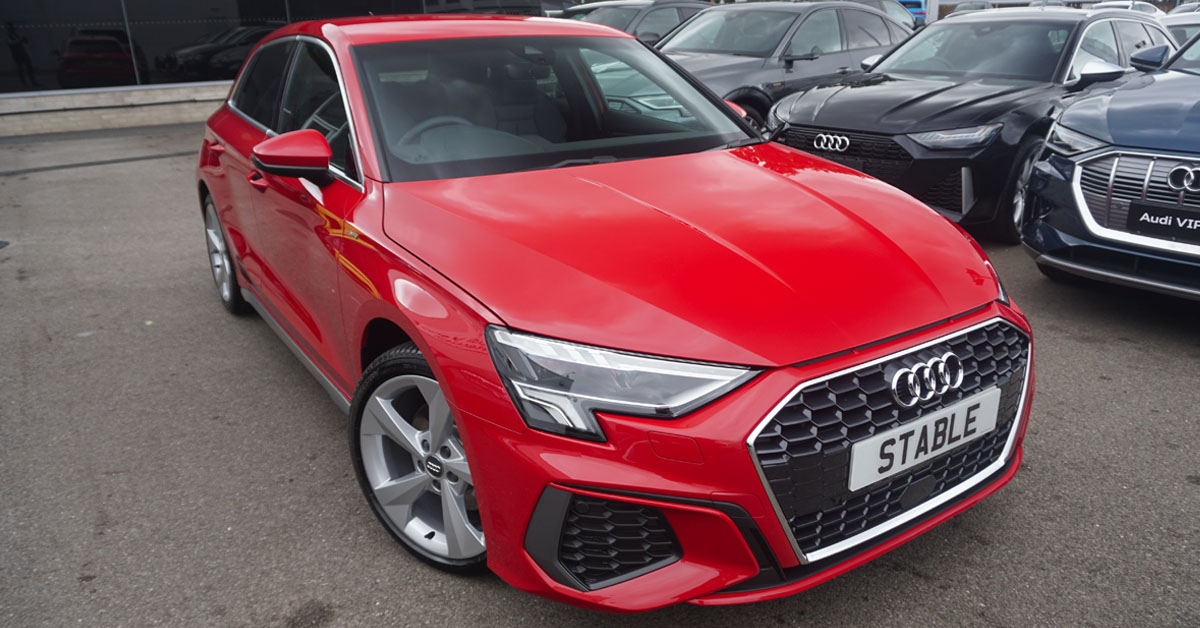 The fourth-generation A3 was the first-gen to go fully digital, featuring two infotainment systems, a 10.25-inch virtual cockpit behind the wheel and a 10.1-inch touchscreen on the centre dashboard. A new host of economical engines are available as well with a 1.0 and 1.5-litre TFSI and a 2.0-litre TDI. The S3 has an updated 2.0-litre petrol engine pushing 310bhp, whilst the RS3 Saloon and RS3 Sportback feature the 2.5-litre five-cylinder motor with 400bhp.
Fancy owning a brand new Audi A3?
Which generation Audi was your favourite? Fancy owning a brand new Audi? Stable Vehicle Contracts are a contract hire company that offers Audi A3 personal and business leasing. Leasing is an affordable way to own a car without worrying about the hassle of visiting car dealerships or dealing with used car pitfalls. Check out our Audi A3 leasing offers or visit our Special Offers page to find out what else we lease.
Alternatively, get in touch with us today by visiting our Contact page.
Established in 2009, Stable Vehicle Contracts are a UK based premium vehicle leasing company. We are part of a large, privately owned, Volkswagen and Audi dealership group with over 25 sites. Stable Vehicle Contracts has the ability to offer the very best car and commercial vehicle lease deals and thanks to our partners in the trade, we've become leaders in the supply of cars and commercial vehicles through leasing. Give us a call today on 0151 728 4711 or visit our Special Offers page to see what deals we have on.